Quantic are down to three
American powerhouse, Quantic Gaming, has lost two support players from its core line-up. Sebastian 'Matrim' Sundström and Michael 'Mikey' Wunsch are no longer part of the team.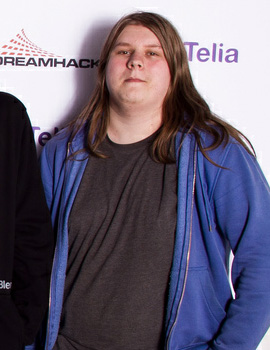 Matrim
However, the team has already found two temporary replacements for Evil Geniuses Dota 2 league,
INPHINITY
and
BROODSTAR
. Both of them were members of team It's Gosu.
INPHINITY himself confirmed the change with the following quote :
"I am just ringing for the RaidCall Dota 2 League. Hopefully, I can perform to the best of my ability, and Quantic Gaming can put up a good fight"
Current Quantic Gaming roster:
Josh
'PAINTITGOLD'
Amos (c)
Steven
'Korok'
Ashworth
Braxton
'Brax'
Paulson
Frankie
'INPHINITY'
Pravo
Kim
'BROODSTAR'
Youngsun
Quantic has started their run in the EG D2L with a 2-1 victory over CLG.
No official statement has been released from the organization yet.
Links
It's Gosu
- original article