Burning farms $25,000 in 25 minutes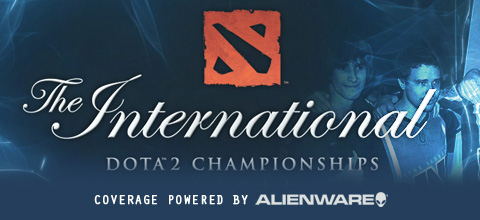 DK sends Darer home and out of The International after another Burning show. Darer tries it with special hero pick Death Prophet, but is not successful more than 10 minutes in the end.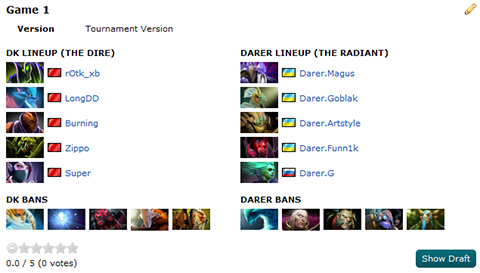 Finally a game without Morphling, but who needs Morphling when you can get Burning on Anti-Mage? Darer keeps up for 10 minutes with DK, who were sent to the lower bracket by Na'Vi yesterday, but stops at five hero kills.
The 11 minute Battlefury by Burning just gives DK a huge farming advantage and secures them the win this lower bracket round 2 match against Darer. You can see it that way: Burning just farmed $25.000 US-Dollars in 25 minutes. That is 1.000 $pm - not bad, but can still be crowned by a $1.000.000 worth best-of-five on Sunday. Darer is out of the competition for the million dollars.
Final standings The International 2012:
1.
2.
3.
4.
5.
5.
7.
7.
9.
CLG
9.
compLexity
9.
Team EG
9.
Darer
13.
mTw
13.
mousesports
13.
Moscow 5
13.
absolute Legends
More information: The International 2012 coverage, Match Info