M5.BenQ with full roster at The International
After a time of hesitation and uncertainess, it is now confirmed that all the Moscow5 players got their visas approved. They will attend the International with full roster.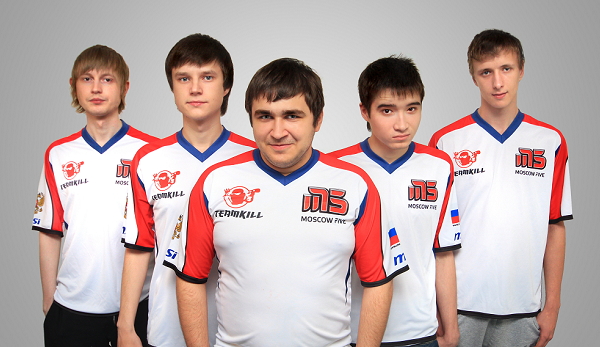 Picture from moscowfive.ru
There's been some shaky rumours going around that Moscow5 were not able to attend, and this was enhanced when Ayrat 'Silent' Gaziev was denied his visa earlier in August. After re-applying, and with additional information handed from Valve to the embassy, Silent is now tagged and bagged for The International.
Appearantly the idea was that mousesports were to function as substitutes for European teams while World Elite as substitutes for Asian ones. If Silent wouldn't be able to attend, Moscow5 settled for having Alexandru 'ComeWithMe' Craciunescu as their choice of substitute. Although, now it won't be necessary. According to Moscow5's Arthur 'breakthedesk' Cechladze all players of Moscow5 have their visas set and will be present. Right now it looks like Mousesports and World Elite will only be attending as spectators.
Links
MoscowFive
- source