SC2: Senior VP gives confirmation on the LAN ban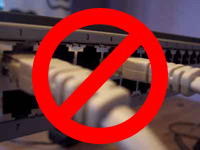 StarCraft 2 will not have a LAN (local area network) game mode, thus multiplayer will be available only on Battle.net.
Senior vice president of Blizzard Entertainment, Rob Pardo has confirmed with an interview with IncGamers that there are no plans to support LAN. Reason for this, clarifies Blizzard after the mentioned interview, is because of the planned technology to be incorporated into Battle.net - which is something Blizzard will reveal more at a later date.
Instead they hope for all gaming to be going through the Battle.net service.
- Our aim is to deliver far better than we have done in the past, and basically connect players because the social side is important, said Lead Producer Chris Sigaty in the interview.
Links
IncGamers.com
- Source