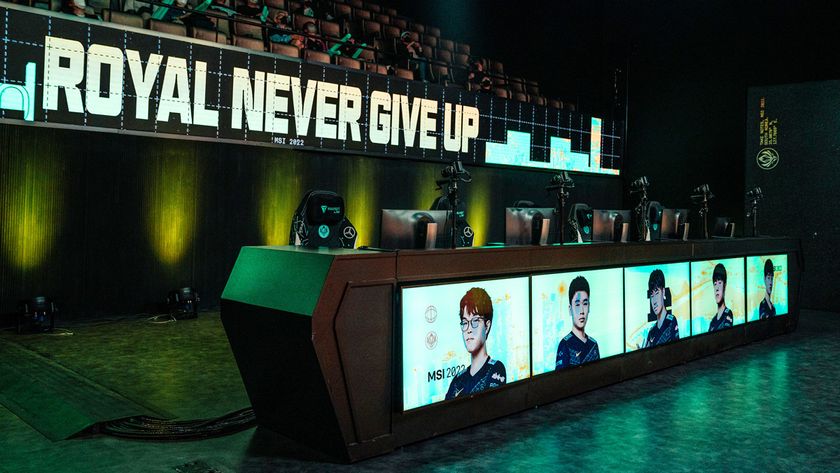 MSI 2022: Royal Never Give Up to replay all matches due to ping disparity
Image: Riot Games
Riot has announced that Royal Never Give Up will have to replay their MSI 2022 matches due to a 'disparity in latency'.
Riot Games has announced that Royal Never Give Up (RNG) will have to replay its MSI 2022 matches due to a discrepancy in latency. Riot's global head of competitive operations Alex Francois made the announcement, saying that there would also be a 'configuration change' starting with today's matches to reduce the overall latency to its intended level. 
The disparity in latency was only discovered by Riot after day 3's matches. According to Francois, the latency reported in game logs for the tournament matches thus far did not line up with what was being experienced in the Busan venue. This means the latency issue only affected teams playing from Busan - and RNG wasn't one of them. 
RNG has been playing remotely from China due to the team also taking part in the 2022 Asian Games. While that particular event was postponed, RNG has continued to take part in MSI 2022 remotely with Riot using artificial ping to ensure fair play all around. Unfortunately, this latency disparity - which Riot attributes to a calculation error - means that the team was not on a level playing field with everyone else after all. 
RNG's replayed games will be finished along with the rest of the Group Stage matches by May 15, so there aren't any changes there. The replacement games will be slotted into the schedule starting tomorrow. RNG is back to 0-0 in terms of rankings for this competition, when they had been sitting at 3-0 beforehand. We'll have to wait and see if the team ends up sweeping its replacement matches again, however.