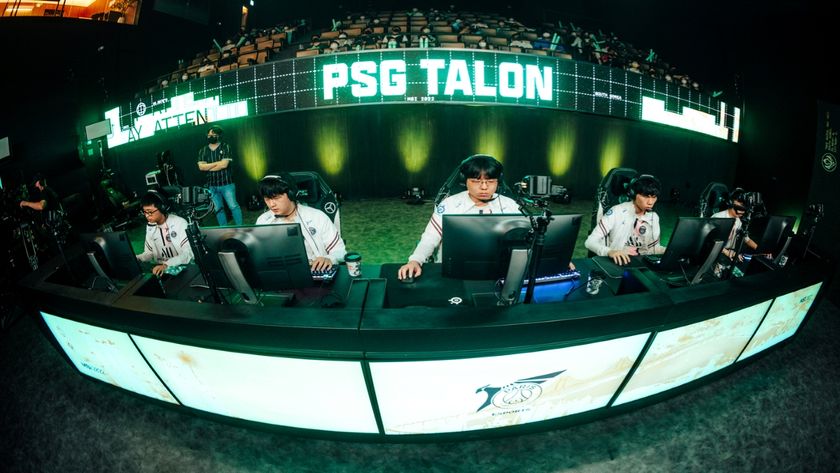 Both PSG Talon and Royal Never Give Up win in Group B for Day 3 of MSI 2022
Royal Never Give Up proves why they're the reigning champions of MSI.
After watching both G2 Esports and Evil Geniuses take the stage earlier, it was PSG Talon and Royal Never Give Up's turn to make their intentions clear heading into the final days of the group stage. PSG finally got their first win on the board after defeating Istanbul Wildcats while Royal Never Give Up made light work of RED Canids, further solidifying their spot at the top of Group B.
Having already lost the first two games, PSG needed a win to keep their tournament hopes alive. The Wildcats were coming off of a key win against RED Canids, knowing another would put them in a good place for the next round. Both teams started the game well by finding early kills around the map. However, PSG's team fight control and execution were too much for the Wildcats to handle as their team composition slowly started losing shape around the mid-game portion.
PSG's burst damage during long engagements seemed too much for Wildcats as they started losing key team fights and skirmishes. This blew the doors wide open for PSG to take the Wildcats' base whilst also split-pushing at the same time to end the game.
For the second match of Group B, Royal Never Give Up went up against RED Canids, with the latter making a statement during their opening match win against PSG. RNG, on the other hand, was hoping to maintain their unbeaten streak at MSI and RED was the perfect opponent to send a message to the rest of the teams in South Korea. Both teams were out for blood from the moment the game started, trading multiple kills across all three lanes. But as the mid-game started to roll around, RNG pushed ahead due to the very nature of their lineup, leaving RED struggling to keep up.
Slowly but surely, RNG was able to squeeze RED for all its worth. RNG constantly rotated in numbers to catch RED off-guard and out of position, which resulted in quick kills and key objectives to push. For the most part, the reigning MSI champions were clinical on all fronts, especially the Galio and Lucian. In the end, RED was not able to hold back RNG and go for any counter plays with the latter not giving up any advantage.
With RNG now comfortably in the lead of Group B at 3-0, this sets up for an interesting final day of group stage games tomorrow with PSG, RED, and Wildcats all tied at 1-2.