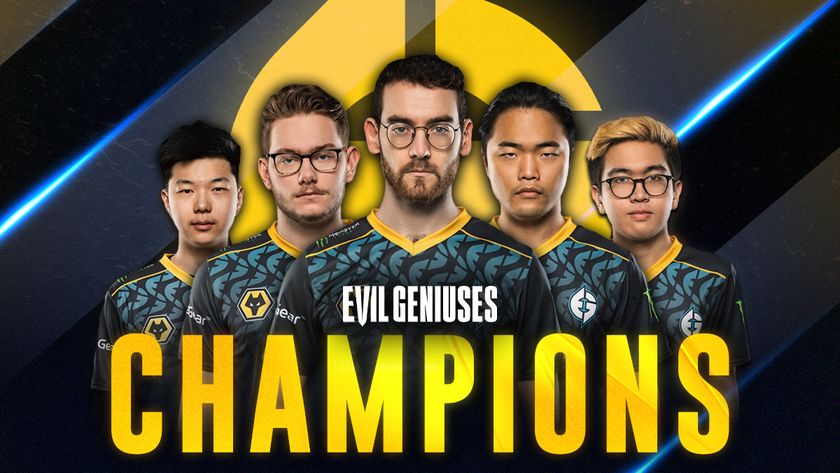 Evil Geniuses are heading to MSI 2022 after their 9-0 lower bracket run
Evil Geniuses will be attending their first-ever international LAN since their return to the LCS.
As the dust settles, only Evil Geniuses is left as the sole representative for the LCS at this year's Mid-Season Invitational after defeating 100 Thieves in the grand final in convincing fashion. It's the third series in a row in EG's lower bracket run that saw them go 9-0, the team's best playoff record to date. Seen as the proverbial underdog in the LCS this season, EG has blown away expectations by taking out three of the region's best squads and lifting their first-ever Spring Split title.
After their 3-1 victory over FlyQuest in the lower bracket quarterfinals, EG went on to sweep superstar lineups in the form of Cloud9 and Team Liquid before even sweeping 100 Thieves. It's also worth noting that all three teams that EG swept had a viable shot at going to MSI due to their level of depth and experience within their squads. The likes of Liquid or C9 were touted to make it to the grand finals from the lower bracket but both teams could not handle EG's pure dominance and aggression.
Aside from creating history for themselves and the organisation, EG also created LCS history with the fastest grand finals. Previously, the record stood at one hour and 23 minutes, which went to both 100 Thieves and Team Liquid during the 2018 Spring Split as well as the 2021 Summer Split. However, 100 Thieves are on the wrong side of history once more and this time, it's against EG with two of the three matches taking less than 25 minutes to finish while the first match took half an hour. This puts the new record of the fastest grand finals in LCS history at one hour and 18 minutes.
While they did bring in Philippe "Vulcan" Laflamme due to his years of experience to steady the ship alongside toplaner, Jung "Impact" Eon-yeong, it's the trio of new additions who have stepped up in recent weeks. The likes of Kyle "Danny" Sakamaki joined midway during last year's Summer Split and have since become the league's best AD carry. There's also Joseph "Jojopyun" Pyun and Kacper "Inspired" Słoma, both of whom joined during the off-season but are now crucial parts of EG's new style of play.
With the Mid-Season Invitational 2022 group stages already confirmed, EG will be in Group C alongside the LEC's G2 Esports as well as the LCO's ORDER. It will be interesting to see how far EG can go with their young squad. But if they could take out three of the LCS' top teams, there's no telling what EG is capable of come MSI.