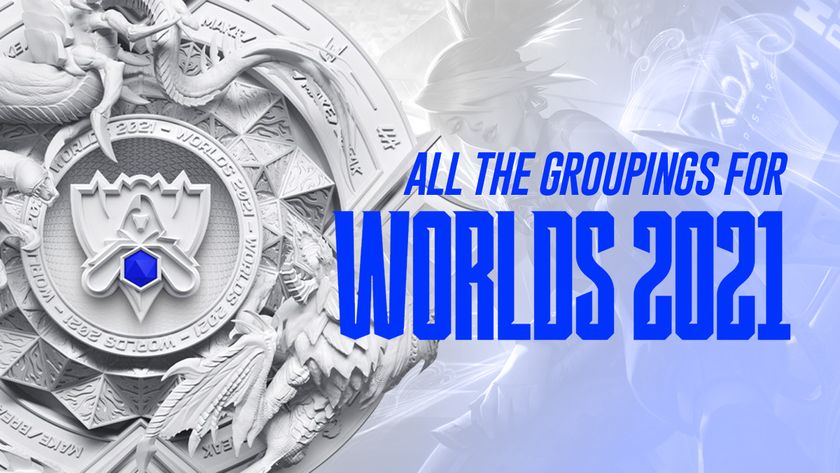 Here is how the Play-In and Group Stage will line-up at Worlds 2021
The Play-In and Group Stage sortings are done and dusted with a few noteworthy sightings.
It is finally official; the Play-In and Group Stage teams have gone through their respective groupings and all it is left is to wait for Worlds to begin. The group draw was held last night to see where our Play-In and Group Stage teams would end up in the tournament. It is shaping up to be an exciting World Championship by the looks of the groupings.  Here is how it will look like heading into Worlds 2021:
Play-In Stage Round 1
Group A
Group B
These 10 teams will play in a single round-robin, best-of-one format where the top team from each group will advance to the group stage. The teams that finish in second, third, and fourth from each group will go on to the second round of the Play-In Stage whilst the team that finishes last is eliminated from Worlds 2021.
As for the Play-In Round Two, the teams that finish third and fourth in the same group will play one another in the semifinals. The winner will move on to face the second-place finisher of the opposite group. This will determine the final two teams that will be joining the previous two in the group stage.
With only four teams to choose from, it'll be a hard-fought few days in the Play-In round to determine who will make it. We can see the likes of Cloud 9, Hanwha Life Esports, Beyond Gaming, and LNG Esports to make it through given their track record at Worlds. Of course, there could be a team that can make things interesting and that is Unicorns of Love. They may seem like a loose cannon but their decent showing at the Mid-Season Invitational could be the vital experience they needed to show they have what it takes this time.
Group Stage
Group A
Group A is also known as the group of the death and it's easy to see why. For the second time in a row, Rogue is placed in the same group as DWG.KIA - and we all know how that went. Rounding up the fun (pun very much intended!) is FunPlus Phoenix, which means that we will be having both the 2019 and 2020 Worlds winners in one group. As it looks on paper, both DWG.KIA and FPX have the upper hand in the bracket with both teams aiming to qualify to the playoffs with ease.
Rogue has had a rocky season thus far and managed to make it Worlds by the skin of their teeth. If they were hoping to go far this time around, they have another thing coming. It looks to be a virtually impossible task for them to pull off and that is even without considering which Play-In team will qualify to the group. As it stands, it does look like both DWG.KIA and FPX will make it through.
Group B
Group B also looks to be a tasty affair with T1, 100 Thieves, and EDward Gaming in one group. T1 is the most storied team in both the group and the entire tournament, winning Worlds on three occasions alongside back-to-back titles in 2015 and 2016. Unfortunately, the team has found it hard to get going these days as it hopes to relive the glory days once more. All eyes will be on T1 once more at Worlds to see if the fabled South Korean squad can go all the way again. Their closest chance came back in 2019 when they crashed out in the semifinals.
But here to spoil the party are 100T and EDG, both strong teams from their respective regions who booked their ticket to Worlds via winning in their Summer Splits. Both teams will have something to prove after what many can consider a disappointing season after missing out on MSI 2021. It will be a tough call to see which two teams will make it through to the playoffs but if we had to wager on it, our likeliest bet will be T1 and EDG pulling ahead. Of course, this isn't counting the yet-to-be-determined play-in team that will qualify for the group later on.
Group C
When looking at Group C, you can't help but get excited just a little bit at the fact that we will get to see Fnatic go up against Royal Never Give Up once more. Both teams have locked horns numerous times in the past with RNG claiming the first of many series after knocking out Fnatic in the quarterfinals at Worlds 2017. They would then meet again at MSI 2018 where RNG once more eliminated the boys in orange for the second time in a row. They did avoid each other in Worlds 2018 but the same can't be said in 2019 where they faced off in the group stages. Fnatic came with a different strategy this time and managed to secure the second and final spot to the playoffs, leaving RNG in their dust along the way.
Of course, we can't forget PSG Talon who is also part of the group. They could potentially throw in a wrench in the works being considered as one of the underdogs heading into the tournament. They have done well so far this season, showcasing that they aren't to be messed with the last time they went to an international tournament. They will be hoping for a similar result this time and if it's Fnatic or RNG in their way, so be it. Group C is looking to be one of the groups to watch and if we had to call it, it will be PSG Talon and RNG going through to the playoffs.
Group D
Lastly, we take a look at Group D, which features MAD Lions in tip-top shape heading into Worlds 2021. The LEC winners are hoping to replicate their previous international tournament run and maybe go further this time around. Their group seems fairly straightforward with both Gen.G and Team Liquid added into the mix. MAD Lions will be heading into the tournament full of confidence, knowing that they are one of the LEC's most feared teams at the moment.
Alas, the same can't be said for both Gen.G and TL as they have not been truly convincing in their respective fields. While Gen.G has had some decent results this season, they have been far from their best. The same can be said for TL as well, finishing second in both their Spring and Summer Splits even after winning the LCS Lock-In early on. We can foresee MAD Lions actually going through but it will be a close call as to who will take the second spot as the Play-In team that qualifies could also be a potential frontrunner.
Just days away to Worlds
With Patch 11.19 recently dropping as well, this only gives the teams a matter of days to formulate a new game plan to fit the current meta. It will be interesting to see what the teams come up with and how the meta for Worlds will play out. All eyes will be on the Play-In rounds come October 5 as they will be the frontrunners in determining which champions work best. There will also be teams that may bring pocket strategies into play and that is always something to look forward to.