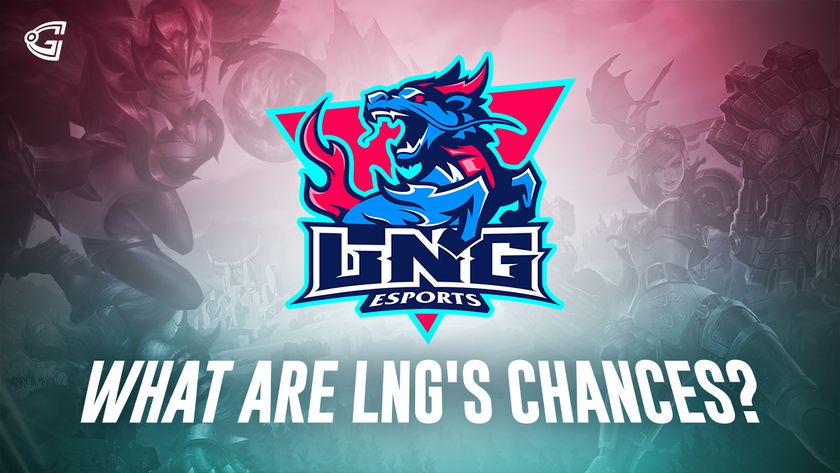 LNG Esports have taken out two top LPL teams, can they now make it three in a row?
LNG Esports are on a hot streak at the moment, eliminating both Suning and Top Esports in the LPL Summer Split playoffs.
After two rounds in the LPL Summer Split playoffs, we're left with just six teams to determine which of the final three will be going to Worlds 2021. One of the surprising inclusions is

LNG Esports , who has been in exceptional form of late. This comes after they were able to take down both

Suning Gaming and

Top Esports . If you remember, both of these teams represented the LPL franchise last year at Worlds, taking a second and third-place finish respectively.
But now, they face one of their biggest challenges yet,

Royal Never Give Up . The MSI 2021 winners have had a dramatic showing during the group stages, which we've already talked about here. In their last six games, they lost just once, which gifted them a fourth-place finish and a slot in the quarterfinals. The last time these two teams faced off was in the second week of the LPL Summer group stage where LNG came out on top in a 2-1 victory. In both games, LNG was able to overcome RNG in under half an hour, spectacularly dismantling the recent MSI winners.
Given that China has four slots for Worlds (due to RNG winning MSI and China's overall dominance in international events), LNG is actually within a shot of taking one of said four slots. They just have to get past RNG; no big deal. As the playoffs are down to the final six, the next series of matches that are due to be played later this week will be crucial for four of the six teams involved. With both

EDward Gaming  and
FunPlus Phoenix almost confirmed for a slot, it now just depends on which of the four they will get.
Only the top three teams from the playoffs will get a direct invite to the group stages of Worlds whereas the fourth-place finisher will head straight to the play-in round. While you'll still be at Worlds, it will be a very steep climb indeed.
LNG Esports' turnaround
Having not been to Worlds yet, this would be the team's best shot at attending LoL's biggest tournament of the year. Even before rebranding, the team had always had decent results but never truly going the distance. Not until 2019 when Snake Esports became LNG Esports, the team somehow managed to get into a slump, never really challenging for a spot at Worlds. However, this year has been a different story.
The team's victories over Suning and Top Esports were no strokes of luck either; the team played well and worked hard to grind out the wins. This was a much better showing than their Spring Split performance. One of the reasons for this was the roster swap, benching Chang "M1kuya" Xiao and bringing in Jia-Le "Ale" Hu . Ever since he came in, LNG had an upturn in their gameplay, going on a seven-game winning streak. Both Seung-yong "Tarzan" Lee and Xie "icon" Tian-Yu also deserve massive credit for the team's recent showings. The former came away with 10 group stage MVP titles while the latter took home eight.
But as good as they were, defeat was inevitable as they lost their next three games against the likes of
Rare Atom ,

Ultra Prime , and

Team WE . From there, their last six games ended in a straight split of three wins and losses, which is a pretty decent result, all things considered. When it came to the playoffs, the team showed great composure and experience, taking out two veterans in the LPL franchise.
What are their chances?
As mentioned earlier above, China has four slots to Worlds so it's a perfectly reasonable argument to say that LNG has a chance. Their most obvious choice would be to win LPL Summer and the Twittersphere would go ballistic. The only thing holding the team back is their Championship Points, for which they have none. Fortunately enough, their fate is solely in their hands.
Beat RNG and they can definitely see themselves going to Worlds. Of course, that is a lot of pressure to put on a team that is still relatively green when it came to the international stage. Many are still writing them off but that's what's great about being a dark horse; nobody sees you coming.
All eyes will be on both LNG and RNG in the coming days as this match will definitely be one to watch.