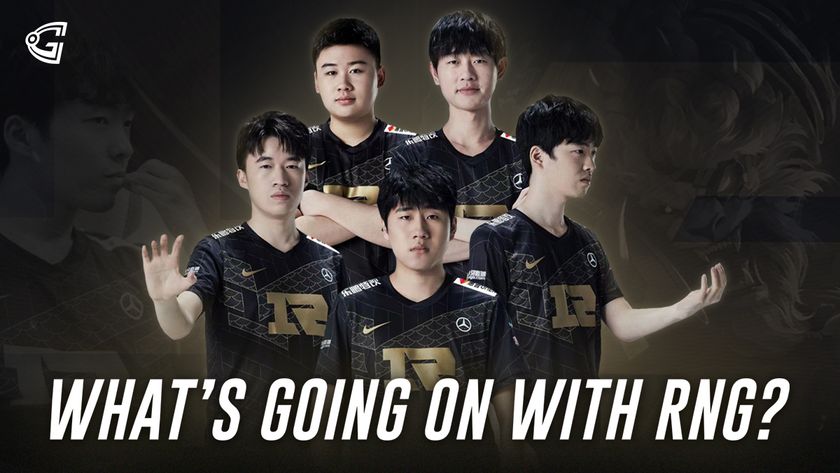 What is going on with RNG in the LPL Summer Split?
RNG has come under some scrutiny over the past few weeks; can they turn it around?

Royal Never Give Up have been having an interesting Summer. They have played nine matches, winning four and losing five in the process. After losing three straight games, they have since picked themselves back up and proceeded to win four on the bounce. Their most recent win came against league leaders 

EDward Gaming, handing them only their second loss of the season.
So what's been going on with the four-time LPL champions? After winning MSI 2021, everyone expected them to take the Summer Split by storm. Instead, they have been brushed aside by teams they previously blew away in the Spring Split. As it stands, RNG is currently 12th in the standings with a slim chance of even making it to the next round.
Of the five losses they've accrued over the past six weeks, it's the three costly defeats at the hands of

Oh My God and

LNG Esports on week two and against
Weibo Gaming in week four. These were teams that RNG had already defeated comfortably earlier in the Spring. However, they are now the one's being pushed around. To make matters worse, they also lost to

Top Esports and
FunPlus Phoenix, further cementing their misery this season.
Their sole win against

Anyone's Legend was seen as the only bright spot but even that didn't mask the fact that it was a poor team performance overall. If it weren't for
Chen "GALA" Wei stepping up with an insane showing on Varus, RNG probably wouldn't have won that game either. Many, if not all of their losses could be attributed to various factors, mainly miscommunication that leads to making bad plays, which results in unforced errors.
Another reason that could be the cause of RNG's decline is quite simply fatigue. Straight from winning MSI 2021, the team had only three weeks to recuperate before diving head-first into the LPL Summer Split. They also didn't participate in the first week of games, given that they had just recently returned from Iceland. Unfortunately, three weeks didn't seem to be enough as RNG never found their footing until recently.
Thankfully, the team seems to be heading in the right direction now, winning their last four games in a row. The first three wins came against the likes of

LGD,
Invictus Gaming , and

Victory Five with RNG looking decisive and clinical from the get-go.
Their last win was against EDward Gaming, which turned into a convincing two-nil sweep of the table toppers, something many viewers and pundits didn't expect given their recent performances. In a completely different showing, RNG displayed the same tenacity from the Spring Split, dismantling EDward Gaming with ease. In a quick turnaround, RNG has displayed its true colours with early-game dominance coupled with intelligent map movement and precise late-game calls.
With only a few weeks remaining, it's RNG's time to shine as the momentum is on their side. There are only six games remaining and RNG is living up to its name-sake, not throwing in the towel when things get tough. The team has been on a hot streak at the moment and things can hopefully, only go up from here. If they were to win six of six, this puts them in a prime position to make it into the next stage.