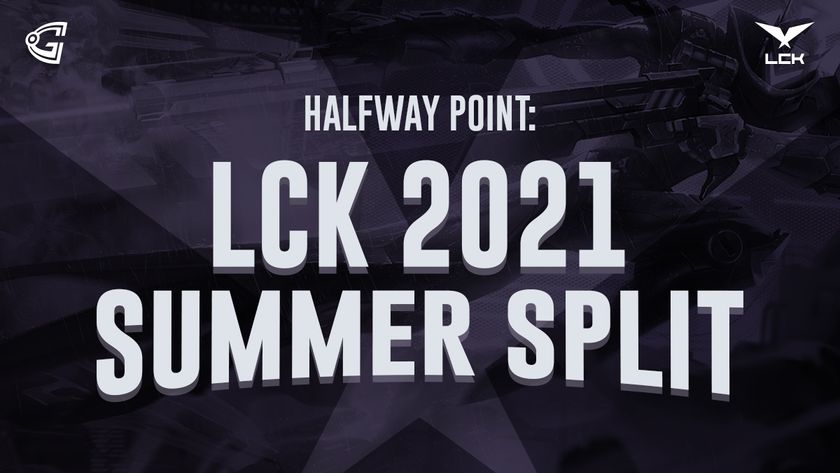 Halfway Point: LCK 2021 Summer Split
Here is how the LCK 2021 Summer Split has been so far.
For our third part of the Halfway Point mini-series, we will be placing our focus on the LCK 2021 Summer Split. Having already covered the LCS and the LEC Summer Splits, our sights are now firmly set on Korea where the LCK teams have been locked in intense battles for the past five weeks.
As it stands,

Gen.G leads the way, closely followed by the Spring Split winners,

DWG KIA . In third place, you have

Nongshim RedForce , who have been performing well over the past few weeks.

Afreeca Freecs is up next in fourth place with

T1 taking up the fifth spot and lastly, it's

Liiv SANDBOX who round up our top six who will head on through to the playoffs.
However, it's not all rainbows and sunshine so far as two teams, in particular, have been underperforming throughout the whole LCK 2021 Summer Split. First up is

Hanwha Life Esports , who managed to finished third in the group stages during the Spring Split and are now fighting for their survival in eighth place. Joining them is

DRX , who finished fifth at the Spring Split and are currently in the last place. To say these two teams are having a bad Summer Split is an understatement.
As for 

Gen.G , they are in a prime spot for clinching first place. They were on a seven-game unbeaten streak before losing at the hands of both 

DWG KIA and

T1 respectively. However, they did manage to bounce back to winning ways by taking down 

DRX .
As for your MSI grand finalists, they have been having a roller-coaster experience of a tournament so far, dropping three games against the likes of

KT Rolster ,

Fredit BRION , and 

Nongshim RedForce . In comparison to their Spring Split performances, they only lost two matches during the entirety of the group stages and have now lost three games while only being halfway through.
With just a month left to go, we're heading into the final five weeks of the group stages before moving on to the playoffs. Only the top six teams will have a chance of making it to the playoffs bracket but there are a total of spots up for grabs to go to Worlds 2021. This will surely give the teams a greater incentive for wanting to make it into the top six.
Don't forget to catch all the action of the LCK 2021 Summer Split still to come for the next five weeks!