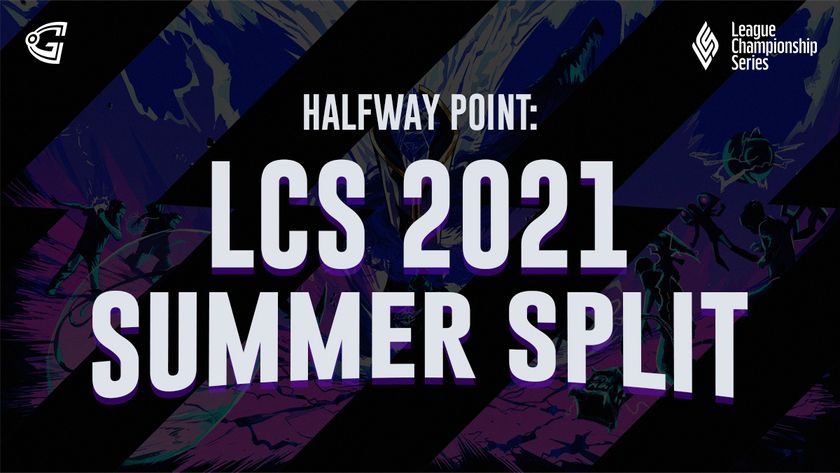 Halfway Point: LCS 2021 Summer Split
Halfway Point is our mini-series that talks about all the various Summer Splits across the world after completing half the season.
For our first part of Halfway Point, we will be focusing on the LCS 2021 Summer Split and how it's been going so far for the NA region. If you need a quick reminder on how the LCS Summer Split works, be sure to check out our previous article on what to expect.
The fifth week just completed yesterday and there are just four more to go before we head into the LCS Championship 2021. As it stands,

100 Thieves and

TSM sit first and second respectively in the LCS Summer Split. This puts both teams in a prime position to secure their spots in the semifinals of the playoff bracket.
As for the LCS Spring Split winners, they're currently in third after a turbulent few weeks. From winning all their matches in one week to losing all their games the following week, it's fair to say that

Cloud9 have had a fairly eventful Summer Split so far. Right behind them is 

Team Liquid and 

Evil Geniuses , two other big-name NA organisations who will be wanting to make their presence known on the big stage once more.
Rounding up the top six is 

Dignitas , who have their Spring Split record to thank as that is what's keeping them in contention for the playoff bracket. Of course, they have secured some key victories so far this season.
Here is how the standings look like so far:
With just four weeks to go, it's crunch time now for the bottom four teams to pull their socks up and get into gear. 

Immortals stands the closest chance of catching up to the top six teams while 

FlyQuest , 
Counter Logic Gaming , and 

Golden Guardians will have to go above and beyond for all of their matches if they're hoping to cause any sort of upset.
One of the biggest storylines to follow for the LCS Summer Split is 

100 Thieves and their eight-game unbeaten streak, which stretches back to June 18, their last loss against 
Counter Logic Gaming . This included two key victories against 

Team Liquid and 

FlyQuest respectively, giving them a slim lead against 

TSM .
They've already faced off once in the second week with the win going to 

100 Thieves . However, there are still two more matches to be played between the two teams happening on July 11 and 30.
Be sure to catch more LCS action when it returns this Saturday, July 10 on Twitch.TV!
(Image credit: Team Liquid/Twitter)