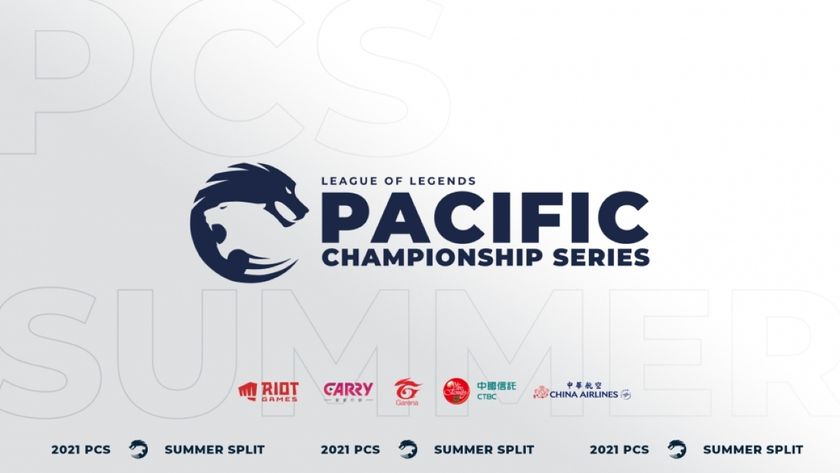 A breakdown of the upcoming PCS 2021 Summer Split
Can PSG Talon go all the way once more?
Southeast Asia springs backs into action later today with the PCS 2021 Summer Split.

PSG Talon already took the crown during the Spring Split edition but can they do it again? After finishing fourth at MSI, all eyes will be on the Hong Kong squad as to whether they can replicate their performances from before. This is partially due to the standards they have set for themselves; dropping only one game throughout the entire group stages and going undefeated in the playoffs is no mean feat.
Their only defeat came at the hands of

Beyond Gaming, the second-place finisher of the Spring Split who also had a pretty impressive run. They only had two losses under their belt during the group stages and came up short in the grand finals against the table toppers. Be sure to keep a lookout for the Taiwanese team who will be out to cause an upset this time. Another team to look out for will be
Machi Esports, who finished third in the group stages and playoff bracket.
PCS 2021 Summer Split
Starting later today, July 9 the PCS 2021 Summer Split will go on for five continuous weeks, much like the Spring Split. This means that the group stages will end on August 7 and from there, the playoffs. There has been no official announcement as to when the playoffs will start so we will update once we get more information.
The same 10 teams will be participating in the PCS 2021 Summer Split and they will each play a total of 18 games during the group stages. All matches will be a best-of-one with the possibility of tie-breakers if needed. First to eighth place will move on to the playoffs with first and second getting a direct bye to the semifinals; third through sixth will be in the quarterfinals; seventh and eighth will be in the first round of the loser's bracket.
Speaking of the playoff bracket, each series will be a best-of-five, sans the quarterfinals as well as the loser bracket first round. With only two slots for Worlds 2021, all 10 teams will be vying for that coveted spot to the most prestigious event in LoL's annual calendar. There is also a sweet prize pool up for grabs with first place taking home an additional $30,000.
PCS 2021 Summer Split - Teams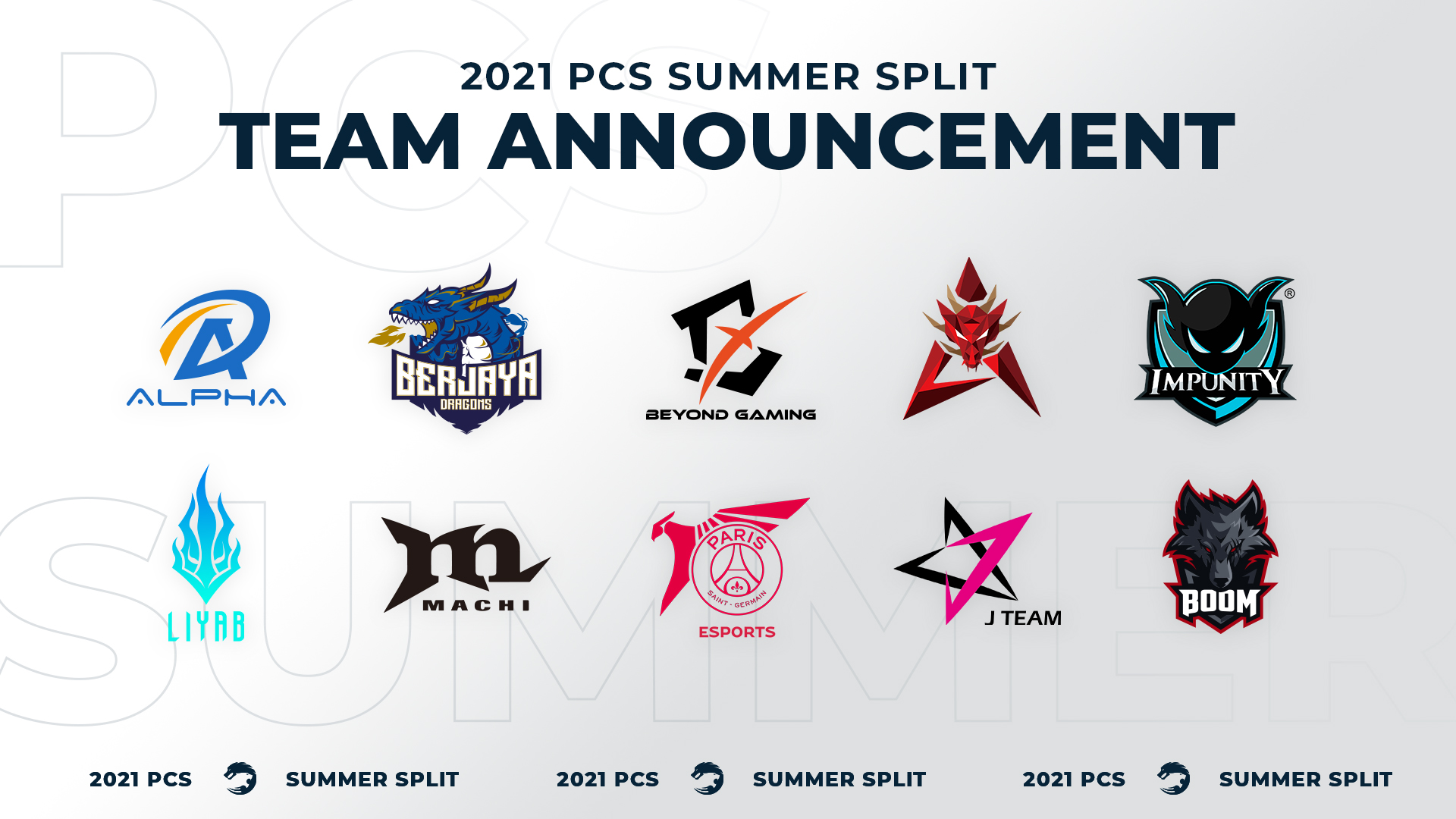 As mentioned above, the same 10 teams from the PCS 2021 Spring Split will be taking part in the Summer Split edition. Some of the teams will also be introducing some fresh faces into the scene in hopes of giving themselves a better chance at making it to Worlds 2021. The only teams that have made zero roster changes are

PSG Talon,

J Team, and
Machi Esports.
Alpha Esports
Han "3z" Chen

Dai "Kiy1n9" Yi-Peng

Lee "Xiaotu" Chun-Yao

Chun-An "AN" Chou

Chen "Sheng" Ting-Sheng
Berjaya Dragons
Huang "Azhi" Shang-Zhi

Po-Wei "Minji" Lu

En-Shuo "Enso" Liang

K2

Yih Jiet "yijie" Khor
Beyond Gaming
Doggo

Husha

Liang

Chin-Cheng "Husky" Huang

KIno
Boom Esports
Atit "Rockky" Phaomuang

Chen "Alex" Yu-Ming

Sol-min "Ruby" Lee

Wei-Yang "Wako" Zou

Min-Wook "PoP" Ha
Hong Kong Attitude
Wong "MnM" Ka Chun

Tsai "Rock" Chung Ting

Hsuan "Patience" Liu

Lin "s1aytrue" Sheng-Bo

Guo "HongSuo" Bei-Yi
Impunity
Chun Hin "Epic" Wu

Chung Hong "Moonblack" Leung

Yeon-su "TOPKING" Kim

Teo Jia "Blaze" Xiang

Smerv
Liyab Esports
Jay "Speltz" Tabarangao

DoeDoii

Ren "kanji" Motomitsu

Kyle Leird "Dawn" Somera

Matthew Aeiden "Aeiden" Sim Rogando
PCS 2021 Summer Split - Schedule
The PCS Summer Split is starting later today and what better way to kickstart the season than with a mouthwatering tie between 

Beyond Gaming and 

PSG Talon. There will be another five games to come right after that; check out the entire schedule for the day below:
Be sure to expect fireworks, takedowns, and drama galore as we get underway with the PCS 2021 Summer Split.
(Image credit: League of Legends Pacific Championship Series)