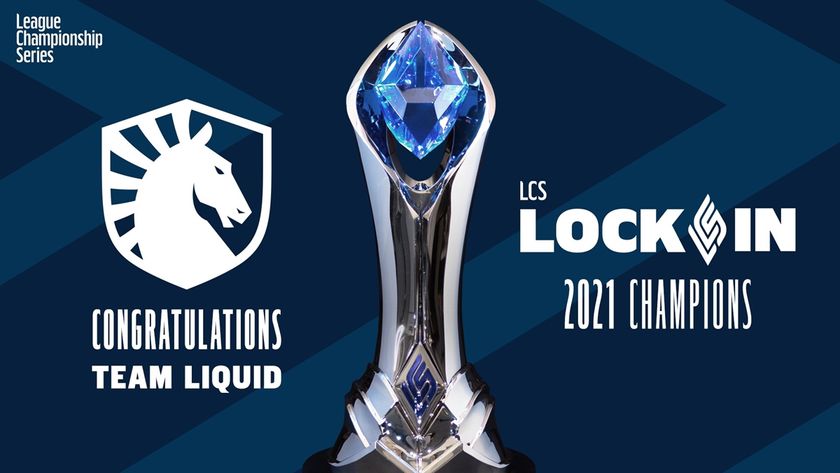 LCS 2021 Lock-In: The grand finals between Cloud 9 and Team Liquid
After an exciting day of semifinal action, we take a look at what the grand finals of the LCS 2021 Lock-In looked like with Cloud 9 and Team Liquid facing off. 
Having already gone head-to-head numerous times over the years, the grand final of the LCS 2021 Lock-In looked to be a standout affair. Thankfully, both teams knew of what was on the line (besides the US$150,000), especially when it comes to bragging rights at being the best in NA.
Game One
The first game of the series started out as a back-and-forth affair between C9 and Team Liquid with both teams willing to trade kills across the board. However, the mid-game saw Team Liquid take a sizeable kill lead over C9, snatching kills all over the map.
But alas, that lead didn't last very long as soon after, Team Liquid dove way too deep into the C9's tier two turrets, which resulted in a clean teamkill. Given the roller-coaster ride of a match this was, it didn't take Team Liquid long to compose themselves, setting themselves up for the win by slowing chipping away at CP's base before eventually penetrating and taking the Nexus.
Game Two
Moving onto the second game, we saw Team Liquid keep hold of their lead and take things up a notch. They've had C9's number all this while, being able to keep them at bay whilst taking kills whenever possible.
Things went from bad to worse during the mid-game when a horrible face check from C9 resulted in a zero to three sweep. This gave Team Liquid the opening to take the Baron and proceed to end the game soon after.
Game Three
Being C9's do-or-die tie-breaker, they managed to pull up their socks and stepped up. While Team Liquid were capable of maintaining a slim lead all throughout the early and mid-game, C9 managed to hold on and sustain the pressure.
Around the 20th minute, C9 pulled off a master stroke of a play, catching two together before wiping them out in one fell swoop. This engagement gave C9 the gold boost they needed as well as the momentum to push towards Team Liquid's base, which resulted in the Nexus capsizing soon after.
Game Four
After taking the previous game with relative confidence, C9 kicked things up a notch in game four. It starts off similarly to the one before with C9 taking first blood again. They soon managed to catch three more kills from the top river heading to mid lane.
The heart of the mid-game saw C9 take four off of Team Liquid without breaking a sweat. They then proceed to take the Baron as well. This gave C9 the edge they needed to push towards Team Liquid's base and taking down the Nexus once again.
Game Five
With their backs against the wall, Team Liquid had to dig real deep to pull themselves out of this. Thankfully, things started looking their way from the get-go by taking a decent gold and kill lead by the 10-minute mark.
For a team that took the past two games by the scruff of their neck, C9 seemed edgy and hesitant at best. This gave Team Liquid the boost to breach C9's base in just under 20 minutes. Unable to defend their base at all, C9 bowed out soon after, meaning that Team Liquid takes the W in a thrilling game five encounter.
Besides the extra US$50,000 that Team Liquid gets to donate to a charity of their choice, they also keep the entire US$150,000 prize pool and bragging rights at being the best in NA.
This will give Team Liquid a huge boost going into the 2021 season.