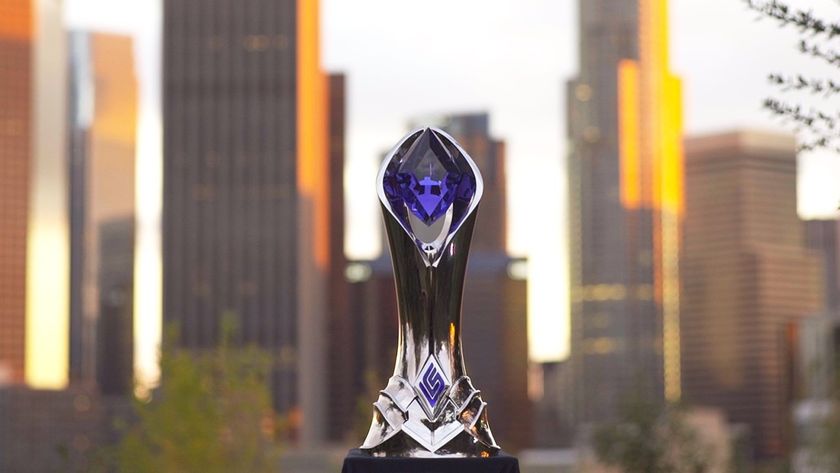 LCS 2021 Lock-In: A look at the semifinals
It has an exciting past two weeks for fans of North American LoL action and it certainly did not disappoint. In our last article, we spoke about the semifinal matches between 100 Thieves vs Cloud 9 as well as Evil Geniuses vs Team Liquid.
Let's take a look at the semifinals to see how both Cloud 9 and Team Liquid made it into the finals. It's also worth noting that both the semifinal and grand final stage were a best-of-five while the quarterfinal stage was only a best-of-three.
100 Thieves vs Cloud 9
Arguably the more entertaining of the two, both 100 Thieves and C9 went to the five full games. What makes it even better was the comeback from C9, who went were down two-nil after the first two games. 100 Thieves wholly proved their worth then, showcasing why they can be one of the strongest teams in NA.
Sadly, it wasn't meant to be as C9 managed to take the next three games, forcing their way into the finals.
Game one was an intense affair with 100 Thieves pulling ahead early on and creating a demanding lead for themselves. The highlight of game one came during the 25th minute where both C9 and 100 Thieves clashed right outside Baron's pit. This resulted in 100 Thieves stealing the Baron amidst a skirmish and proceeded to wipe out three C9 members, thus building on their already insurmountable lead. It wasn't long until 'GG' was called, which moved us onto the second game.
Game two was a more cagey affair as both teams were on even ground. That is, until the 30th minute where 100 Thieves managed to pick off C9 in the bottom river. This resulted in a triple kill for Ian Victor "FBI" Huang before they marched towards C9's Nexus and taking a two-nil lead going into the third game.
As C9's tournament lives hang in the balance in the best-of-five series, they head into game three knowing this could potentially be their last game in the LCS 2021 Lock-In. Thankfully, C9 didn't disappoint as they took the game convincingly after a long and drawn-out brawl with 100 Thieves at the bottom river, nearby the Elder Drake's pit. With 100 Thieves' middle lane barracks already taken out, it was only a matter of time before C9 sunk the nail into the coffin.
Game four, however, told a very different story. With their backs against the wall, C9 managed to overcome adversity once more, taking game four with relative ease. Taking the game in around 30-odd minutes is nothing new but to end it with a pentakill from C9's bottom layer, Jesper "Zven" Svenningsen.
Having already fought their way back into the tournament, both 100 Thieves and C9 head into the final fifth game decider to see who will come out on top. Unfortunately, game five was all C9 once more with Zven getting another pentakill before finishing off the game in just under 30 minutes.
Evil Geniuses vs Team Liquid
A battle between both of the boys in blue from NA was always on the card but unfortunately, it didn't live up to the hype that C9 and 100 Thieves had put up. With the first semifinal going all five games, EG vs Team Liquid had a different outcome entirely.
Game one was a comfortable victory for Team Liquid, casually taking out four from EG in the middle lane before marching towards their base to end the game alongside an already huge gold difference as well.
Moving onto game two, EG tried to get back into the series but alas, it was to no avail. From the get-go, Team Liquid was on the front foot and ready to go, wiping out three from EG before toying with the rest in their base and taking out the Nexus.
In the third and final game, EG did try their best to create some sort of comeback but it was for naught. Team Liquid was just too good for the other boys in blue, outsmarting and outmaneuvreing them in every aspect.
With all that said and done, it was Cloud 9 taking on Team Liquid in another best-of-five series. Be sure to check back to our site for more updates of the finals in a bit.