A stomp, a comeback and an Eveylnn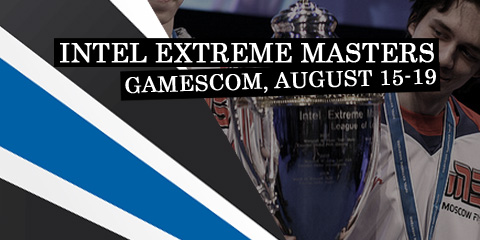 Moscow Five showed strength, resilience and raw skill as they overcame EloHell in the first round of IEM Cologne.
You'd forgive any team for trying something a little bit unusual when faced with the task of beating Moscow Five. But EloHell seemed to live up their name in game one, when they picked up Eveylnn for middle lane and Nunu for solo top. Could it be some awesome secret strategy that they had been practicing? Well, it certainly wasn't awesome, as Evelynn proved to be little more than a liability. M5 absolutely hammered their Polish opponents, taking a 20-minute Baron. A few minutes later they exposed the nexus of EloHell but stopped to add insult to injury with a few last minute kills.
After that debacle, EloHell needed to at least salvage some pride. They almost managed a lot more than that, holding the gold lead for the majority of the game. Several lane swaps in the early game put them behind on farm, but ahead on kills and towers. EloHell were still a little ahead by the time the Dragon respawned and took the gold for themselves, but lost the ensuing team fight quite badly. Still, Shushei's team were able to take the first Baron and maintain their lead. The Baron's first respawn was when things started to turn around. The Poles baited M5 into a fight which quickly turned sour and resulted in a four-for-one exchange, plus a Baron buff for the Russians. Thanks to their superior farm, M5 now had the lead and slowly but surely pushed down the middle lane. Another team fight went clearly in their favour and with three players waiting to respawn, M5 was able to take the second game.
EU Regionals
Quarter-Finals

Moscow Five
2-0
EloHell

Fnatic
2-0
Curse EU

SK Gaming
vs
Acer.pl

Alternate
vs
CLG EU

The remaining games in round one will begin tomorrow at 12:00 CET.
Links
GosuGamers
- IEM coverage