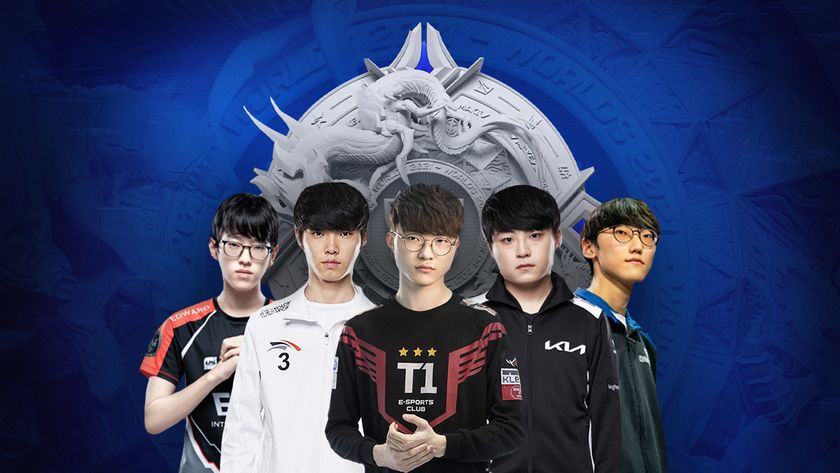 These are the players to focus on at Worlds 2021
With Worlds 2021 just less than a week away, here are all the players that you should keep an eye out for in Iceland.
We're heading into the final stretch before Worlds 2021 begins and the excitement is palpable. We've already got both the Play-In and Group Stages sorted, which you can read all about here.
We've also covered which champions could play a vital role come Worlds 2021. And with all that said and done, now we get to the fun part.
Every fan will have their favourite player or team to root for at the World Championship in Iceland. With only two major international tournaments for the League of Legends professional scene, witnessing your favourite players or teams facing off against one another is rare. This makes these match-ups all the more fun as we get to see the best-of-the-best from their respective regions go against one another to see who truly is the best.
This is one of the reasons why Worlds is something every LoL fan looks forward to - to see the best of the best duke it out to determine who is truly the greatest of them all. It's also a great time for the best players to prove what they're made of. With that said, here are the players we think you should keep an eye out for.
Top Players at Worlds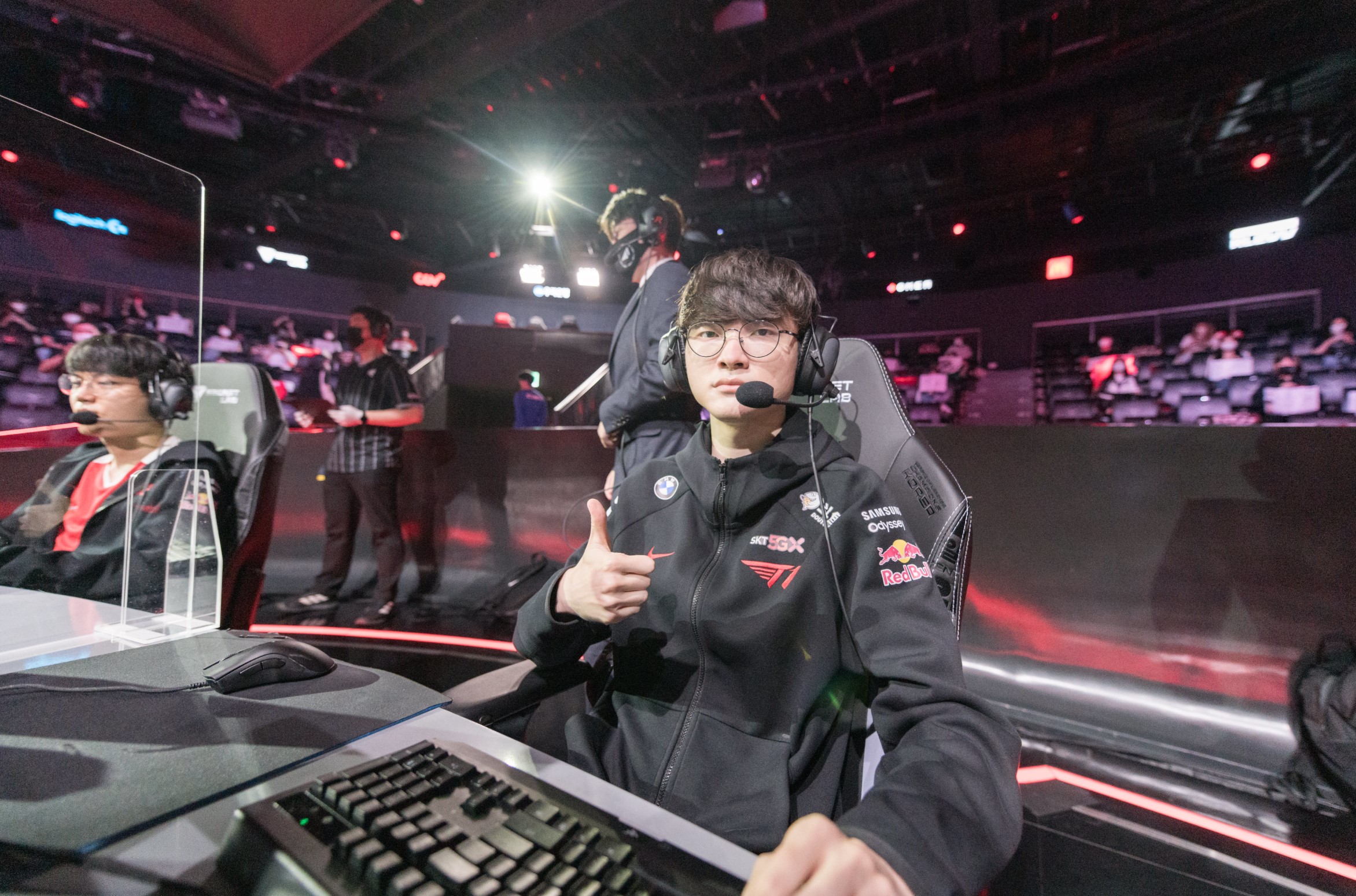 When you think of the storied career of Sang-hyeok "Faker" Lee, it's hard to believe that he is still gunning for a fourth title in his sixth appearance at Worlds. While we're not looking at just his legacy alone, it's also worth noting that Faker has played a pivotal role in getting T1 to the international event once again after missing out last year. They even came close to winning the LCK Summer Split but sadly, had to settle for a second-place finish instead.
The highly-acclaimed mid laner has had to change up his playstyle over the years to accommodate various teammates but has still managed to put up impressive numbers over the years. He brought the team to a top-four finish in the group stage before taking two straight playoff games. His 57 per cent win rate over 44 games is decent, to say the least, but his KDA of only 3.5 isn't much to shout about. He also only has a 61.4 per cent kill participation, which is just alright.
While it may look like Faker has lost some of his godly powers, he is still very much one of the best mid laners in the LCK and the world. His ability to come up clutch in do-or-die situations is second to none. This works well with his decision-making, patience, and map movement to give him an edge over his enemies. All of this was evident during T1's thrilling 3-2 victory over Hanwha Life Esports during the LCK Regional Finals as Faker managed to lead his team to the international stage once more.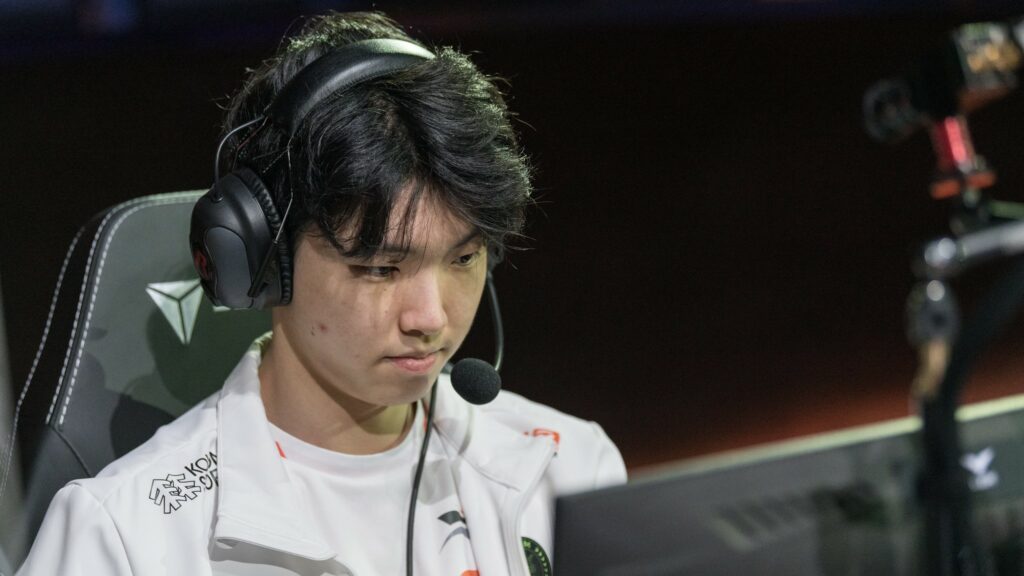 Both the LCK and South Korea, in general, are natural breeding grounds when it comes to creating natural talent in League of Legends. Many of the world's top players are currently plying their trade in the region with many of those in the mid lane. Being the most important lane in the game, it's no surprise to see the best of the best up there. The name on many people's lips, when asked who is at the very top, is Jeong "Chovy" Ji-hoon.
The highly versatile mid laner for Hanwha Life Esports has got many heads turning during his displays at the LCK Summer Split. While it wasn't enough to prevent his team from underperforming during the group stages, it was their Spring Split results that gave them a second lease in life via the LCK Regional Finals. It was here where Chovy shined, putting the team on his back and pushing through both Sandbox Gaming and Nongshim RedForce. While they did eventually lose to T1 in the grand finals, it was still enough to secure themselves a spot in the Play-In Stage where we expect Chovy to once again pull his team through the trenches.
Chovy has also played 21 different champions so far during the Summer Split, showing just how versatile of a mid laner he can be. Whether it was for a more hyper-aggressive playstyle or something that required him to play and sit deeper, Chovy has been able to be at his team's beck and call when they needed him most. The team should be looking to keep his signature picks out of the pool but with so many to choose from, it will be a task to keep Hanwha Life Esports at bay for long.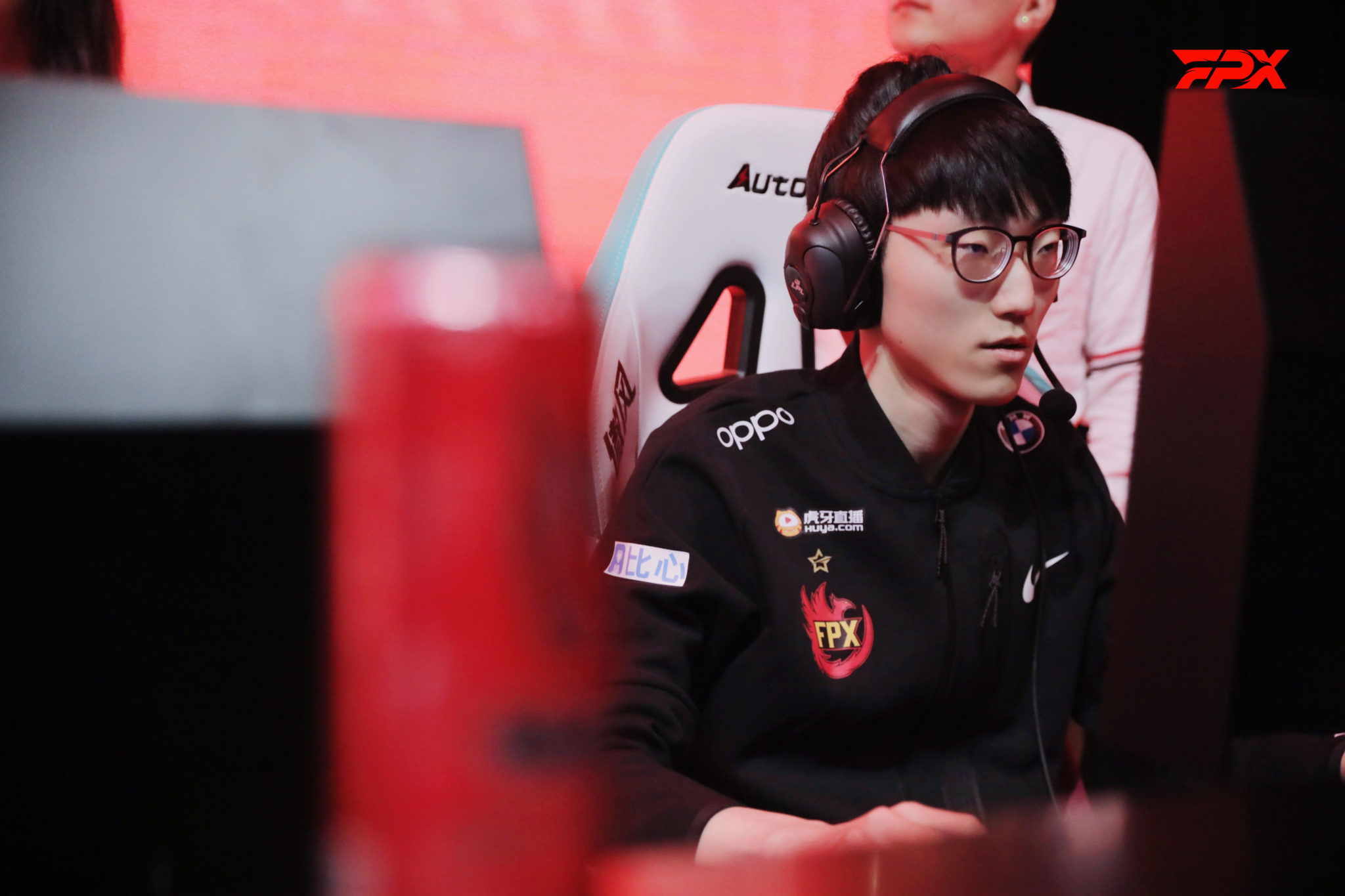 Top laners don't usually get a lot of recognition as compared to their mid and bottom lane counterparts. However, the top lane is usually seen as one of the more important roles that require players of a particular skill set. None fit the role more perfectly than FunPlus Phoenix's than Ha-Kwon "Nuguri" Jang. Not only did he bring a semblance of balance to the FPX line-up, but he also brought a wealth of experience having won Worlds 2020 with DWG.KIA before making the switch to China.
While it did take him some time to gel and synergise with his teammates, it wasn't long before FPX were dominating games once more. Many would attribute the team's performances to his teammate and fellow countryman, TaeSang "DoinB" Kim, Nuguri has managed to shine the limelight on himself as well, putting up stunning numbers that are similar to that of other formidable top lane players. He had the highest KDA of 3.8 during the LPL Summer playoffs with the second-highest kills and assists as well.
Nuguri has also shown himself to be quite versatile, playing a total of 13 different champions during the Summer season. He's been great at a few heroes as well, particularly Jayce, Gwen, Gnar, and Kennen. With some of these champions also getting a buff during patch 11.19, expect Nuguri to bring out something exciting when Worlds 2021 starts.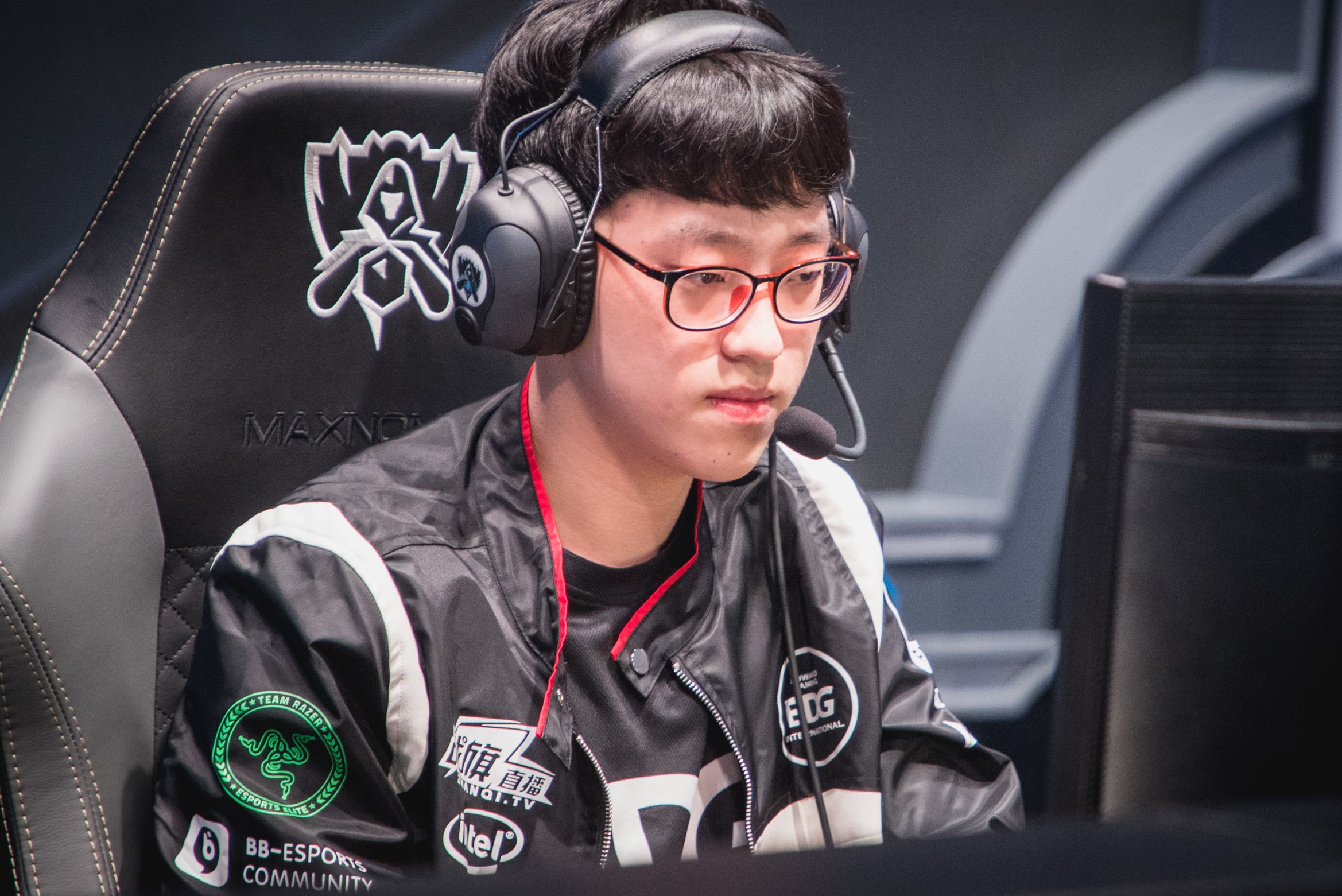 Having already spoken about how the mid lane in South Korea is stacked with talent, it's not surprising to see some of that untapped potential go to pastures anew to ensure they get the playing time they need to grow. Of all the South Korean players who are currently playing overseas, none have been more influential than EDward Gaming's very own mid laner, Lee "Scout" Ye-Chan.
Having been with EDG since 2016, Scout has become a synonymous figure with both his team as well as the LPL franchise. While the past two years haven't been kind to both him and the team, this year seems to be a different ball game for the team as they look to make a mark on the international stage after a two-year hiatus. He has been keeping up to par with the league's greatest mid laner, DoinB and even schooled him during the grand finals of the LPL Summer Playoffs. Stats-wise, he has kept up with DoinB, coming in a close second in overall KDA numbers.
He played a total of 18 different champions across the Summer season, showing great expertise in a wide range, making him a formidable foe in the mid lane. Unfortunately, Scout hasn't had the best time at Worlds with EDG as they have never made it past the first round of the playoffs. With Scout having the season of his life, this could be his best chance to put EDG on the map after bringing the team to glory just a few months earlier.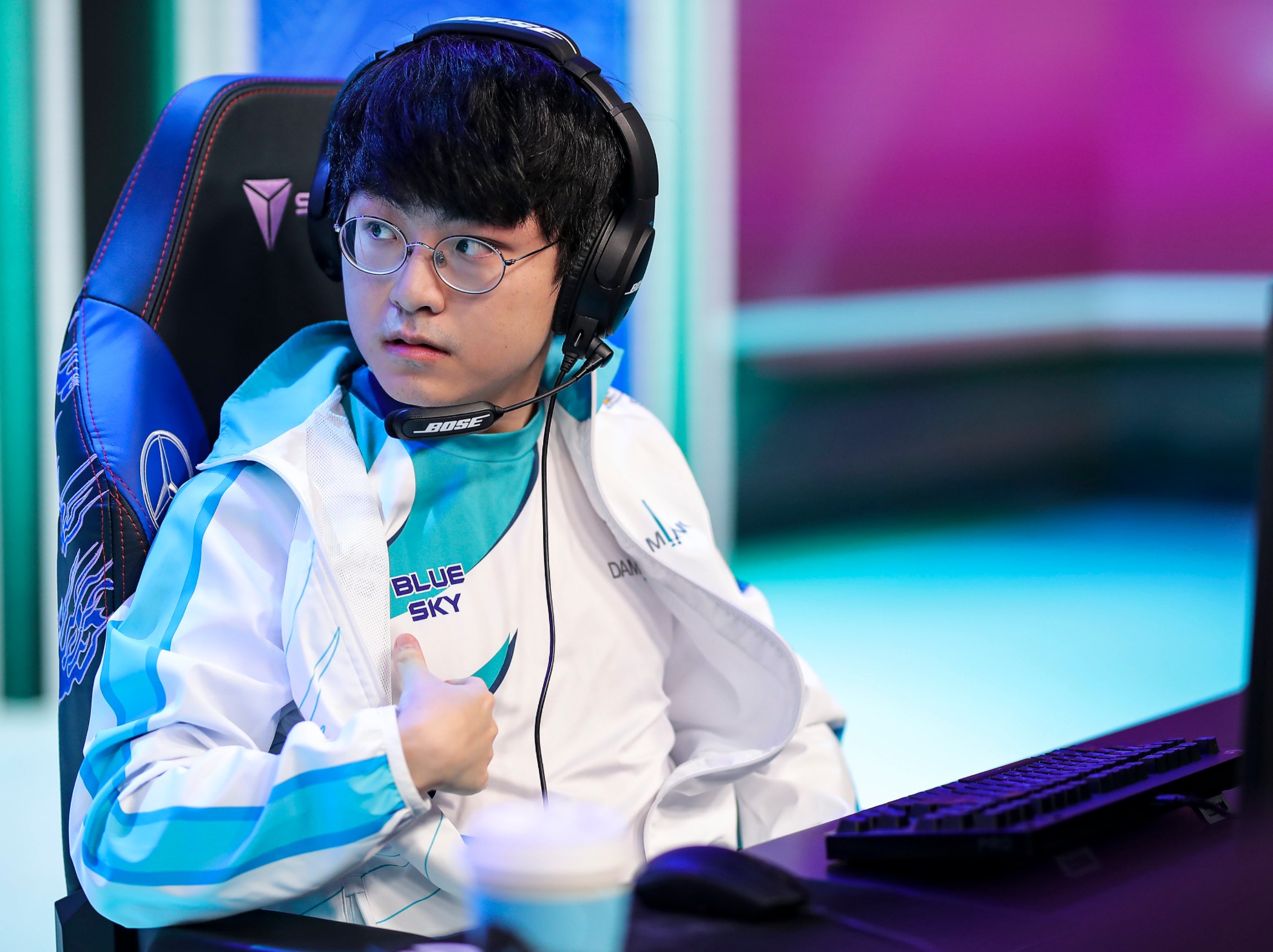 DWG.KIA is currently the top team to beat as the current World Championship holders look to make it two-for-two in just a few days. At the heart of the team is none other than Heo "ShowMaker" Su, arguably the world's best player as well as the best mid laner in the game. Having already led DWG.KIA to one Worlds title, he'll have to do it all over again and this time with a bigger target on his back than ever before.
While the entire Damwon squad is already full of superstars, it was ShowMaker who made them all tick as an organised unit. It's not to say that Damwon cannot function without ShowMaker, but rather, the whole team just looks so much better with him in it. The team made the group stages of the LCK Summer Split look easy, topping the group without breaking a sweat. In the playoffs, they looked unstoppable, dropping just a single game in two best-of-three series. Of the seven games played then, ShowMaker registered 34 kills, 17 deaths, and 64 assists, bringing his overall KDA to 5.8, the highest of any mid laner in the playoffs. He also had a 71 per cent kill participation, showing just how involved he is with team fights and skirmishes.
He also played 15 different champions during the Summer season, only the third-highest in his squad as well. Being a highly skilled utility player, it's no wonder to see ShowMaker styling on various champions with great effect. His performances with champions like Ryze and LeBlanc goes to show just how great he can be in the mid lane. While Damwon is in the hardest group of Worlds 2021, it wouldn't be all that surprising to see them qualify without much difficulty and go all the way to the grand finals.
 Worth Mentioning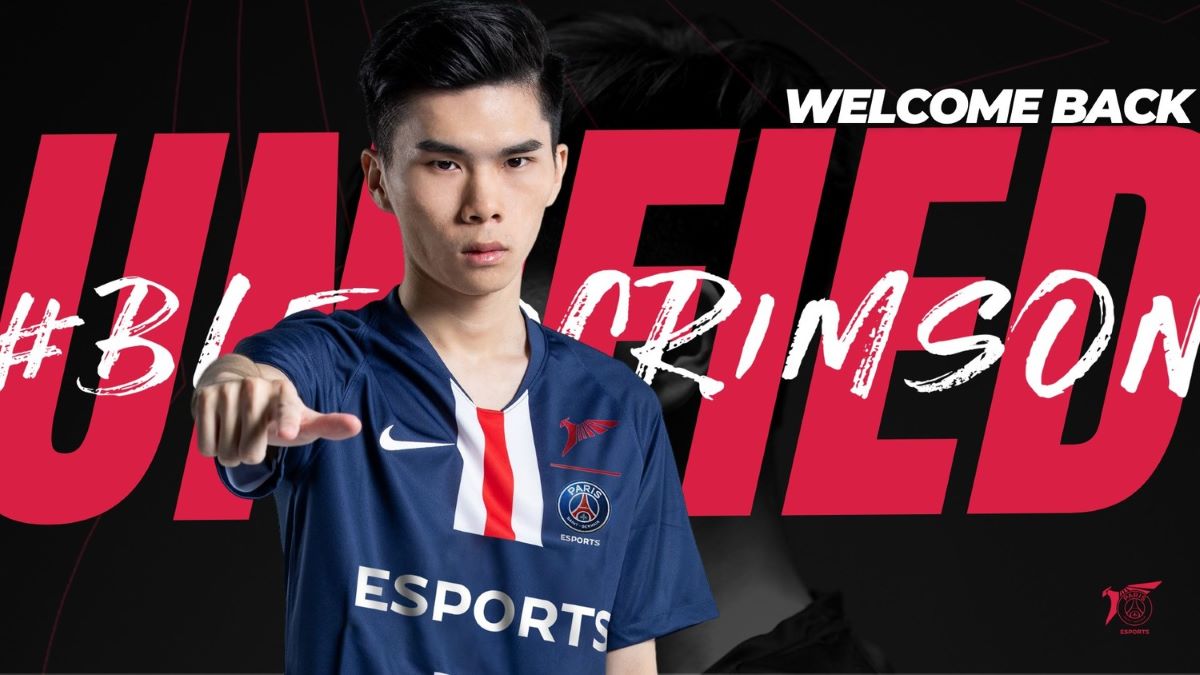 PSG Talon has cemented its spot as the best team in the region and quite rightfully so. Their near-undefeated run during the Summer Split showed that PSG Talon is a team worth looking at during Worlds. Within the team itself, you have to start with Wong "Unified" Chun-kit. Voted as the most valuable player during the PCS Summer Split, PSG Talon's ADC has been on a rampage this year, showing the rest of the world that he is one to be watched.
His in-game stats have been impressive, to say the least. He won 18 out of 18 games with an average KDA of 15.9 during the group stages. This amounted to 94 kills, 129 assists, and 14 deaths with total kill participation of 61.6 per cent. His playoff stats features an additional 16 games and only losing four of those, which came at the hands of Beyond Gaming during the upper bracket finals and grand finals. He racked up an average KDA of 7.3, which equates to 65 kills, 96 assists, and 22 deaths. His kill participation also increases to 63.6 per cent, which just shows how much he is feared during team fights.
Both Unified and PSG Talon come into Worlds 2021 as dark horses. Expect PSG Talon to pull off some spectacular plays, and you can bet your bottom dollar that Unified will be involved in most of it. During the Summer Split, he utilised Aphelios to great effect in 11 games overall and winning them all. He's also shown to be quite handy with Varus as well as Ezreal, which is something that other teams might want to look out for.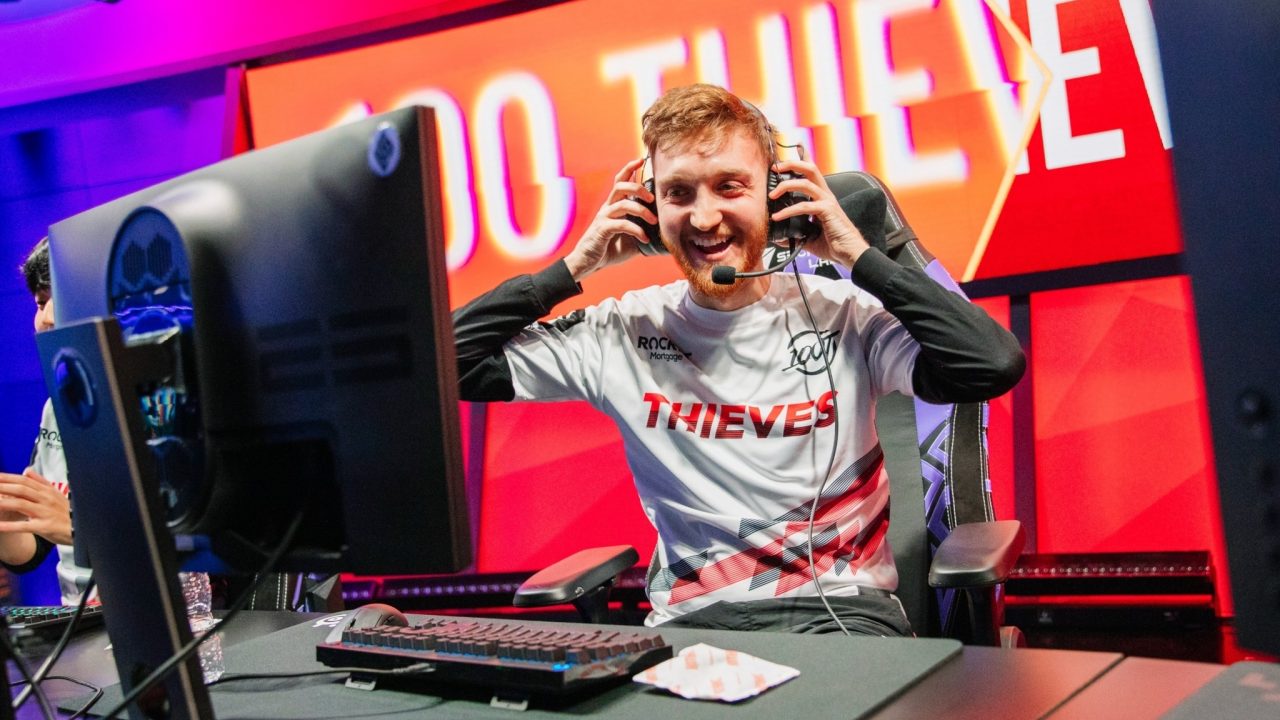 NA and the entire LCS region as a whole has never really had a good showing when it comes to Worlds. No team from the region has ever made it to the grand finals, having to settle for top-four finishes at best. Many aren't expecting the LCS representatives to go very far, but that isn't stopping the teams from dreaming. One such name to look out for is Can "Closer" Çelik for 100 Thieves. The Turkish jungler has been a revelation for the squad since swapping sides from Golden Guardians last season.
Of all the top junglers in the LCS right now, Closer can be considered to be the best, gaining nine group stage MVP titles that he shares alongside Mingyi "Spica" Lu of TSM. However, it was Closer who has been instrumental in 100 Thieves going all the way in the LCS Championship. The Turkish jungler also claimed three playoff MVP titles from all three of their wins. In terms of numbers, Closer shows why he has been one of the LCS' top players. During the group stages, he played 26 games with a 69 per cent win rate, providing 97 kills and 151 assists along with 48 deaths to give him a healthy 5.2 KDA. He also has great kill participation at around 72 per cent, which shows just how aggressive he is as a jungler.
On paper, it looks like 100 Thieves does have what it takes to potentially take Worlds by storm. But if history were any indication, it tells a different story. They have only ever been to Worlds once during their freshman year in the LCS back in 2018 where they got knocked out during the group stages. What followed were two years of disappointment before this year. Of course, this is a very different side from that 2018 squad and they might just surprise themselves if they can pull through to the playoffs.
(All stats obtained from Gol.GG and Oracle's Elixir)