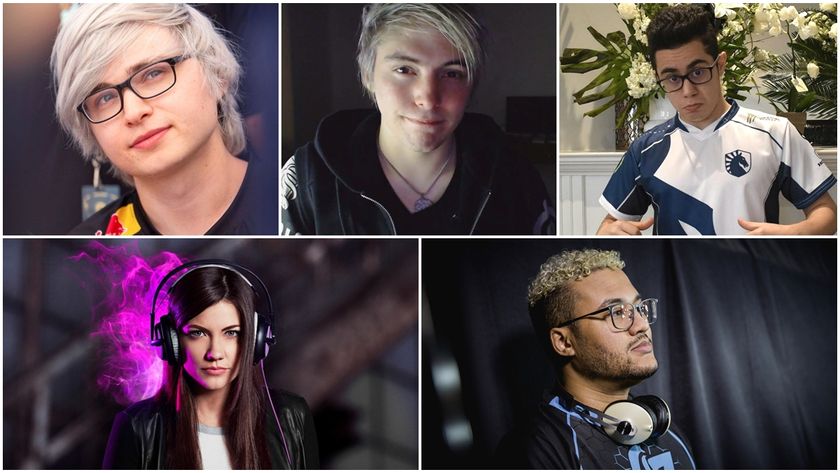 These are the top LoL streamers where you can learn a thing or two
Do you feel like you're stuck in a rut? Are your mechanical skills still not up to par with your ranking? Don't worry, we've got you sorted on which are the best League of Legends streamers to follow to improve your overall gameplay.
When it comes to gaming, the most important aspect of improving is to always practice and never stop learning. Unfortunately, playing all day every day can only do so much, especially if you're not mechanically gifted. Given how the learning curve for League of Legends is steep, it'll definitely take some getting used to.
But that doesn't mean that you can't do something about it. With the number of streamers available these days, it's easy to learn new skills and information from the other pros who have been doing it for years.
With that said, we're here to introduce you to the best League of Legends streamers where you can learn a thing or two.
Sneaky
The former AD carry for Cloud 9 turned full-time streamer, also known as Zachary "Sneaky" Scuderi is one of the biggest names on Twitch. Aside from his impressive bottom lane plays, Sneaky is also known to crossplay whilst on stream. And given how he is one of the best ADC streamers around, you'll definitely pick up a thing or two.
TF Blade
Another notable name that you can learn a lot from is Ashkan "TF Blade" Homayouni. The mechanically-gifted top laner's streams are all about teaching and showcasing the inner works of the game. This includes mechanics and strategies, which are great for his audience.
KayPea
If you want something a little more laidback but still pick up a thing or two, you can check out Kelsie "KayPea" Pelling's streams. KayPea started streaming LoL in 2013 and is now a Red Bull gamer as well, bringing her mid-lane expertise to our screens on a regular basis. She was also a former FPS player, which goes to show her insane accuracy at hitting long-range abilities.
Aphromoo
If you want to learn how to really play the support role in LoL, there's no better streamer/pro player than Zaqueri "Aphromoo" Black, the 2018 Spring Split MVP. However, given his pro player schedule, Aphromoo doesn't stream as much as he does but when he goes live, you wouldn't want to miss it. He talks a lot about the support role, ranging from your positioning to your decision-making and more.
LS
While not exactly a player, Nick "LS" De Cesare is one of the best to watch if you're looking to get better at LoL. LS is not only just a shoutcaster though, but he is also an analyst for LKS. This makes him one of the more knowledgeable streamers out there. LS is also very up-to-date on the current meta and gameplay of LoL, which is coupled with his experience on laning and itemization.