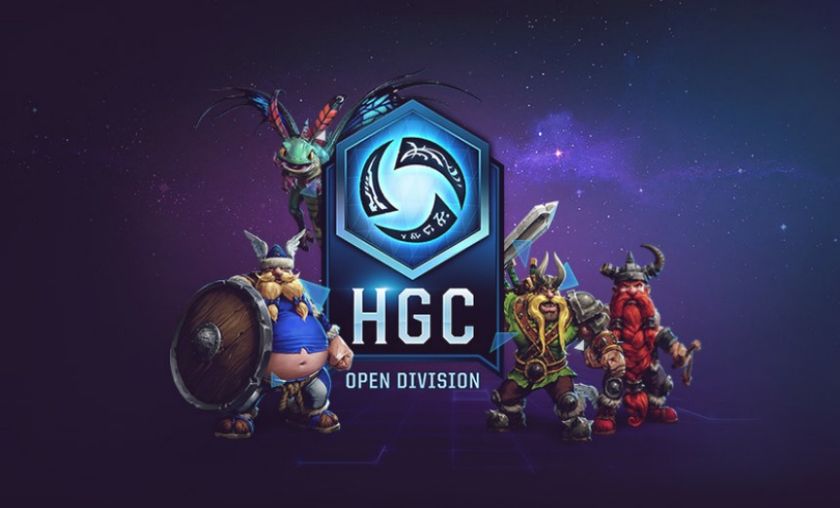 A tight series in EU Open Division #2 as Bushido clinches another victory
If you thought last cups games were close, you haven't seen anything. With both semi-finals and finals matches going to game three, the fight for the best in the Open Division is just getting started.
First of the day, Bushido e-Sports faced against Run it Down. These same teams played each other in the semi-finals of cup #1 as well, with Bushido coming on top.
After two close games with impressive strength on both sides, the series was tied at 1 as we went to the first tiebreaker of the day.
On Battlefield of Eternity, Bushido e-Sports picked the newest addition to the nexus, Malthael, while Run it Down went with D.Va, arguably the best choice on this map selection. As Bushido took two immortals back to back pushing hard on both the top and bottom lane, they reached level 13 with their hard engage. While they tried to take the full win rushing the core at level 16, Run it Down held a strong defense and thanks to D.Va's Bunny Hop was able to crowd control the rest of the team, picking them off to keep their core at 30%. But with much more experience and all structures at full health, there was no way Run it Down could attempt a backdoor. After Bushido shredded through the whole team, wiping them clean, they were able to take the victory and advance to another Open Division finals.
On the other side of the semi-finals, Schiesseisen played Team Leftovers. To get to this spot, Schiesseisen actually took out the second place team from the first cup, WhoAmI in the quarterfinals.
Shiesseisen dominated game one with their agressive play style, ending the game in under 13 minutes with 13-1 kills and all structures remaining.
Team Leftovers fought back in game two on with a double tank composition. After Schiesseisen got a pick despite being down at level 13, they risked going for the boss but failed as they were forced to give it up to Leftovers. Leftovers continued to fight back and win just about every team fight while Shiesseisen continued to over extend despite being as far behind on levels as they were with little chance to catch up in the late game. After a full team wipe at level 18, Leftovers forced the tiebreaker.
Going into game three, Leftovers took the exact same composition on Dragon Shire.
Despite Leftovers having much more kills, the game was fairly equal. As Leftovers inched near level 20, Schiesseisen was still behind but pushed siege to catch up as much as they could. As they reached level 20 they finally took a strong team fight killing four on the side of Leftovers, but got a little cocky, attempting to rush from the bottom lane. As all of Leftovers spawned back they got a full team wipe and advanced to the finals.
As the final match approached, Bushido takes a fairly intereting composition in game one with Zuljin, Morales, and Artanis and even though Leftovers took Sylvanas, she couldn't keep up with siege as Bushido took all zerg waves.
With game two on Towers of Doom, Bushido couldn't contest against the double support from Leftobers with Rehgar and Auriel. Cassia on the side of Bushido actually took Valkyrie as her heroic, something we haven't really seen in play as most players take Ball Lightning for CC. But the picks she was getting because of it just wasn't enough. Leftovers overall had the stronger team fight ending with 15-4 kills and forcing a game three.
While the third place match was not broadcasted on the main channel, we do know that Run it Down defeated Schiesseisen 2-0 to take the third place spot.
With the finale on Sky Temple, Bushido e-Sports took Abathur to attempt to keep up on expierence but Leftovers go much more value from their composition with Lunara and Illidan. With an early bossfight barely at level 10 and Leftovers missplaying, allowed Bushido to steal the boss. The disaster for Leftovers snowballed as Bushido reached their level 16 talents, full team wipe and took the final win with 16-1 kills under 13 minutes.
Two cups are down and five remain as teams are hoping to secure one of the top eight spots to advance to the playoffs.
After two cups, the standings show Bushido e-Sports as a convincing top spot, with Leftovers, Run it Down, and WhoAmI close behind.
One cup win could make the difference between making it to the playoffs, and sitting on the sidelines until next year.
Did you miss registration for this cup? You're in luck! Registration for the third European Open Division Cup is now already open!
Feel like you're missing out in North America? The second North American Open Division Cup starts next week and registration is still open as well!
Follow us on Twitter @GosuGamersHotS for more Heroes of the Storm news and coverage from around the world.