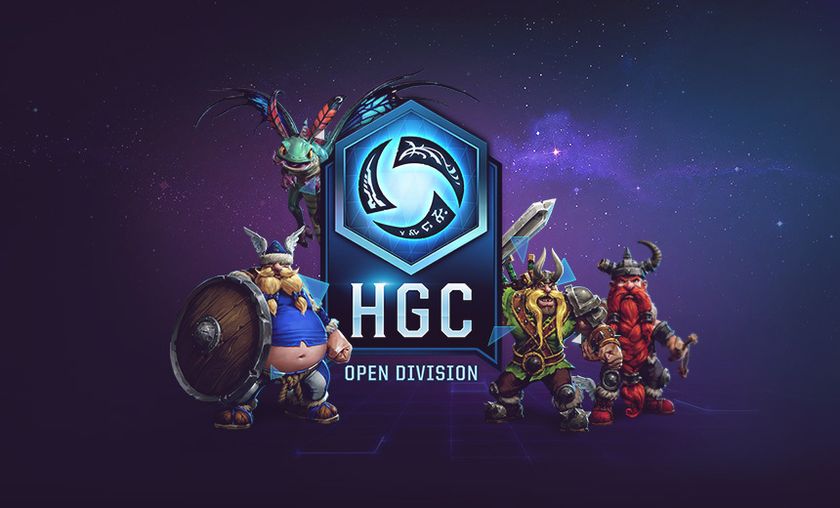 European Open Division kicks back off tonight at 18:00 CET
Tournament Hub
The Open Division kicks off again this week with the European teams set to compete week in, week out to move up in the standings and secure their spot in the playoffs, along with a potential chance to play in the HGC Premier League. With this phase the top eight will move to the playoffs so now more than ever, every single cup is important.
With around 30 teams signed up so far, this cup will give us a first look at the fresh talent for this phase of the Open Division. As a bonus, here are some teams to watch going into the first cup:
Bushindo e-Sports - GerdamHerd, Rensen, zhiku, Vortix, LucifroN. Packed with veteran players, Bushindo are certain to be contendors this phase as they're determined to get back into professional Heroes.
Leftovers - Lauber, Linked, Deeaybe, Bl3kitny, PotiBoss. Team Leftovers hungered for the HGC spot last phase but fell short, losing to Team Good Guys in the playoff semi-finals. Leftovers are back again and you can bet they'll have tunnel vision straight to the playoffs of this phase.
Run in Down - TankFTW, Nasty, Tiks2, Unnstable, wolfhotz. After BeGenius was knocked out of the Premier League by Team Good Guys, TankFTW and Unnstable have refused to give up as they start this new team with wolfz to get their spot back.
Today at 18:00 CET the next seven weeks of amateur European competitive Heroes begins as teams hunger for a spot in the HGC Premier League.
The first day of the tournament begins at 18:00 CET and while there will be no english broadcast due to the Mid-Season Brawl, there are a handful of various streams in other language.
Can't play in this cup? Fear not! Registration for the second European Open Division Cup begins tonight as well at 18:00 CET.
Anticipating the North American Open Division? You're in luck! Registration is still open for the first NA Open Division Cup!
Follow us on Twitter @GosuGamersHotS for more Heroes of the Storm news and coverage from around the world.