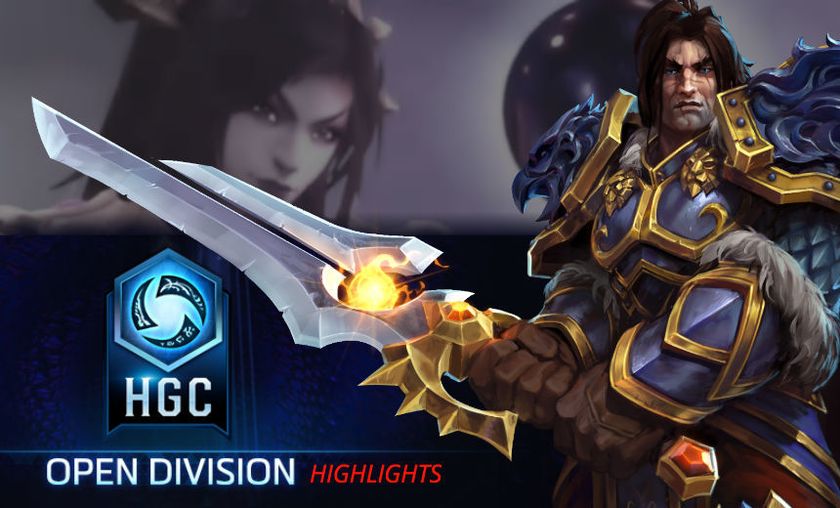 Miss the 2nd NA Open Division? Here are some of our favorite clips
This particular semi-finals match between UT-A and Miasma eSports featured some slick moves and cool team fights. Check out our list and see if you agree with our selection of highlights.
Link to Day 1 of HGC Open Division Cup #2
The ridiculous Brightwing escape from Miasma eSports that evolved into multiple dead enemy heroes 
2. The Ragnaros bait to end all baits
UTA defends against a core attempt and Miasma has to retreat. Ragnaros finds himself facing certain doom, but doesn't go down without a fight.
3. This back and forth team fight that is impossible to call
This sudden team fight keeps you guessing. Just when you think a hero is going to die, they survive. Just when you think one team is about to snowball, the other makes a play to gain back momentum. Incredibly clean play.
4. The insane Metamorphasis to close the game
How does Illidan survive in this clip? A perfect showcase of the inherent synergy between Metamorphosis Illidan and burst healers.
This is wonderful Varian play that shows how to get the most out of his tankiness and unique ability to turn a supposed 'free kill" into a disaster for the opponent. Check out the Charge to dodge the Power Slide!
6. The overextension that decided the game.
This was the moment where momentum permanently shifted to UTA and is a great lesson to learn. Just because you get a kill, doesn't mean you can push without fear. Which leads to the next lesson- just because you lose a hero, doesn't mean you can't still win the team fight.
7. The reason Kure has both #1 and #2 GM spots on the NA ladder.
If there is one thing grinding Hero League teaches you is how to pilot Li-Ming and capitalize on rests. Kure goes mops up the enemy team and almost kills off a fleeing Lt.Morales with a blind Magic Missle.


Link to Day 2 of HGC Open Division Cup #2
The individual match VoDs (and subsequent Grand Finals between UTA and Imported Support) can be found on Arcane8's YouTube page. For the full rankings of each team so far, click here.
Registration third NA Cup and the second EU Cup are now open.