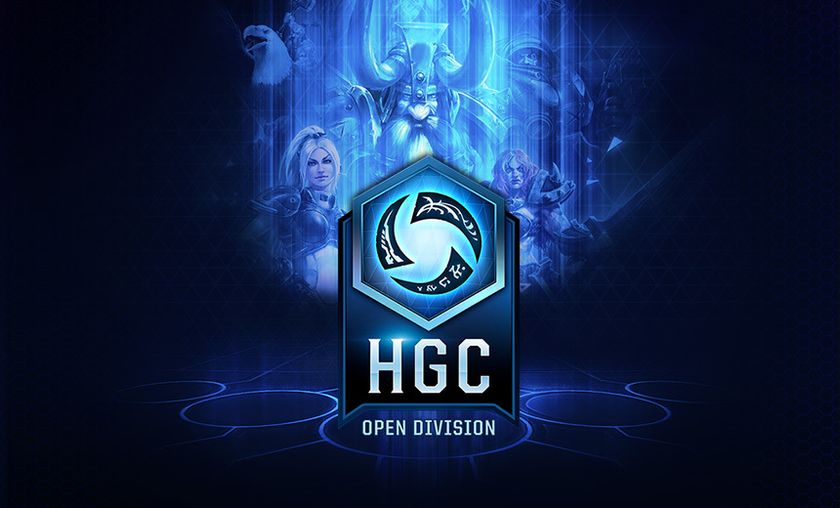 The First North American Open Division Cup Closes as UT-A Finishes on Top
Last week was Europe and this week it was North America's turn to come out and show what their amateur teams are made of in the first North American Open Division Cup.
While many former pro players formed teams for the Cup, a lot of well known amateur teams showed out as well, set to prove that they might just have what it takes to advance to the Heroes Premier League in the Crucible in May.
Early in the brackets one of the main teams to look out for was Vox and the Busted Bullets with notable names like Daihuu,  Zoos, nightmare, darkchimaera, and  Shot. The hype was killed, though, as they were taken out in their first match against Miasma eSports 2-0, who ended up going all the way placing fourth place.
Imported Support returned to competition, and were one of the few teams to go to a game three in the first stage versus NICE!. Their play seemed fairly strong until they faced the former Gust or Bust team, Even in Death in the round of 16. EiD, with familiar names like Batterry, HaoNguyen and FrozenX, rolled all the way to the semifinals, placing third.
Unlike their semifinal opponents, UT-A fought all the way completely undefeated, until they faced Even in Death. UT-A is yet another team with recognizable names from the Heroes of the Dorm and professional scene. The path for them was a fairly easy one until they reached that semi-final match against EiD. You could see how the talent was so equal in these teams when it was 12 minutes into game one, both at level 16, and not one fort was taken down. After three games, UT-A came on top, advancing to the finals whereas EiD moved to the third place match.
Miasma convincingly fought their way to their semifinal position, along with LFM esports. This was another rare series that actually went to a third game as competition on both sides were practically equal. Game two was one of the most interesting, as Miasma chose to take The Lost Viking on Infernal Shrines. The choice didn't work out as they had hoped as they fell on experience and weren't able to capitalize on team fights. Miasma looked so strong on day one, but couldn't hold on against LFM as they moved to the finals.
The finals were just as equally contested as it went to three games. UT-A attempted the first Zul'Jin pick which seemed to work for them as they were favored coming out of game one. Tieing it up after game two, LFM was looking for a strong comeback, but wasn't able to fight off as UT-A took first place in the first North American Open Division Cup.
Not bad for 1 week of practice. Lots of work still needed though. Still super sloppy on dps. - @Yuujers
The North American Premier League meta has obviously trickled down. Tychus was 1-12 in the North American Premier League last weekend, but it looks like the amateur teams feel otherwise as his win rate was drastically higher throughout this first Cup. Pairing him with ETC was also heavily contested as the two were almost synonymous in each game they were played. We also saw a lot of Zarya being picked, but never as a solo tank. 
UT-A finishes the first North American Open Division Cup with $600 in prize money and currently stands at the top of the leaderboard with 120 points!
Remember, this is only the first cup and any team has the chance to climb up as they rack up points throughout the season!
Think that your team has what it takes? Come back here on January 23rd to register your team for the second North American Open Division Cup!
Are you in Europe? Well you're in luck! Registration for the second North American Open Division Cup is now open. Sign your team up here.
Follow us on Twitter @GosuGamersHotS for more Heroes of the Storm news and coverage from around the world.