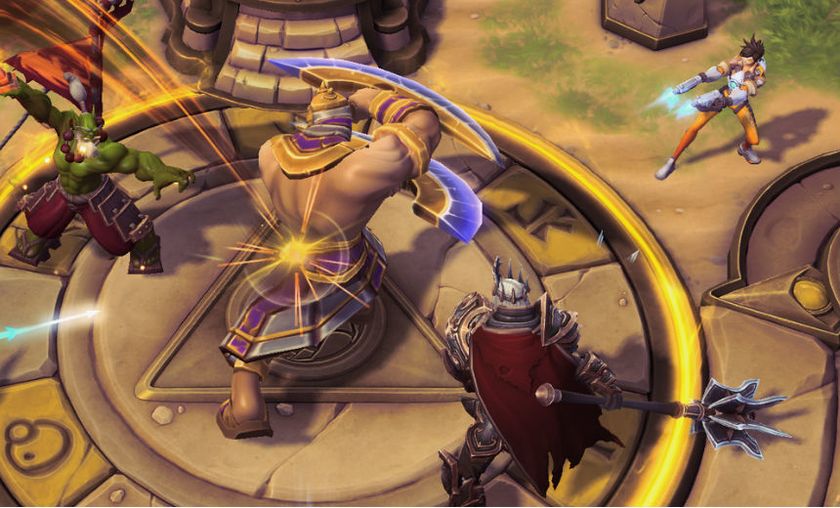 HGC 2017 Battleground Pool and Map Selection Rules Announced
Blackheart's Bay, Garden of Terror and Haunted Mines won't see play at least until the Mid-Season Brawl. Plus, Blizzard finalizes the rules for battleground selection.
Battleground Pool
Blizzard has decided on a 9 map pool for competitive play. For the upcoming phase of HGC 2017, the maps listed below will be the battleground pool. However, this map pool could change after the Mid-Season Brawl as maps may be rotated in or out of the pool.
 
Battlefield of Eternity
Braxis Holdout
Cursed Hollow
Dragon Shire
Infernal Shrines
Sky Temple
Tomb of the Spider Queen
Towers of Doom
Warhead Junction

The exclusion of Blackheart's Bay, Garden of Terror and Haunted Mines come as no surprise. Both Blackheart's Bay and Garden of Terror see very little competitive play, while Haunted Mines was recently reintroduced to hero league after being removed last year. Blizzard may still be looking to make some further adjustments and improvements to the map before rotating it into competitive play.
Battleground Selection Process
Before the match begins, one team will be elected ahead of time to go first in the banning process. After both teams have banned one map, the team that received the first ban will be able to choose the first battleground of the match, while the other team will receive first pick/ban in the draft. After each game, the loser will get the choice to either pick the next battleground or get first pick/ban in the draft.
Stay tuned for more information - HGC 2017 begins on January 20! Follow the action on the BlizzHeroes twitch channel.
Follow us on Twitter @GosuGamersHotS and on Facebook for more competitive Heroes of the Storm news and coverage from around the world.