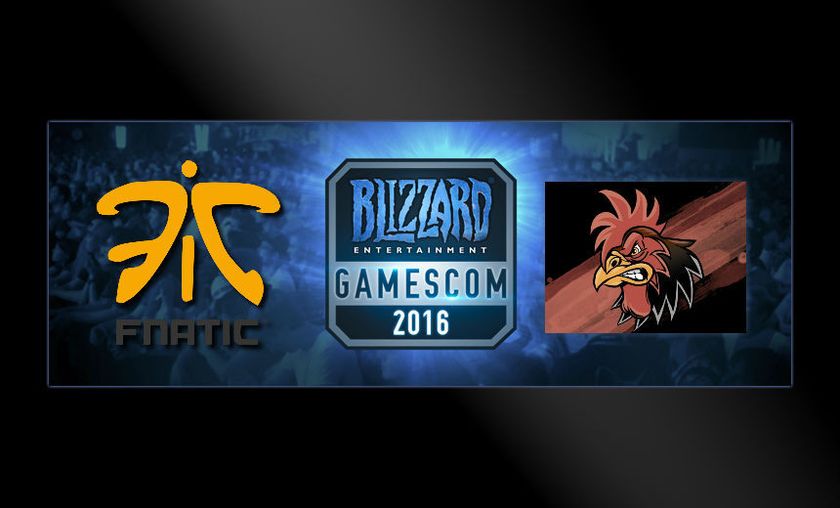 Fnatic and Crowing Chickens qualify for Gamescom

European Powerhouses Dignitas and MyInsanity already had invites to the European Fall Regional. Would the other two semi-finalists of the Summer regional Team Liquid and Fnatic join them or would there be an upset in the first qualifier?
European Royalty Fnatic and Team Liquid
Going into the first qualifier both Team Liquid and Fnatic were seen as the favourites and seeded as such, so they could not play against each other. Both teams made the semi-finals of Valencia and thus could reasonably expect to qualify for the next regional. Fnatic especially seemed strong at Valencia, beating Dignitas in the group stage and then running them close in a very tight final.
Fnatic Royalty still reign
Fnatic seemed really good in this qualifier, though not perfect. They dropped a match against the relatively unknown To Be Determined and their series against ePunks was not a formality. Whilst EPunks put up a good fight Fnatic qualified with a decisive 2-0.
A king is dead
In hindsight it should not have been a big surprise that Team Liquid failed to qualify. Last European regional they also did not qualify in the first qualifier. Team Liquid did not seem on top of their game and after a few misplays went out 2-0. Could there be a problem with Team Liquid?
A new prince arises
As in the last qualifier the Crowing Chickens beat Team Liquid 2-0 and qualified. With hindsight this result whilst not expected should not have been much of a surprise either. Crowing Chickens qualified in the first qualifier last regional. Additionally, they benefitted from the disbanding of teh89 picking up Zarmony and GrandPkt both solid players, princes of the scene.
Looking ahead- will Team Liquid regain their throne?
Team Liquid should have a good shot to qualifying assuming seeding does not put them in the same half as the dangerous ePunks. Though it's not guaranteed as there are other dangerous teams that will play in in the qualifier. To Be Determined in particular looked like a threat, but they are not the only pitfall in the way of seeing Team Liquid at Gamescom. Tune in on the 27th July to see which two teams qualify and potentially be crowned Gamescom champions.