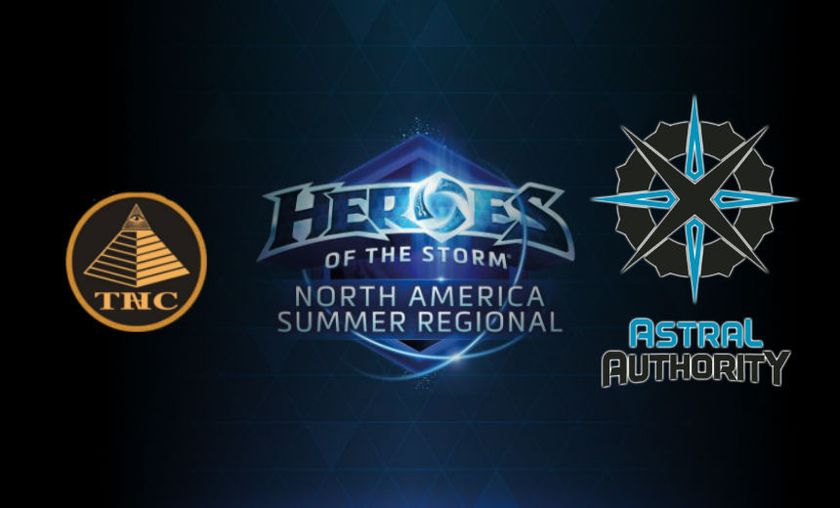 Major upsets in third Burbank qualifier
The third qualifier for the second NA Summer Regional is complete and two more teams have qualified, upsetting some historically very good teams.
Astral Authority and TNC became the fifth and sixth teams to qualify for the second NA Regional in Burbank, CA and upset some major teams along the way.
TNC came out very strong on Sunday and didn't drop a single game throughout the qualifier. They even beat Cloud9 2-0 to qualify for the main event in LA. They've been looking strong, but beating Cloud9 2-0 gives them a major boost in momentum going into the regional. 
Cloud9 represented NA in the Spring Global Championship, but has had trouble getting their momentum back for the Summer Global Championship. They're need to bring everything they have to the final qualifier if they want to even have a chance at going to the Global Championship.
In the other bracket, Astral Authority took a commanding lead throughout the day and only dropped one game. In the final series they upset Tempo Storm 2-0 to also qualify for Burbank.
North American teams will have one more chance to qualify for the Burbank regional in the final qualifier on May 22 where two final teams will qualify for the regional. The main event takes place on June 4-5 at the ESL Studios in Burbank, California where a prize pool of $100,000 is on the line. More importantly, the winning team from the second qualifier will represent NA alongside Naventic at DreamHack Summer in Sweden.
Follow us on Twitter @GosuGamersHotS for more competitive Heroes of the Storm news and coverage.