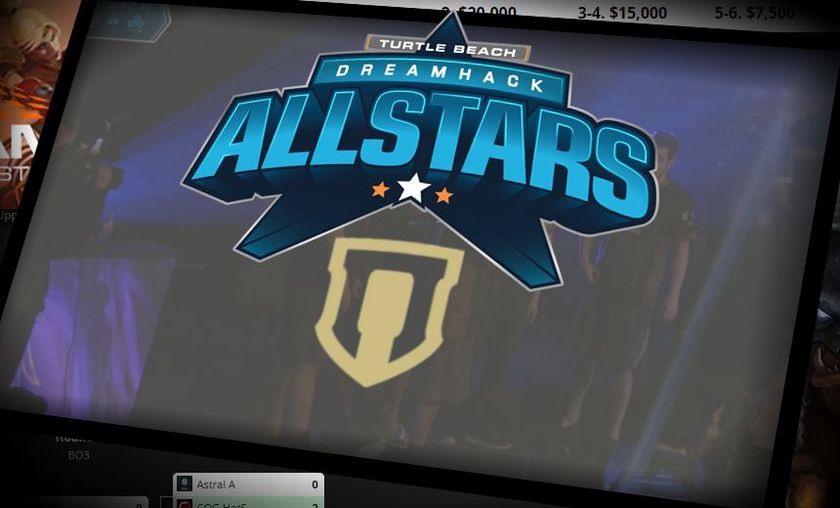 Just as planned: Naventic wins NA Summer Regional
After an exciting weekend of games at DreamHack: Austin, Naventic has come out on top as the first American team to qualify for the Summer Global Championship.
The best teams in North America gathered in Austin, Texas this weekend to compete in the first NA Rgional in the Summer Global Circuit. Naventic beat out all of the competition to win $25,000 and will also be competing with the best in the world at the Summer Global Championship in Sweden on June 18-20.
Cloud9 and Gale Force eSports came out on top of the group stage moving into the playoffs. Naventic, who had been the team to beat going into this tournament, won the Group A losers bracket and beat GFE 2-0 in the first round of the playoffs. Cloud9 stomped COGnitive 2-0, sending them to face their old rivals and decide the first NA representative at DreamHack Summer.
Round 1 - Best of 3
Round 2 - Best of 5
It was a very close best of five series that was back and forth the entire time, which can be expected considering the two are among the best in NA. Naventic won the first game, but Cloud9 came back with two really good games to make the series 2-1. In game four though, Naventic absolutely dominated Cloud9 19 kills to 1 and tied up the series. There wasn't even a contest in game five as Naventic crushed Cloud9 in only 15 minutes, securing themselves a spot in Sweden.
As a fun fact, iDream ended up with a 100% winrate on Rexxar throughout the tournament and was able to get Naventic to ban him out in the first game of the grand finale.
North American teams will have one more chance to qualify for the second NA Regional in Los Angeles on June 4-5. There are still four spots open for this event that will be filled through two qualifiers in the coming weeks.
Follow us on Twitter @GosugamersHotS for more Heroes of the Storm esports news.