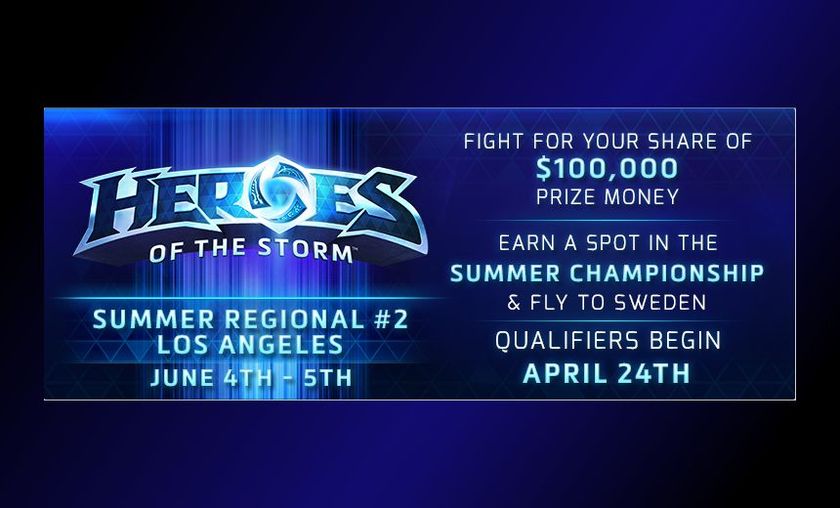 Naventic and COGnitive nab first two spots for second Summer Regional

Naventic top team NA? What's going on with Cloud9? And who won the HOTD Rematch?
29 teams competed in the 1st Qualifier for the 2nd Summer Regional in Burbank with Naventic and COGnitive Gaming claiming the first two spots. Naventic solidified itself as the top in NA with convincing wins and solid play calling while COGnitive Gaming showed improvement from the last qualifiers with wins over the new Panda Global and Tempo Storm.  
Cloud9; Just pacing themselves or should they be worried?
In the last qualifiers Cloud9 lost to Tempo Storm and Gale Force eSports and finally secured for themselves a spot at DreamHack by beating Vape Nation in the third qualifier. In the first qualifier this time around Cloud9 made it to the semi finals but lost 2-0 to Naventic. The team is now 10-8 against pro teams since Korea.
HOTD Rematch
It wasn't too long ago that Michael "michaeludall" Udall and Stephen "akaface" Anderson from ASU emerged victorious over Eugene "Yuuj" Tseng and Richard "Kladeous" Tran from UT Arlington in the Heroes of the Dorm Finals. Well in the aftermath of 'Rosterpocalypse', these players find themselves pitted against each other again in the qualifiers for the Second Summer Regional with the players from ASU, now on Gale Force eSports, and the players from UT-Arlington, now on the new Panda Global, and this time, Yuuj and Kladeous got revenge by beating Gale Force eSports 2-1. 
What's next?
There are six spots remaining for the second Summer Regional being held June 4th in Burbank, California. Cloud 9, Tempo Storm, and others will have their next opportunity to qualify May 1st.
Catch up on any matches you may have missed at these streams:
SolidJakeGG   Gillyweed   ShaneGoocherGaming   JHow4444
Follow us on Twitter @GosugamersHotS for more Heroes of the Storm esports news.