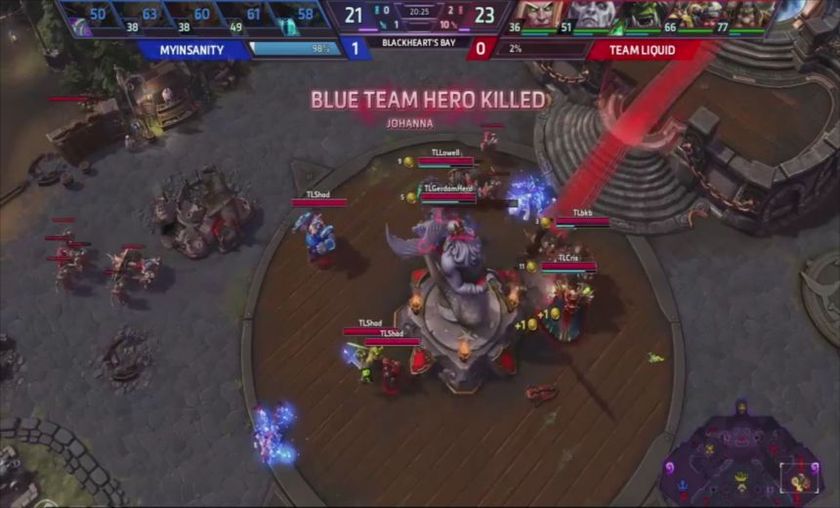 Top games from European Summer Regional first day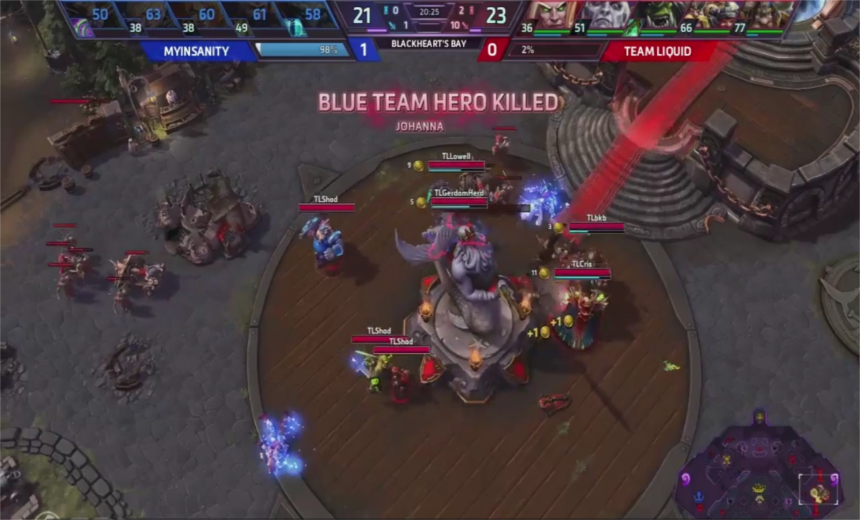 There were some very close matches on the first day of the EU Summer Regional, and here are some of the best moments.
First European Summer Regional Coverage Hub
Group A of the EU Summer Regional was played today in Leicester, UK where teams were fighting for a shot at the playoffs with a prize pool of $100,000 on the line. Team Liquid and mYinsanity ultimately came out on top and are moving on to the playoff rounds being played Sunday, but they didn't win easily. Here are some of the top games and moments from the day.
---
Series: 

Team Liquid vs. Silenced Monkeys Game Two
In the first series of the day Team Liquid was up one game over Silenced Monkeys. After what seems like a failed Mosh Pit from BKB a well-timed powerslide secures three kills on the side of TL, ultimately ending the game.
Series:

 Team Liquid vs. mYinsanity Game Two
Team Liquid was down 0-1 to mYinsanity and the second game was almost the determining factor for mYinsanity. Almost. TL was one turn in away from GG when, as a Hail Mary, mYinsanity decided to rush core and look how that turned out:
Series: 

Casual Logic Gaming vs. Silenced Monkeys Game One
Casual Logic Gaming had taken two keeps and just needed a solid advantage to end the game. Falstad on the side of Silenced Monkeys visits juke city to trie to hold on to the game, but it wasn't enough to stop Casual Logic Gaming from taking game one.
Series: 

Casual Logic Gaming vs. Silenced Monkeys Game Two
Game two of the series was very intense and both teams showed a lot of skill. Silenced Monkeys was able to pull out a win and take it to game three with Casual Logic Gaming, who wouldn't go down without a fight.
Series: 

Casual Logic Gaming vs. Silenced Monkeys Game Three
Game three of the series, played on Dragon Shire, was just as intense as the first two. It was very back and forth, but Silenced Monkeys began to get greedy and it cost them when Casual Gaming was able to secure a Dragon Knight and win the series.
Series: 

Team Liquid vs. Casual Logic Gaming 
While this final play isn't necessarily a game winner, it was easily one of the best of the day. The Lost Vikings saw a fair amount of play today, specifically with Team Liquid. Shad showed just how powerful they are with their latest ability: body blocking.
---
Day two of the EU Summer Regional starts on Saturday morning where Group B will be played out and teams are fighting for a spot in the top two. Then, on Sunday the top four teams from the group stages will clash in the playoffs for a shot at $100,000 and more importantly to clench a spot at the Summer Global Championship in Sweden in June.
Follow us on Twitter @GosugamersHotS for more Heroes of the Storm esports news.