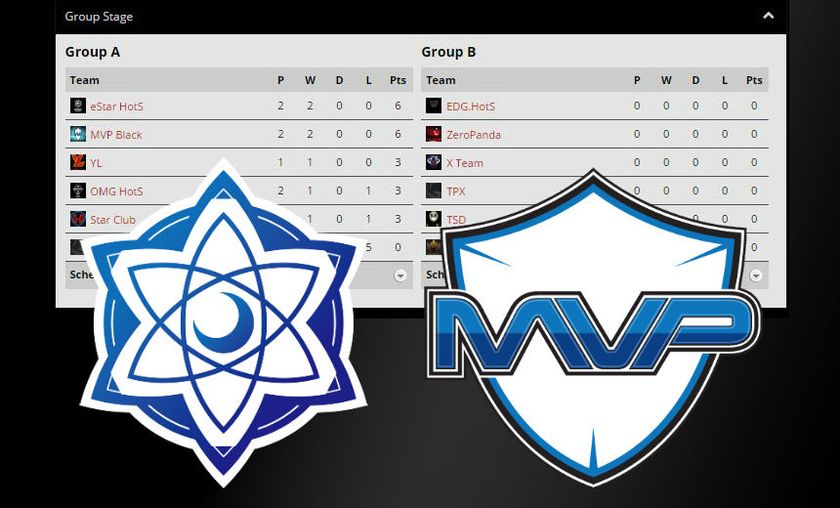 Everything going as planned: eStar and MVP Black in control of group A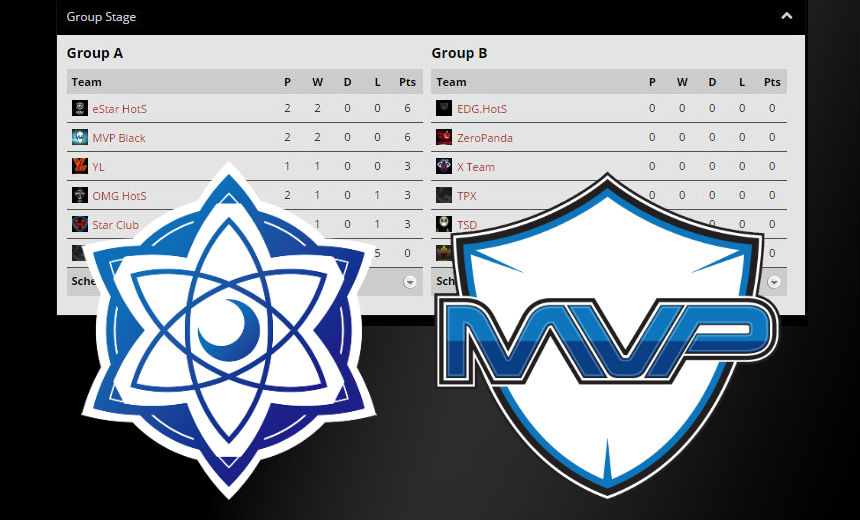 The  2016 Spring Gold series has just begun and group A is already in the grips of the two favorites, eStar and MVP Black.
Coverage hub
The China gold series started this week and the list of participating teams is bulging with quality. The who's who of Chinese teams are all competing, and leading the way is eStar. Also in the mix (seemingly out of place) is the Korean master team, MVP BLack, still running hot with an undefeated win streak of 23 wins in a row. eStar and MVP Black are the clear favorites in Group A and the first day of matches only cemented this belief.
Team
M
W
D
L
P

5
5
0
0
15

5
4
0
1
12

5
3
0
2
9

5
2
0
3
6

5
1
0
4
3

5
0
0
5
0
Matches and results
MVP Black easily defeated their first opponent, Oh My God, and won their second match automatically due to BayWayStars concession of all matches due to disqualification. It's hard to say that MVP Black would have lost anyway, so this concession probably just saved everyone some time. 

Take note of MVP Black's Rich once again playing a masterful Kerrigan. The last time we saw this strategy was against the NA team Naventic during the Spring Championships and it taught us all that the meta still has much exploration left in it. Kerrigan seems to be a favorite of MVP Black and any teams looking to topple our Korean overlords should expect her.

Bans
* This player was a stand-in for this match
Meanwhile, eStar was just as dominant in their matches, defeating Star Club and also gaining a free win due to BayWayStar's concession. A noteworthy draft by eStar included a terribly effective Illidan composition supported by Tassadar and Brightwing. Tyrael provides more shields, move speed, and invulnerability for Illidan while Greymane helps secure takedowns. It's truly remarkable draft and one that western teams should look to understand
Bans
* This player was a stand-in for this match
The gold series group stage action continues throughout the month of April, and we will be here to cover it all.
Live Stream Links
Follow us on Twitter @GosuGamersHotS for more Heroes of the Storm news and coverage from around the world.