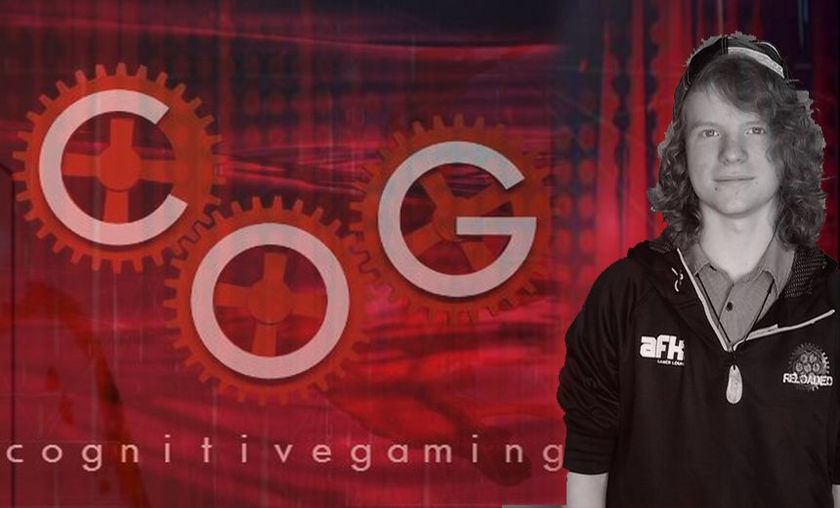 UDPATED: Glaurung and Hospital leave COGnitive, become free agents
Glaurung announced on twitter today that he has left COGnitive and will now be a free agent. A statement from the team manager confirms his depature along with the depature of Hospital.
Glaurung been a member of COGnitive since June and was previously a player for Tempo Storm (which coincidentally now has some positions available).

Team manager Dylux released a statement that reads in part, "After much deliberation, we are parting ways with both Mike & Joey. They are and were both great teammates and friends to me and I will miss them".
COG just returned from China where they were the sole North American team competing in
World Cyber Arena
. Unfortunately they were knocked out in the group stages, and returned to America empty handed.
COGnitive next competes in the crowd-funded Heroes Rising tournament in January.
"As with many other teams currently, we will be fielding our new roster for the first time at the Heroes Rising LAN event." says Dylux.
There are a TON of teams that have positions at the moment. If Glaurung and Hospital are serious about continuing their professional Heroes of the Storm career I doubt they'll have a hard time finding a new home.
There's also the questions whether or not COGnitive will stay as "COGnitive". 
"While we have not yet re-signed officially with COGnitive, we have reache and agreement with the ownership to retain us. We had no idea what the new ownership coming in would bring to the table but we were pleasantly surprised to heir their plans. As it turnes out both my team and the organization as a whole will be an entirely different animal next year and we are all very excited for the future."
It's getting to be the end of a very competitive Heroes of the Storm year. The player and team merry-go-round continues. We'll keep you updated on any and all roster changes here!
Follow us on Twitter @GosuGamersHotS for more Heroes of the Storm Esports news.