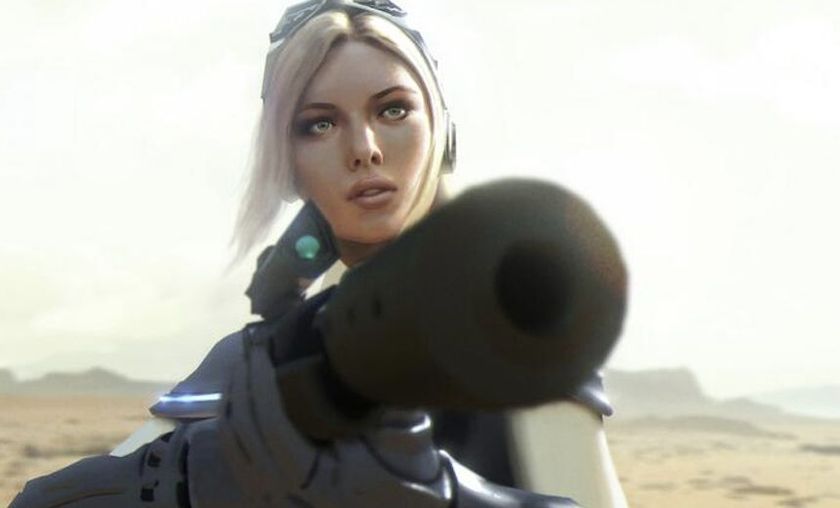 Gamers2, Nihilum, and Team ALTERNATE Fancy talk Enter the Storm finals: "expect aggressive moves"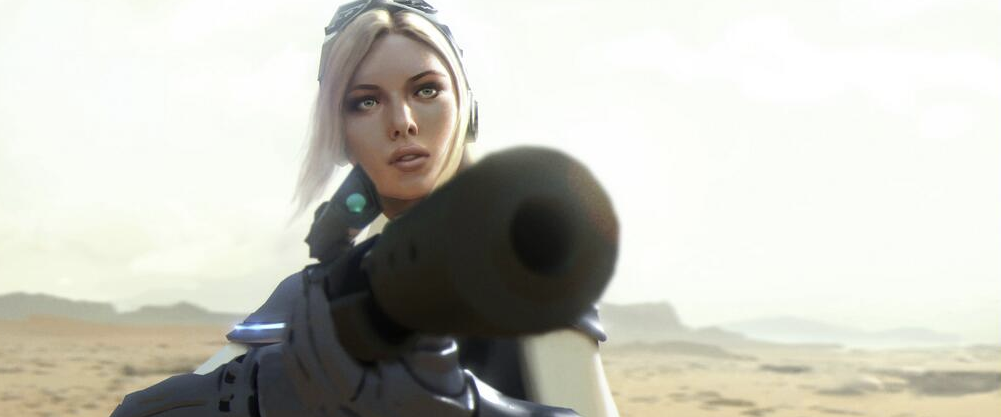 Official Enter the Storm site - Cup #2 Coverage hub - Team Liquid, ASH, Fnatic interviews 
The largest open EU tournament is just days away and nearly every team I have tried to contact has been in the middle of training, scrim sessions, or some sort of preparation. I managed to steal a few moments of time from several of the competing EU teams and will release the interviews in groups, as to avoid a massive text overload. Some teams could only spare one player, while others felt the chat was a needed break from their strenuous preparation. Overall, the feeling I got from these teams are optimistic, but also cautious due to the massive elephant in the room; Team Liquid. They appear the favorite to win and, for teams that are still on the rise, represent a massive roadblock.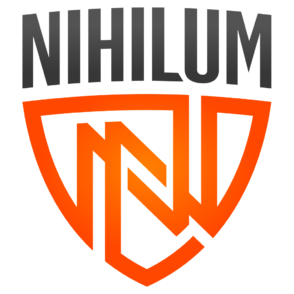 Featuring
Alexander 'AlexTheProG' Grumpstrup - Melee Assassin/Flex (Team Captain)?
Jascha 'TazzDingo' T - Assassin 
Oliver 'Vonethil Lager  - Support 
How did Nihilum experience qualifying for Enter the Storm Cup #2?
TazzDingo: For us it was quite a struggle to qualify, so it's been quite a ride. We have had roster problems and we didn't play our best in one of the qualifiers (which should of been easy) but in the end we finally made it. It's nice and we are looking forward to the playoffs.
How many times did you attempt to qualify?
TazzDingo: 3 or 4 times? 
AlexTheProG: I think 4. Yes 4.
What was the biggest lesson you learned?
TazzDingo: The biggest lesson we learned was to not underestimate your opponent. The third time we lost against a team we should never lose against, to be honest. We left haunted mines open (which is a very cheesy map) and that was our biggest mistake. We got arrogant. The rest of the games were very close especially against Dignitas. It was a bit sad that we didn't have a final when we qualified because DoYourBest dropped out. But that's Heroes. 
What teams are you looking out for?
AlexTheProG: I personally fear but want to play them at the same time, Team Liquid. They are simply the best team in the world by far and they win everything. I'd really like to play against them but still, it will be a very hard match.
Why type of style do you bring to your matches?
AlexTheProG: Endless Agression. We are a very aggressive team and we are the only team that plays Kerrigan on a regular basis. We like very divey comps that overun our opponents.
Vonethil: Yeah. We like to play one Melee assassin, even sometimes a triple front line. Like two tanks and Kerrigan is ideal.
AlexTheProG: Our shotcaller, Stalk, is very aggressive.
Do you think your aggressive play will do well during ETS Cup #2?
AlexTheProg: I am the Kerrigan player, and the think what counters her most is a team that never makes mistakes. The way Kerrigan succeeds is my when opponents are playing bad. If I catch someone offguard, they will simply die. Against teams like Team Liquid, or players that don't make mistakes, we will have to adapt.
Vonethil: Yeah Kerrigan preys on enemy mistakes. The more mistakes they do, the more we snowball.
Any rivals you want to beat?
TazzDingo; Our biggest rival is
Dignitas
. We met them five times in tournaments and haven't beat them so far. They are kinda our kryptonite. They don't take risks and they play very clean. They wait for us to make mistakes because we try to force them into our aggressive playstyle. When it doesn't work, we get punished. They are very good at this.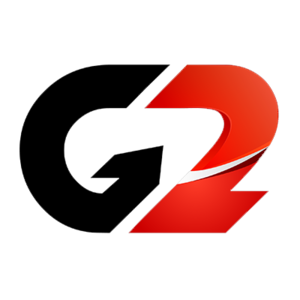 Featuring
Piotr 'Nicker' Muzolf - Ranged Assassin / Specialist
How Did ETS qualifiers go for Gamers2?
We were qualified after being Top 2 in ETS #1, so qualifiers for ETS#2 were really quick for us! :D
What thoughts do you have going into the playoffs?
We are struggling with some gameplay problems at the moment so we are mainly focused on fixing them. We hope we will be able to do that before the ETS#2 Playoffs.
Any teams you are looking to beat. Known rivals?
Our biggest rival always was Team Liquid. It's a team that always beats us and we have to finally beat them! The rest of our opponents are easily in our reach. 
What dominant strategies do you expect to see during ETS?
These days a very popular strategy contains a lot of frontliners, including usually at least two tanks. I think it will be the most common strat. 
What is your approach to winning the whole thing?
Enter The Storm #2 is quite a big tournament with a huge prize, so it's really important for us to do a good job here. We are aiming for at least Top 2 here, with big hopes on achieving top place. 
What will you do with the $3000 dollars plus X5 alienware X51's if you win?
I prefer to focus on playing and winning, rather than spending things I don't have.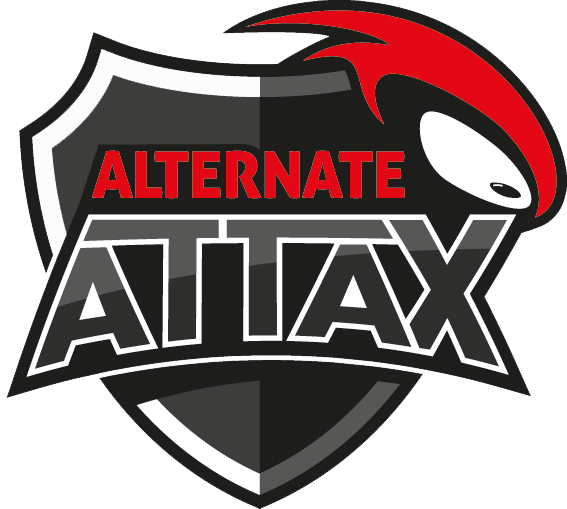 Featuring
Pawel "Devizz" Pernak - Assassin
Markus "Blumbi" Hanke - Warrior
Andreas "Happythermia" Svensson - Support
How did the ETS qualifiers go for Fancy? Any particular challenges?
Blumbi: We had a pretty flawless run in our first and only ETS qualifier, which was probably also the case due to a lack of real "top teams" in that qualifier. Not placing first would have been a huge disappointment for us and we were quite confident. Despite some disconnect/DDOS issues for some of our players and a pretty close semi-final against "Do your best", in which we nearly managed to throw the game, we had a pretty flawless performance that day. We are looking to keep that up and prove ourselves in the finals.
Devizz: The first qualifier we played in, we won, so I'd say they went pretty well for us. We were very confident going into the qualifier and didn't expect much opposition, but we were yet to find out how many surprises the day had in store for us. We had some serious disconnect issues and had to play with two subs at some point. There was also one game that we should have utterly dominated, but instead almost ended up throwing. But yeah, other than that one specific game we performed pretty solid and had a huge lead over other teams.
What thoughts do you have going into the playoffs / What is your approach to winning the whole thing?
Devizz: If you look at our team's performance, we basically became the top 5 EU team after playing together for two weeks, defined the meta game last patch and took maps from some really good teams such as Liquid. Then came the Kael'thas patch and also our move to the gaming house after finding a sponsor. We had to sort out a lot of stuff in real life and didn't have that much time to practice. Due to our game time being limited, we didn't really adapt to the patch that well. 
Blumbi: Luckily we finally found a play style that fits us pretty well in the current meta and we think we have a really good shot at winning the playoffs. As most of the top European teams participate in the tournament there will be lots of top matches to look out for and I think it will be an awesome event.
Happythermia: Andreas "Happythermia" Svensson:  There are a lot of good teams for sure, so I think there will be some amazing games. Looking forward to it. I think we can at least give a good fight, don't want to get into it all too cocky though.
Any teams you are looking to beat. Known rivals?
Devizz: Not sure about rivals, EU competitive scene consists mostly of really cool people. Team Liquid is a team that I have huge respect for and I think that their team play is really top notch. These guys have been around for a really long time, we're like infants in comparison. :) We also faced them in the very first tournament that we played in and lost 2:1. The last game was in our favor though, we just threw at the end. We were so pumped that we almost managed to beat top 1 team in the world after playing for 1 week. Recently we faced them in the Hitbox EU Championship and unfortunately lost 2:0 but the games were close. So yeah, we really want to beat them and we will do our best to do so.  
Blumbi: We basically want to and can beat any team. Anyway, I think Team Dignitas could be called somewhat of a "rival" considering the amount of games we played against each other in tournaments. At least they are a well-known opponent as we always end up in the same bracket for some reason. Anyway, I think most of their players are really cool guys and I consider them a very strong team, especially in this patch. Good luck to them in the tournament!
What dominant strategies do you expect to see during ETS?
Happythermia: I was excited to see some new and surprising comps with Johanna, but I'm not sure if she will be available. It's most likely gonna be comps with Kael'thas with a lot of peel and sustain to safely poke down the enemy team, which becomes pretty ridiculous once you hit 16.
The other most dominating comp will probably be hard engage comps. With either a lot of wombo follow up, or double-tripple fronline with alot of cc and sustained team fighting in the enemy face.

Devizz: If you compare the current EU meta to the one before the patch, it is so much more flexible and undefined. Some teams favor double or even triple frontline while others do very well with only one tank. For example, during the first day of the patch, Fnatic surprised everyone with their triple front line and while being the underdog won the tournament, taking maps from some really good teams. As for the most contested picks, I consider Kael'thas and Sylvanas to be the top tier assassin picks that will definitely be banned or picked very early. Tyrael, Anub and Muradin might also be picked up early if some teams will be planning on taking away strongest bruiser picks.

Blumbi:  I expect a lot of Kael´thas and a lot of early Zagara/Sylvanas bans/pickups this tournament. Also the double/triple frontlines are fairly popular this patch so I expect that to be a huge thing. In terms of team compositions you can basically play anything, but I don't see too many teams picking up the triple backline, which was so popular last patch, due to the high amount of hard engage- and hard cc-combos this patch.

What is your approach to winning the whole thing?

Blumbi: Of course I can't really talk about all the strats we worked out, but we have several combos prepared that work pretty well this patch. In the end it will probably be about playing out the game correctly and snowballing out of an early game lead. I think we currently have some of the mechanically strongest laners in our team and we will try to use this advantage to our best. You can expect some really aggressive moves and we worked a lot on our team fighting. Overall we are very well prepared and will give our best to perform at the tournament.

Happythermia: Going in with the right mindset, tryhard as much as we can and most important, being prepared for our games in terms of drafting and studying opponents rotations etc

What will you do with the $3,000 dollars + the x5 Alienware X51 PC's if you win?

Blumbi: I didn't really think about that yet...I guess I could really need that Alienware as my current PC is kind of old and I can't really stream/play on high settings without having FPS issues. With the money I might buy a new phone as mine is 2 years old already and it's starting to get really slow and shut down randomly.

Devizz: I honestly don't know what I will do with the money if I win. Probably spend it all on pizza, kappa. 

Happythermia:  I haven't really made any plans for it, but I will probably give the computer to a close friend or my brother or just save it at home and for the money I think I will just save most of it for whenever I need it.
~

More interviews from more teams will be published soon. Enter the Storm Cup #2 is shaping up to be one of the largest displays of top EU Heroes talent. Be sure to watch on 5 June, 2015 14:00 CEST at Twitch.tv/khaldor
---