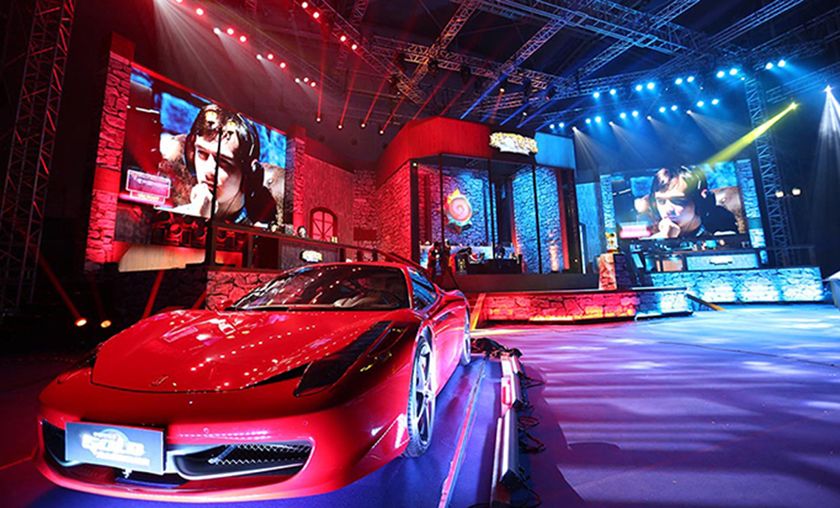 China takes another Ferrari in the fourth CN vs. EU

Photo: NetEase
An all-Chinese grand final made sure that the lavish prize stayed with the host nation.
The ten-day Hearthstone marathon called CN vs. EU Season 4 came to an end last night with the red flags triumphing. "XHope" and "Dogggg" were the last two standing after fitting CN vs. EU semi-finals, securing the elimination of Stanislav "StanCifka" Cifka and world champion Pavel "Pavel" Beltukov, respectively. A swift 4-0 in the finals decided the tournament into XHope's favor.
This means that for second straight year, the Ferrari priced at about $200,000 will be driven by a Chinese player. Last year, Bohan "Lovelychook" Zhang broke the dark series of losses for China against Europe and drove off in the second most expensive first place prize after the World Championship title. XHope's victory also marks China's third challenge win over the West in a row, after the country also took the 2016 edition of CN vs. NA.
From the European side, Jon "Orange" Westberg and Sebastian "Xixo" Bentert also made it to the quarter final, but were eliminated by their fellow westerners. While he couldn't quite get to the Ferrari, Pavel finished a historic run in his career, clocking 15 victories in a row and breaking all GosuGamers ranking records at 1,471 before losing to Dogggg in the semi-finals.
The West will have a chance to retort after HCT Spring, as a new edition of CN vs. NA is in its planning stages.
Decklists from the playoffs will be available on GosuGamers later today.