Kolento rules day one of VGVN, Trump follows him into playoffs [decklists inside]

The Cloud 9 star and constructed innovator Aleksandr "Kolento" Malsh finished undefeated in Group B of VGVN #2. The Ukrainian will be joined by TSM's Jeffrey "Trump" Shih, who's steadily climbing the rankings, enjoying a successful tournament August.
The night started with a tense match between Kolento and now retired ex-Managrinder Realz. A five-game series, their clash was among the few back-and-forth ones and it set the stage for Kolento's dominant performance later into the evening.
After Realz was defeated, Kolento continued to take heads. Showcasing just why his Druid deck is #1 on the ladder, the Ukrainian 3-0'd both Trump and Xixo, without having to resort to his Shaman, Priest or Hunter.
Second in the group came the "Mayor of Value Town" Trump. After starting the evening with a defeat to Kolento, Trump recovered and snatched a hard-fought five game match against Realz, endangering his tournament life. A 3-1 victory over Xixo in the last match of the night sealed the deal for Trump and the Arena master comfortable advanced to the VGVN playoffs.
In addition to being guaranteed a top 4 finish at VGVN, Trump also enjoys a nice boost in his GosuRankings. Previously towards the bottom of the table due to unsatisfying results, the TSM recruit is now #36 in the global rankings, building upon his top 4 finish at HyperX Invitational and bronze placement from House of Cards.
Unfortunately for himself, VGVN #1 silver medalist Realz - who joined the Blizzard dev team just a day ago - couldn't deliver in his last tournament appearance. Despite playing some clutch series, the former ace of Managrind clocked a 0-3 score and was left fourth in Group B. One placement ahead of him but still outside the playoffs is ROOT's Xixo, the back-to-back champion of LHOpen. 
Kolento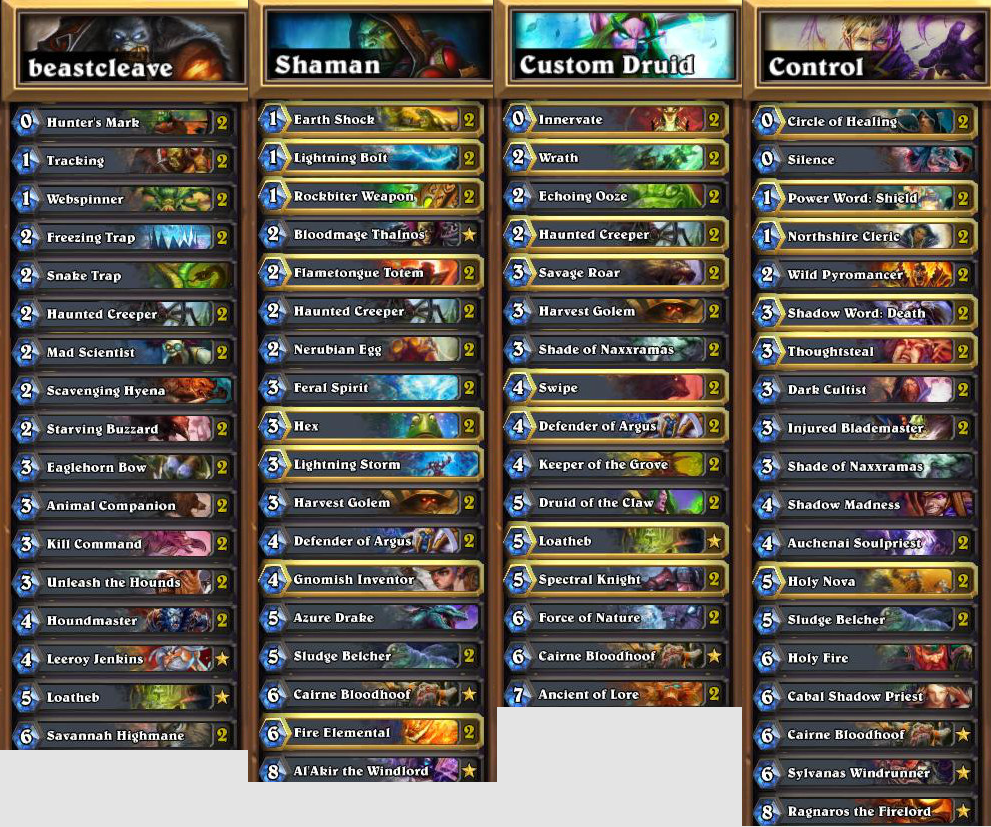 Trump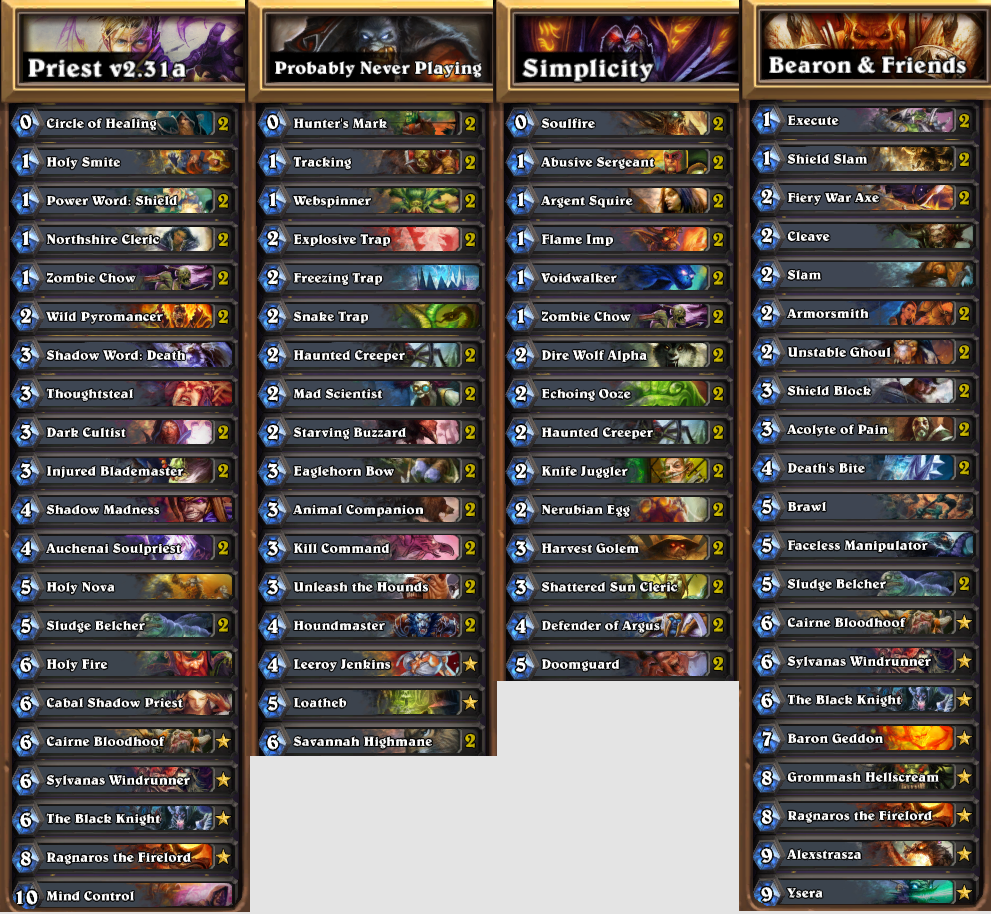 Xixo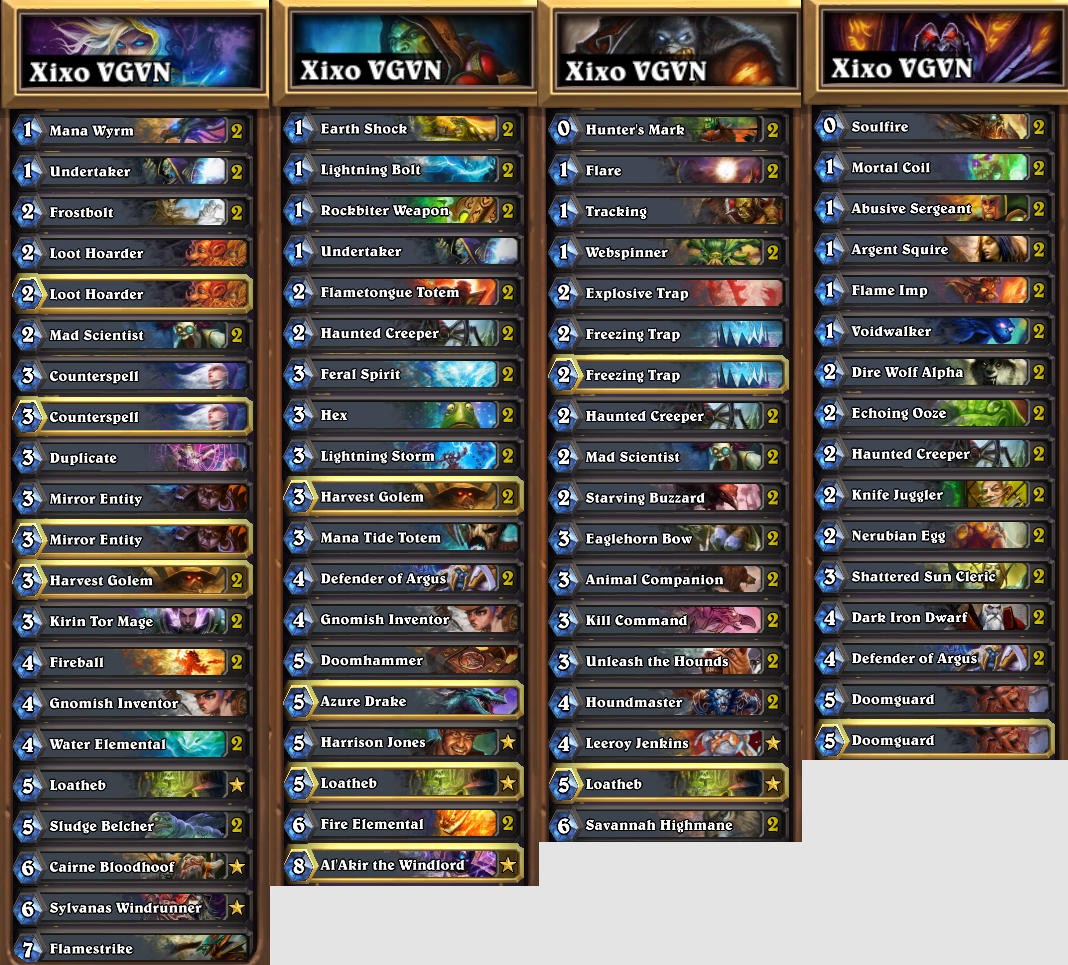 Realz