Savjz leaves Curse, transfer to be announced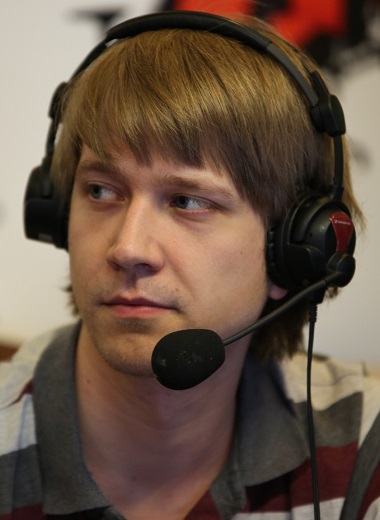 Janne "Savjz" Mikkonen announced via Twitter that he's amicably parted ways with Curse Gaming and told GosuGamers that his "new team is yet to be announced".
Savjz was signed by Curse as organization's first Hearthstone player back in early April this year. In an interview with GosuGamers following the transfer from his previous team DogeHouse (later picked up by Cloud 9), Savjz then stated that the move is about him stabilizing as a Hearthstone player and becoming Curse Gaming's captain was the logical step for him. 
Known for his mastery in constructed play, Savjz represented the black and orange well at OGN Invitational and Tavern Takeover 1 in May, taking first and second places, respectively. At the same time, however, the Finn struggled to find offline success as his two DreamHack appearances ended disappointingly - a round one elimination at DreamHack Bucharest and a 0-2 group stage ousting at the Summer event. Following the latter, Savjz disappeared from the competitive radar and returned only two days ago as an invite to the WEC European qualifiers where he continued his losing streak and was eliminated in the first round of the winners bracket.
Last night, Savjz tweeted that he'll no longer be representing Curse and that the "breakup was drama free and [he and the team] are still friends". Nothing's been said to indicate that Savjz's recent results have been the reason for the parting and rather it might be about the Finn leaving to explore new career options as he told GosuGamers that his new team is "yet to be announced".
This leaves a big question mark floating above Curse Gaming Hearthstone. Currently, the team consists of two players only - Alchemixt and Darkwonyx - as Andrew "Kitkatz" Vargaz also left the organization earlier this year. 
Team Curse line-up:
Alchemixt

Darkwonyx