Qualifiers for the $62,000 WEC begin tomorrow with Kolento, Ek0p, Rdu, Savjz and more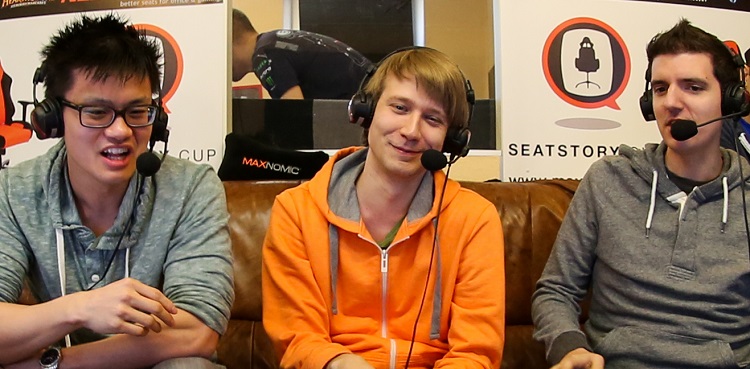 Savjz (center) will try to go back on a winning streak in his first tournament appearance since DreamHack Summer
After IEM Shenzhen and DreamHack Valencia last week, Hearthstone fans should get ready for more high-stakes competition. Starting this Friday, eight of the best European players will fight for a spot in the $62,000 WEC Hearthstone world cup in September.
Tournament qualifiers often run an open-style format to give everyone a fair chance but for the two western qualifiers, WEC have decided to go the invitational route. For the European and North American qualifiers, the newly-established brand have reached out to select players, inviting them to compete over two consecutive weekends.
According to Hearth2P representatives - the organization responsible for running the qualifiers - the sixteen players have been chosen after consulting the pro player population as well as the GosuRankings. The chosen will undergo a gruesome double elimination culling, scheduled for July 25-27 for Europe and August 1-3 for North America. The invited names are:
 

* Amaz falls under Asia georankings 
Yesterday, Hearth2P also revealed the brackets for the two tournaments. The EU matches are expected to start tomorrow at 18:00 CET while the North American ones will come next Friday at 23:00 CET. You can click on each pairing to get match information and place your GosuBets.
Upper Bracket
Round 2 - Best of 5
Round 3 - Best of 5
Lower Bracket
Final
Upper Bracket
Round 2 - Best of 5
Round 3 - Best of 5
Lower Bracket
Final