All decklists from Take's Hearthstone Invitational
All 32 decks from the resent TakeTV Hearthstone Invitational have been gathered in one place.
Eight players travelled to Krefeld, Germany this weekend for TakeTV's second Hearthstone tournament. After three days of competition, DogeHouse's Jan "Ek0p" Palys took the lion's share of the $3,000, leaving doge team-mate Gnimsh as second.
Below are all thirty two decks from all competitors. Happy netdecking.
Ek0p's decks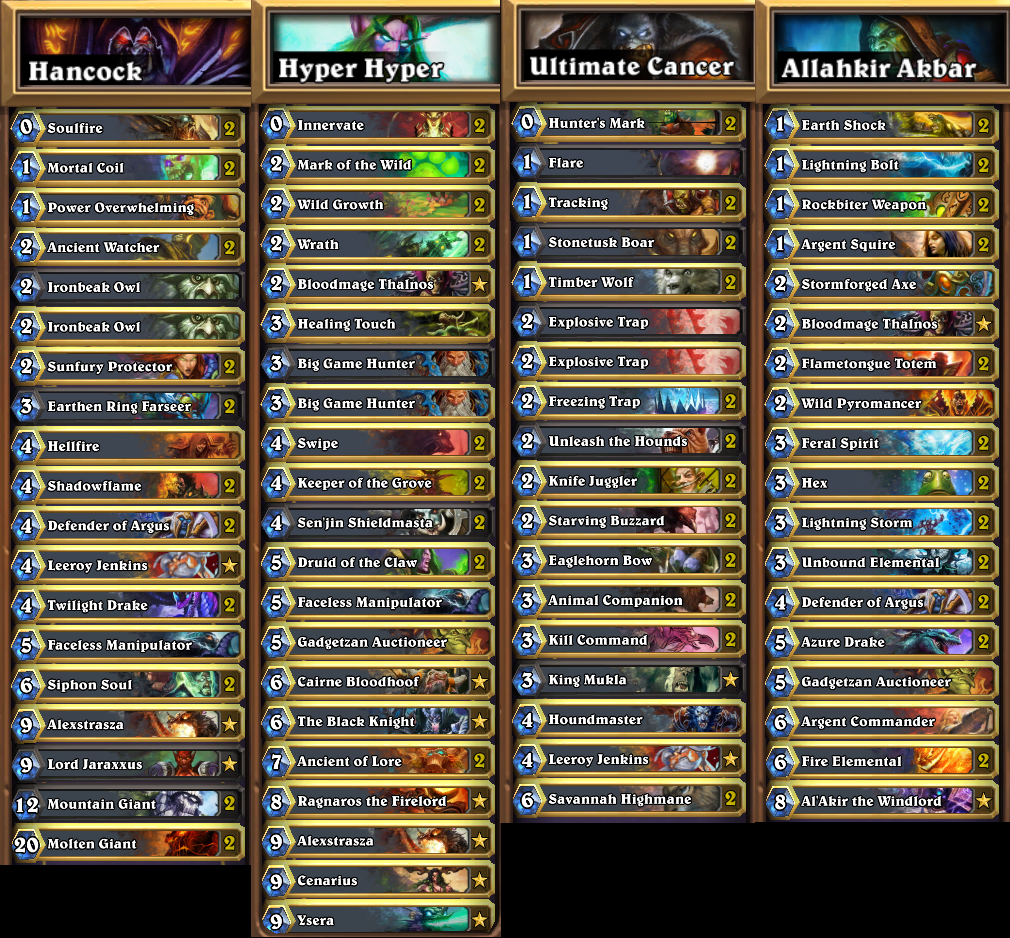 Gnimsh's decks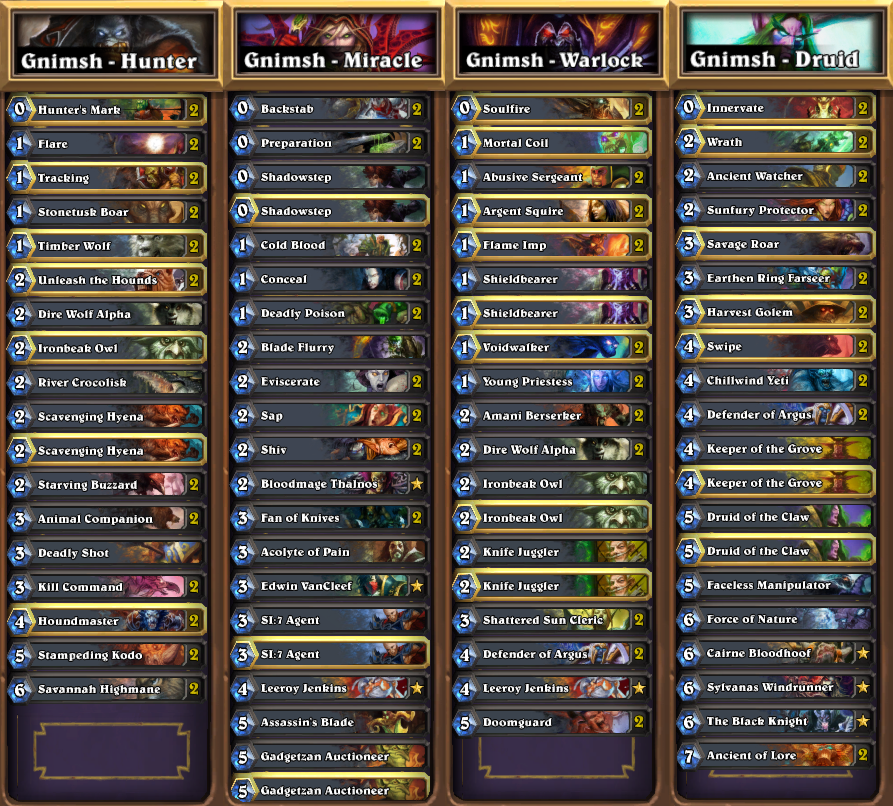 Vortex's decks