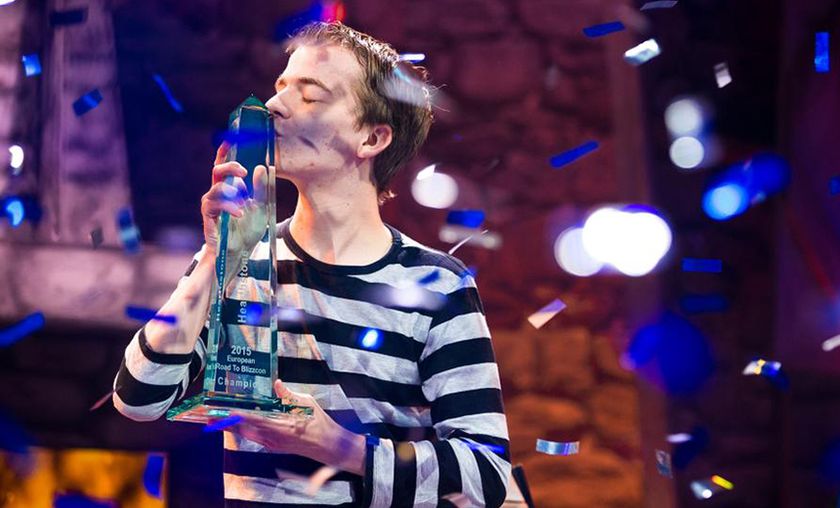 Who are the best players and teams in Hearthstone after the regional championships?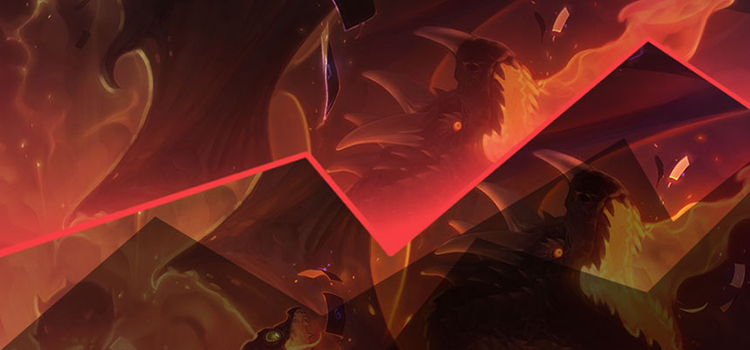 What are the GosuRankings?
The GosuRankings is the most extensive player database in existence for Hearthstone. Fueled by the GosuGamers tournament database which currently spans over more than 560 tournaments and 18,000 matches, the Hearthstone rankings track players' career-long performance in all tournaments and qualifiers they take part in and appoints them a certain number.
Since May, the rankings are using a proprietary algorithm, specifically designed to reward consistency, a change tailored to the nature of the Hearthstone game and scene. The rankings also take into account the so called "tournament importance" meaning winning the World Championship means more than coming on top of a weekly $100 open cup. Tournament importance is determined through a variety of factors including format, offline/online, prize pool, invitational/partially open/open, having HWC points or not and more.
Below, we take a look at the bigger events that happened in the month of June. To exemplify the ranking importance, we've provisionally tiered them on the scale of "Tier 4" (lowest) to "Tier 1" (highest). 
 
Note 1: Recent results aren't solely responsible for the final rankings; they merely add to players' lifetime career performances.
Note 2: Tournament importance varies even within a particular tier (i.e. not all tier 2 events are equal)
Note 3: Tiers are NOT the official way of determining/naming tournament importance by GosuCrew. These are used so that some basic mechanics of the system are articulated better to our readers.
World's top 3
All ranking numbers are as of October 12th. It's possible that rankings have changed at press time.

Thijs "ThijsNL" Molendijk is easily a god tier level of player. The Dutchman who started his career winning back-to-back ZOTACs as if they were nothing has since grown to become a dreaded opponent. He's played close to 350 competitive matches, more than anybody else in our database, and maintains a win-rate upwards of 64%, something that nobody with a comparable amount of games has reached.
In the second half of this year, ThijsNL easily edged out the other contenders for the thrones of Europe and the world, including eight-time 2015 gold medalist Aleksandr "Kolento" Malsh and team-mate Adrian "Lifecoach" Koy, who ruled the springtime with an iron fist. At press time, Thijs holds the title of the first European champion, is $50,000 richer by winning ATLC and has multiple top 8 finishes at the most prestigious tournaments in Hearthstone, including HouseCup, DreamHack and Assembly.
As of today, ThijsNL is also the highest peaking GosuRankings player in history with 1,359 points, beating the previous record of Xieyu "TiddlerCelestial" Wang with 42 points. Locked to play at Blizzcon, the Gamers2 ace is just a couple of victories away of reaching the mythical 1,400 mark – something nobody even came close to.

It must've been tough the last couple of weeks for Aleksandr "Kolento" Malsh. Seeded high in the HWC rankings, the Ukrainian was expected by many to qualify and play in Prague at the European championship but alas that wasn't the case. A 2-3 loss to the now-retired Michael "Maverick" Looze locked Kolento out of the World Championship for good, and the Ukrainian could only sit back and watch as the campaign unfolded.
Despite this mishap, it's impossible to take anything away from 2015 Kolento. To this day, he's the Hearthstone player with most tournament titles to his name, thirteen, eight of which he won this year alone. Assuming he got a third of the ATLC second place prize pool, he's also the third player to have earned more than $100,000 playing Hearthstone, joining James "Firebat" Kostesich ($145,000) and TiddlerCelestial ($126,000) in the elite club.
Even if he'll be watching the World Championship from the sidelines, you can never count Kolento out when talking about the best players in Hearthstone. Not when he's about to compete for his fourteenth tournament title at StarLadder in November.

For a long time, Ryan "Purple" Root wasn't a name that was widely talked about. The Canadian was mostly known as the coach of team Archon and honestly that's mostly what he was. He rarely competed at tournaments and when he did, nothing truly amazing came out of it.
Within the competitive clique, however, Purple was nothing if not deeply respected. His knowledge of the game had earned him the silent praise of his peers, and although that's nothing glamorous enough to land on the front page of reddit, it's everything to a Hearthstone professional (think Ostkaka).
Recently, Purple got the perfect opportunity to prove how good he is. Now a member of GamersOrigin, he made it through the slaughterfest that was the Americas Top 40 qualifier, a tournament that witnessed the elimination of local mastodons like Firebat, Cong "StrifeCro" Shu, David "Dog" Caero and Paul "Zalae" Nemeth, among others. And just this weekend in San Francisco, he walked through fire and flames to be crowned the first champion of the region.
It's a long overdue recognition for this great mind of Hearthstone.
As of this month, the GosuRankings automatically track and calculate team rankings for all Hearthstone rosters available in our system. The ranking points you see are calculated based on several factors:
The team ranking is an average of the individual rankings of its players.
 
When averaging, the system only accounts for the active (currently ranked) players on the teams. If a team has 5 players, but 2 of them haven't had a game in two months or haven't had played their 15 "placement" matches, only the remaining 3 will be included in the calculation.
 
Teams with less than 2 active players are not ranked.
 
The ranking system doesn't account for team's wins/losses as collective in team tournaments like ATLC or NEL, it only feeds on the performances of the team's players. This is done as not all HS teams have the opportunity to participate in the few team leagues available.
If you feel like a team is missing from our database or is not fully updated, drop us an email at radoslav[at]gosugamers.net.
Note: The averaged rankings have been calculated as of October 12th.
#
Team
Points
Change
1.
Natus Vincere
1,167
N/A
2.
Gamers2
1,156
+3
3.
Cloud 9
1,139
-2
4.
Team Liquid
1,102
+10
5.
Team Archon
1,102
-2
6.
Luminosity Gaming
1,097
+1
7.
Team Celestial
1,095
-3
8.
Team Dignitas
1,089
+3
9.
Hearthlytics
1,084
+6
10.
YOLO Miracle
1,083
+2
11.
All Killers
1,079
-9
12.
GamersOrigin
1,069
-
14.
Wayi Spider
1,065
N/A
15.
ManaSurge
1,052
N/A
15
SK Gaming
1,044
N/A
In the team rankings, Natus Vincere continues to hold the top spot they acquired at the time their Hearthstone division was created. Just as Nihilum – now assimilated into the Gamers2 organization – were about to push them down with ThijsNL and Lifecoach qualifying for Blizzcon, Ostkaka managed to also make it to the world finals while Xixo was winning the Esports Invitational across the pond.
It's still a very close competition, however, and Gamers2 are mere 11 points behind the yellow jackets. With two players at Blizzcon, they also have more chances to climb up (that also means they have more chances of crashing out early and have their points collapse). At this point though, both teams could be considered, for all intents and purposes, equal.
As we go down the rankings, we arrive at Cloud 9. The leaders of the previous month have dropped to third position, failing to qualify a single representative into either regional championship. Kolento is still their lead player in the current times of underperforming StrifeCro and Ekop and nowhere-to-be-seen TidesofTime. One bad period for the Ukrainian and Cloud 9 can drop even farther.
In fourth position, edging out Archon by a few decimals, is Team Liquid. Previously on the bottom of the table, the horseheads enjoyed an enormous uprising with Neirea coming second at the European Championship and – more importantly – with the signing of NA household name Dog. The jump of ten places is unheard of.
Archon is, as we mentioned, fifth, just barely behind Liquid. Amaz' team was in real danger of dropping out of the top 5 and getting replaced by new teams like Luminosity, but the success of Orange at Abios Invitational halted their descent just in time. Unfortunately for Amaz' crew, there aren't any opportunities in the foreseeable future where they can get back on their feet. They won't be playing in the World Championship or in StarLadder and unless something new gets announced for this month, they have mostly SeatStory Cup 4 to look forward to.
Below, you can find the geo rankings for each of the five regions: World, Europe, NA, Asia and China.