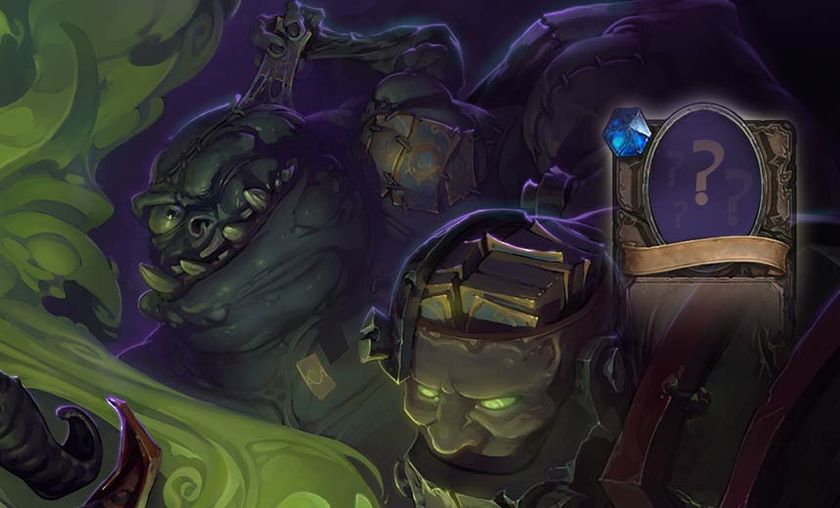 GosuGamers card contest: February winners and March theme

After the success of last month card design contest that let you create any card you wanted, we bring you another month to let your creativity run freely, although this time we are challenging you to design a card following this month theme: Weapons.
Introduction
The "GosuGamers card design contest" is a community iniative that will run every month from February to December, and will be open and free for everyone who wants to take part in it. The rules are simple: design a Hearthstone card and send it to us. If we like it, we'll put it up for commuity voting and the three winners will go home with prizes.
In addition to that, every month will feature a different theme which contestants must follow when they design and submit their creations. 
Here's a breakdown of how each month of card design will go:
 
First day: New theme is announced and submission inboxes open
1st-15th: Submissions inbound! Send us your stuff so we can judge it.
20th: The GosuCrew reveals their top 20 cards. These go up for community voting.
20-29th: Community voting!
Final day: Winners are announced. They can now brag to their friends how amazing they are and throw a Hearthstone pillow in their face
 
February winners
In the opening month of the contest, we lifted all restrictions - you were free to submit whatever card design you liked. The amount of responses we got was staggering as near 240 designs arrived in our mailbox and it took us more than three days to get through all of them and give them grades.
After we determined the top 20 submissions, you were given one week to vote on the design you liked most and now the results are in. Meet the winners of the February contest (f.l.t.r. first, second and third place):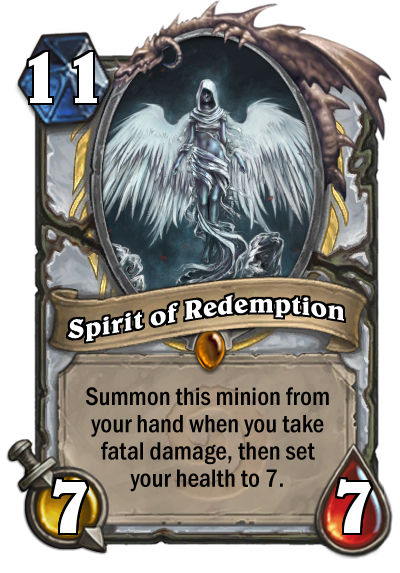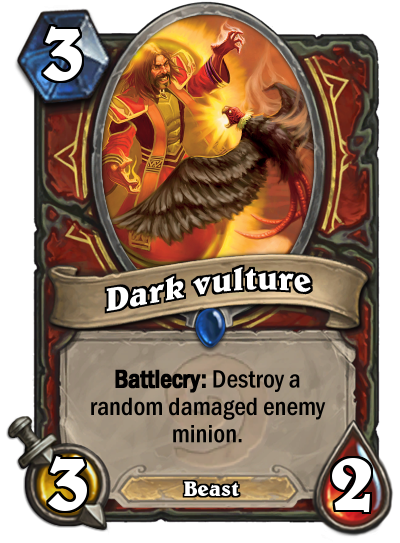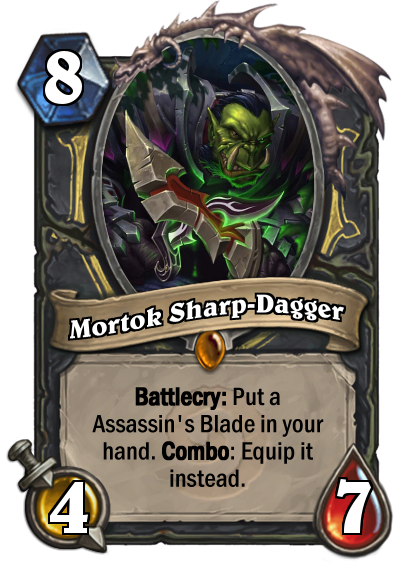 Spirit of Redemption collected the majority of your votes, 19% or 426 votes. Its creator, Josef Hamilton, is thus the winner of a nice and fluffy Hearthstone pillow. 
Igor Obukhov's Dark Vulture came second, trialing just ten votes behind at 416 votes and 18%, so Igor will be getting a nice Hearthstone mug! Finally, we have Mortok Sharp-Dagger with 249 votes and 11%, winning its designer Juninho Almeida an illuminated Hearthstone keychain.
Two other card designers came very close, barely missing the top 3. Fourth is Vasil Brakalov's Dismantle with 153 votes, followed by TheChiv's Captain Cookie with 128 votes. 
All three winners will be contacted regarding their shipping details and prizes will be abound within 30 days of receiving these details.
March theme: Weapons & weapon interactions
The theme of this month's contest is "Weapons & weapon interactions".
March will be all about weapons, be it weapons themselves like [card]Fiery War Axe[/card] or [card]Truesilver Champion[/card], minions that interact with them in some way like [card]Arathi Weaponsmith[/card] or [card]Harrison Jones[/card] or maybe even a spell that has a cool interaction with weapons.
Though we encourage all of our participants to create weapons for currently weaponless classes like Mage and Druid, as well as neutral ones, we'll also happily accept new cards and concepts for the established weapon classes (Warrior, Paladin, Rogue & Shaman). 
In addition to this we want to remind all of you to take balance as an important factor into account when creating a card, because from now on each month will have a specific theme to follow. Having a theme makes comparing cards to each other a lot easier, which increases the importance of balance and playability by a lot in comparison to February's contest, which let you create any kind of card.
Rules
General rules
1. We'll only accept one submission per person, multiple submissions by the same person won't be accepted
2. If the theme doesn't state otherwise, don't create new classes or hero powers. This includes cards for new classes as well
3. Don't create new keywords, if you want to create a new mechanic you have to word it out
4. Don't submit other people's designs as your own
5. Don't submit your designs of earlier months, even if they fit the current theme. Keep it fresh!
March Rules
1. Submitted cards must have some kind of interaction with weapons. This means the submitted card must either be a weapon itself, or a spell or minion that interacts with weapons in any kind (equipping, destroying, searching, buffing etc.)
2. Designed cards can either be neutral or of any of the 9 classes, so yes, you could create Mage weapons if you wanted to.
3. If your card spawns any kind of token, weapon or card in hand, don't forget to include that card in the submission!
Submission instructions and prizes
1) Use a HS card generator - preferably HearthCards.net or Achievementgen.com - to make your card.
2) Send your card designs to radoslav [at] gosugamers [dot] net before March 15th
 
Subject must be Card Design Contest Submission
Cards must be sent as attachments!
Name of the attachment must be in the format of Card-Name-Here_YourName. Example: Undertaker-Sucks_RadoslavKolev
We also ask you to use your real name for the attachment file, to prevent multiple submissions by the same person.
If you don't want your real name published, please notify us via the above email adress when you submit your card design. If you already submitted your card and don't want your real name published, just send us a follow up email. Also don't forget to tell us an alternative name or internet handle we can put on your card!
3) Follow us on Twitter. It's not obligatory but we appreciate it and we'll use our social media exposure to maybe bargain for huge boxes of Oreo. 
4) The GosuCrew will vote independantly for their favorite designs. The best 20 will be put up for community vote on March 20th.
5) March 29th: The top three winners will be determined by community vote and will earn the following prizes: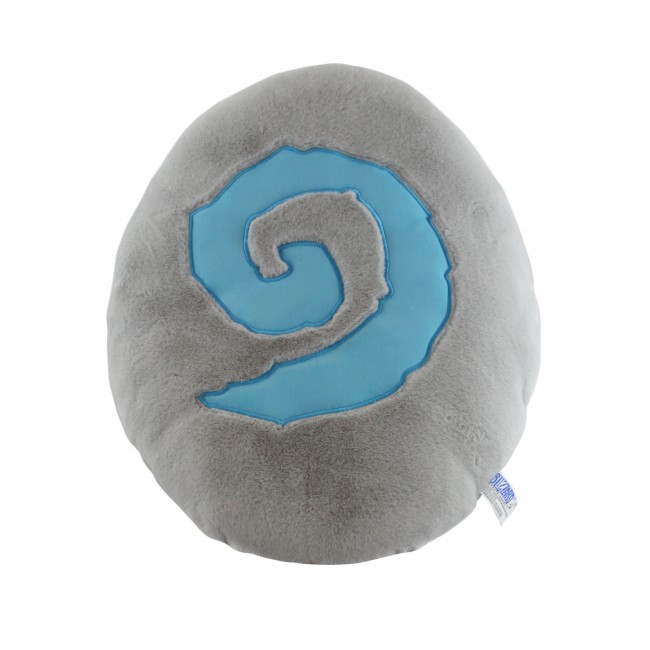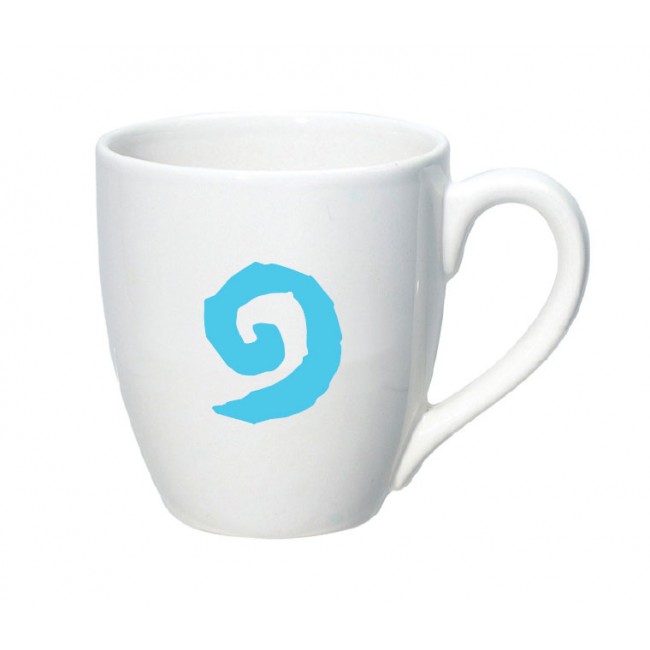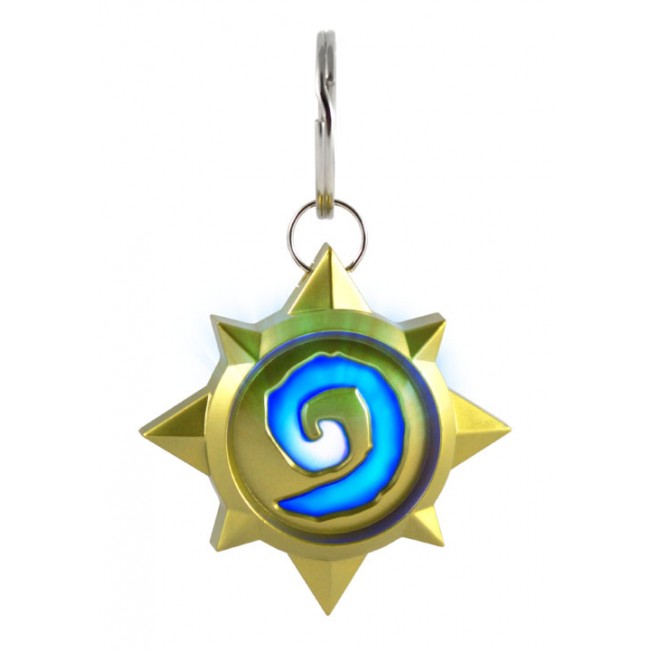 Yeah, agreed! It's all super cool. So get to the designing board, guys. We're more than ready to face the avalanche of submissions!
---

More on GosuGamers Hearthstone: