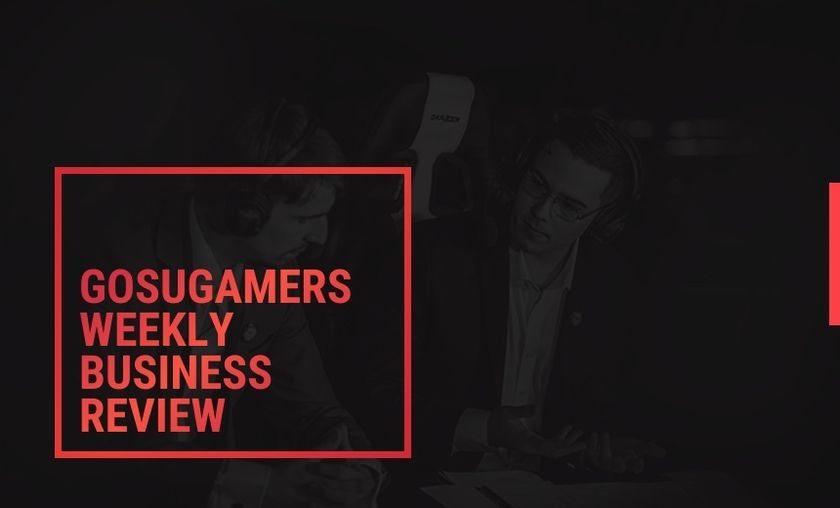 GosuGamers Weekly Business Review, 12/5 - 19/5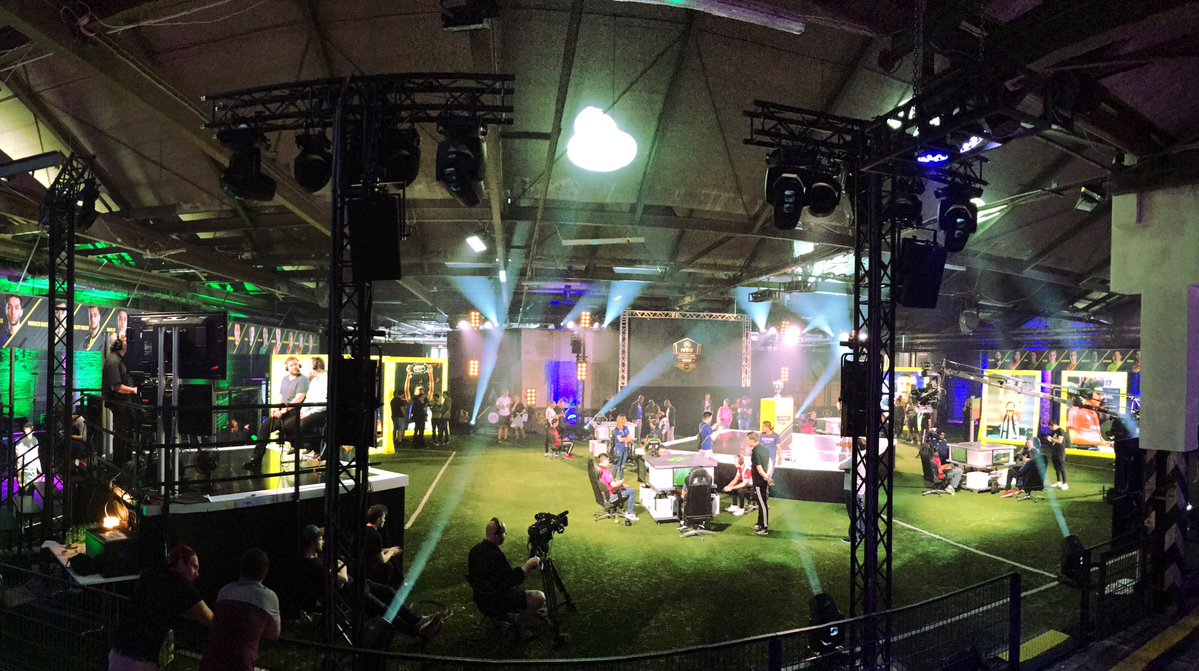 The FIWC has a top level prduction setup
A little over a year ago, then-Esports Observer reporter Thiemo Bräutigam broke the story that Schalke 04, a top tier German football team, would be entering the scene in a big way. The Bundesliga club began their journey into the unknown with the acquisition of the EU LCS spot owned at that time by Elements, and while other clubs from around Europe had beaten them to the punch, Schalke were the first to get into one of the traditional 'big three' games rather than looking to leverage their existing fanbase in a game like FIFA, for example.
Things have not gone exactly to plan for Schalke since, dropping into Challenger and suffering some roster changes, but their lead has been followed by many others. Team Dignitas and Misfits are among those enjoying partnerships with big American sports teams, while PSG are starting to flex their muscles in Europe too. We've seen clubs from Russia, Turkey, Italy, France, England and further afield jump in too, but to this point none of them have really been able to make an impact at the very top level.
Recently we've seen more sides getting into the 'real' eSports at some level, but equally right now the FIFA International World Cup (FIWC) is going on with some very big clubs represented. The event is being streamed on YouTube, and while it's not getting the numbers to see it challenge even Evo, let alone a Valve major, there is a real sense of occasion and growth about it now they are finally attracting the attention they crave too.
At the moment, it's fair to say they are a while away from the top (for example, no sports team is likely to make an impact on the upcoming International run by Valve), but equally the gap is closing. When the Esports Observer reported on Schalke's move twelve months ago, it was tough to tell if the Germans were trendsetters or just outliers, but today, with even AFL teams getting involved, we are far more confident saying that sports teams are in the scene for the long term, as Thiemo himself still believes a year after the fact.
"I was very excited to learn that Schalke would enter League of Legends esports. It was the most significant investment from a traditional sports club, to date," he told GosuGamers today. "Now, one year later, I have a deep respect for the commitment the club shows, despite its dramatic failure to qualify for the LCS. They didn't come for the quick buck but are here to stay it seems."

Another day, and another piece of news comes out about a company trying to board the streaming bandwagon. Actually, that is not at all accurate, as Facebook have already strained their groin trying to leap aboard the gravy train, and that is being further extended with the news that the firm has sunk another chunk into the scene by partnering with ESL to bring their users both live and pre-recorded esports content in the coming months.
The deal will see 5,500 hours of esports content broadcast on Facebook, with 1,500 hours of exclusively shown action also agreed upon. The move, while seeming to make sense on the surface, still has a number of question marks over it, the major two being the value of non-exclusive streaming and how many new users they can realistically reach through this platform in particular.
On the former, there is no doubt that the company's near 2bn users represent a massive market for the likes of Twitch to compete with, but how many of those are likely to chose to watch on Facebook instead of the purple people's site remains to be seen. If Facebook can offer improved functionality or new features it might take tertiary numbers from Twitch, but it seems likely that the vast majority of established fans will remain on their current site of choice for ease of use, freedom of expression and a few other reasons.
On the latter, ESL themselves are pretty optimistic. "We're looking at a new audience to expand and reach relevance," said ESL's VP of Global Partnerships Paul Brewer, discussing the move with Cheddar. "There's not a lot of ways to reach the millennial audience these days in a really passionate setting like this, so you're talking about hundreds of millions of fans who are also very passionate about something very specific. So it becomes an important part of the marketing mix."
However, as with the first point, it is questionable as to how many new users the likes of ESL can hope to find on Facebook given their already prominent place in esports. Still, with markets like China opening up in coming months to new games, we are about to see still more growth in a sector that is already moving at lighting pace, so it makes sense that Facebook would continue to spend money in an attempt to make money.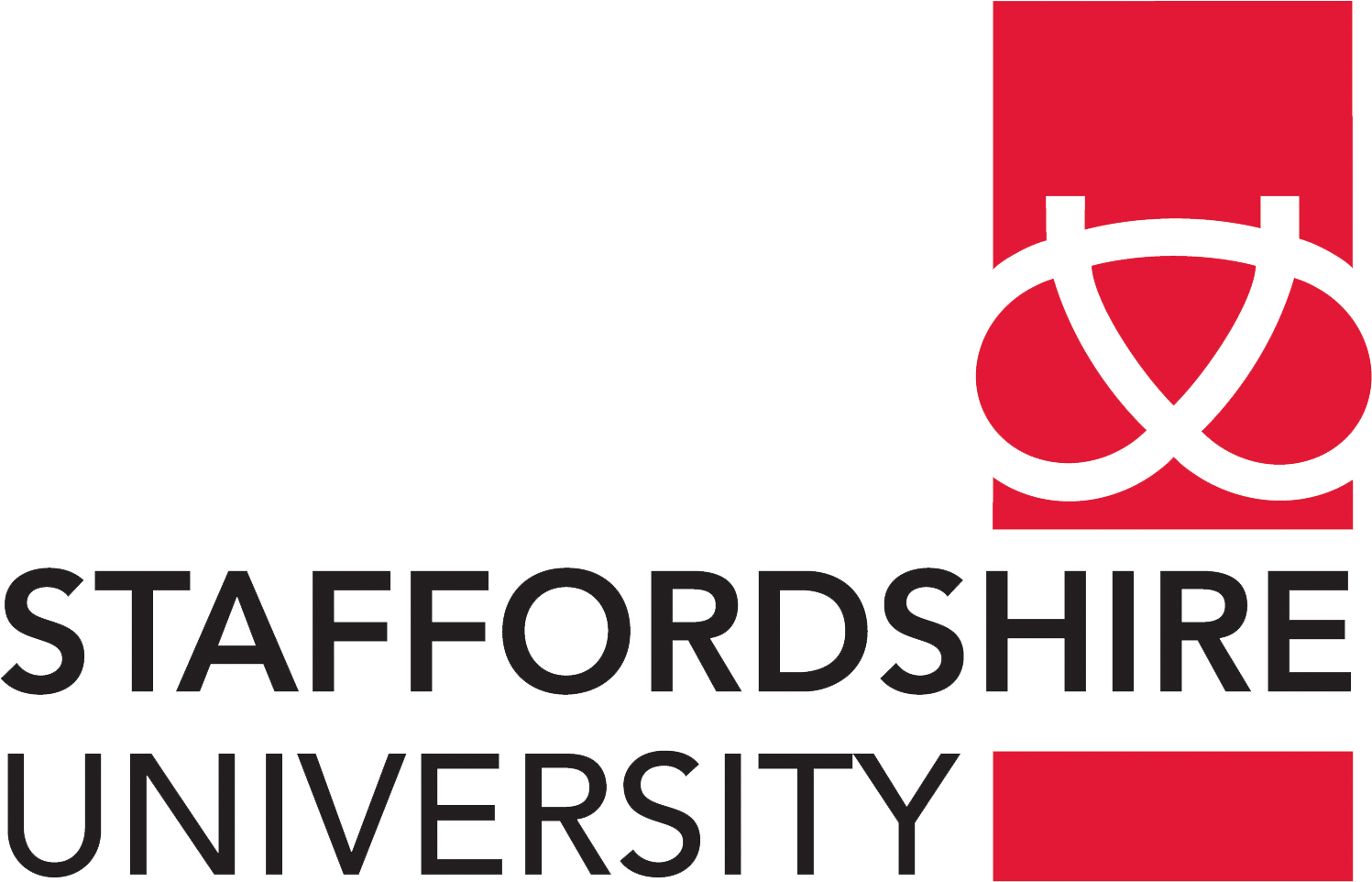 Finally, some breaking news out of the Daily Dot, where they are reporting that Staffordshire University will be the first in the UK to offer a degree in esports. The course will be focussed on the business side of esports, with the university also having 'competitive societies' for League of Legends, DOTA2, Hearthstone, CS:GO, Overwatch and Super Smash Bros (although the site doesn't actually specify which Smash they mean…).
On the down side, you will have to attend the Stoke on Trent based campus, but otherwise it seems like a great opportunity for kids who want to pursue their dream in higher education. The university is a trendsetter too, offering one of the first BSc courses in computing in the United Kingdom as well as being the first institution to introduce a single honours degree in Film, Television and Radio Studies in 1990, so this could also be a good sign going forward in a nation where esports has struggled to break into the mainstream.
Roundup
Italian car won by Chinese HS pro - shock
Former Wings players and TI winners banned from Chinese Dota
FNX benched by Immortals CSGO
Matches of the Weekend
Secret take on Na'Vi at EpiCenter 2017
Grand finals of StarLadder Invitational this Sunday
Ukraine take on the Czech Republic in the HGG
Events to catch
The second StarLadder iLeague Invitational is here this weekend
We've got some Heroes from Korea facing off this weekend
ESports Careers
Kinguin are hiring, and need a Chief Security Officer
Carbon Entertainment need Tournament Admins to work remotely
WarpMeta need a Caster/Observer
Giggles
We'd normally go for a funny video here, and there is an excellent gif from a recent CS event if that's what you're craving, but it's the birthday of one Daigo Umehara today, so we're going to just give you one of the greatest moments in eSports history to enjoy instead. The perfect parry…