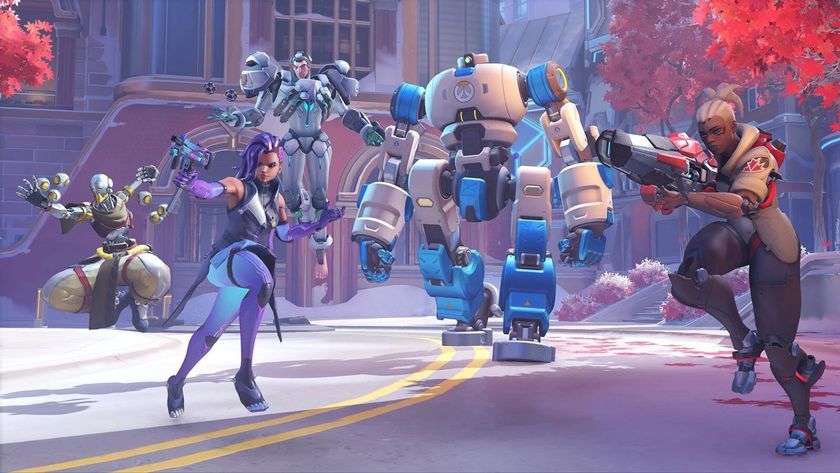 Blizzard promises more hero reworks and maps for Overwatch 2's beta
Image: Blizzard Entertainment
Overwatch 2's PvP beta will get lots more changes and content in the coming months, according to Blizzard. 
Blizzard has published a recap of its findings from Overwatch 2's first week in beta, highlighting upcoming tweaks and changes it plans to introduce to the sequel. If you're a touch skeptical of the beta's new content, Blizzard promises many more changes and additional content will come over the next few months to address player concerns. 
According to the post, this Beta was rolled out mostly so Blizzard could test out Overwatch 2's new maps, Push game mode, 5v5 teams, game balance and server stability. It stresses that other elements that have drawn player ire within the last week - mostly HUD and UI elements like menus, player profiles, time of day conditions for maps and new Hero visual redesigns - are still works in progress. The audio mix, headshot indicators and golden gun systems are also incomplete at this point. Expect these elements to evolve until the sequel launches.
However, Blizzard promises more content, "including heroes, maps, and features," are coming to Overwatch 2 PvP by the time it's fully released. Support heroes are currently having a hard time surviving in the game, as a decrease in tanks and buffed movement speed for Damage heroes have them fighting for their lives almost constantly - and that is not likely to change anytime soon. Blizzard isn't looking to rebalance support heroes beyond their passive ability of recovering more health, which was already introduced in this beta. 
Instead, Support players will get new content to explore in the long term with the addition of, "exciting new support heroes," to the sequel. In the short term, the Overwatch team is also testing out hero reworks for some of the existing Support heroes, which might be deployed either in this Beta test or the next.
The post also mentions the medal and fire systems, both of which are long gone in this beta. Players used to be able to award teammates medals for their performance during a match, and would see a ring of fire around their heroes' icons when they were on a winning streak. Overwatch 2 is shifting focus away from these systems and towards a more in-depth scoreboard with player statistics. 
If you're in the beta and have opened up Overwatch 2's new scoreboard, you might notice that it looks a little different than before. The scoreboard now features, "eliminations, assists, deaths, damage, damage mitigated, and healing," for all players on your team. Much like other shooters, you can now view the performance of every other player on your team at a glance and see how you're measuring up. 
The post also mentions that Competitive ranked modes are currently missing from the Beta because the development team is overhauling Overwatch's ranked system entirely. Other than that, the big takeaway is that 5v5 teams are here to stay - and the current beta is not representative of what Overwatch 2 PvP will be like at launch. Hopefully, Support heroes get a bone thrown their way sometime before then. You can read our thoughts on Sojourn in Overwatch 2's closed beta here. 
In other news, we're also getting an Overwatch novel in October that focuses on Sojourn's backstory: