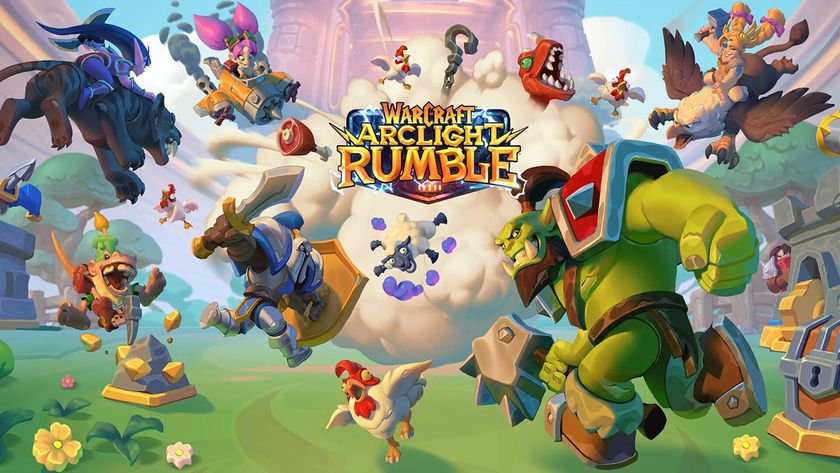 Blizzard unveils Warcraft Arclight Rumble, a Clash Royale-like mobile game
Image: Blizzard
Blizzard has revealed an all-new Warcraft mobile game, featuring over 60 characters to collect across its huge story campaign and PvP modes. 
Meet Warcraft Arclight Rumble, Blizzard Entertainment's new strategy game made for Android and iOS devices. The game is set within the Warcraft universe, featuring over 60 familiar heroes and villains brought to life with cartoonish visuals in a series of single player, cooperative PvE and competitive PvP missions. 
Check out some gameplay below: 
Warcraft Arclight Rumble looks a lot like Blizzard's take on Clash Royale, but with much more content for players to sink their teeth into. Over 60 characters from the Warcraft universe appear as tabletop miniatures, and you can collect them across the game's huge single player campaign that consists of more than 70 missions. Blizzard describes its gameplay as, "easy to learn but fun to master."
As you progress through the campaign, you'll constantly assemble and rearrange your own army of Warcraft characters - and that begins with their Leaders, represented by characters like the Warsong chieftain Grommash Hellscream and Archmage Jaina Proudmoore from iconic Warcraft factions ranging from the Alliance to the Undead. The rest of your army's roster will be filled in using rank-and-file Troop minis and spells to throw out during battle. The campaign's missions mainly focus on strategy and puzzle-solving, but you'll also find Dungeons to tackle. 
If you're more interested in the game's multiplayer modes, you have the option of either fighting with other players or against them. Cooperative PvE activities such as Raids will be available and you'll have to join Guilds to find players who'll follow you into battle. You can also fight other players in PvP matches and earn in-game currency, which is then used to add to and level up your collection of troops and spells. Like any mobile game, expect a heavy focus on microtransactions as Blizzard attempts to tempt you into spending money and getting ahead of your comrades' progress. 
Warcraft Arclight Rumble is set to hit mobile devices later this year, but Blizzard hasn't announced a firm release date for the game. You can pre-register via the game's official website here. While we expect hardcore World of Warcraft players to be uninterested in this particular title, it does fit in with Blizzard's current strategy of expanding its franchises to mobile audiences and gaining casual players in the process. Diablo Immortal is another mobile game coming out this year that fits this pattern, and Blizzard is reportedly developing one more mobile Warcraft title that hasn't been announced yet.