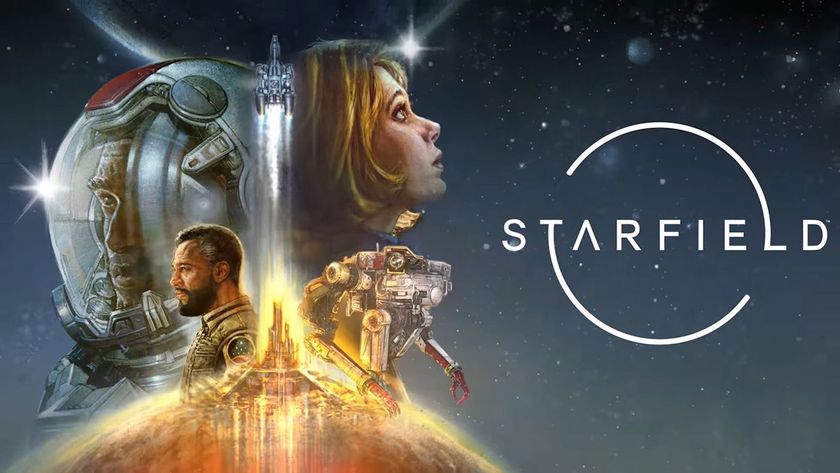 The biggest trailers and announcements from Xbox/Bethesda Games Showcase
Image: Xbox Game Studios
Microsoft's Xbox and Bethesda Games Showcase showed off a ton of exciting game announcements.
E3 might be canceled this year, but that hasn't stopped Microsoft from holding its big annual Xbox and Bethesda Games Showcase this week. Over the course of a 90-minute livestreamed presentation, the company showed off trailers and announcements from Xbox Game Studios, including Bethesda Softworks, and other third-party studios like ATLUS and Kojima Productions. Despite the company's acquisition deal of Activision Blizzard not being fully finalised yet, we got plenty of news on Overwatch 2 and Diablo 4 as well. 
Here's the fun bit: all the games shown off will supposedly be playable within the next year, meaning that every game on this list - barring delays - will launch by June 2023. Here are the biggest announcements from the show:
Redfall
Arkane Studio's co-op multiplayer vampire game gets a gameplay trailer at long last. This Borderlands-like game has squads of players team up (unless they'd rather go solo) to liberate a city overrun by bloodthirsty vampires. You'll travel around an open world, get new gear and upgrade your abilities to better fight these monsters. Redfall launches in 2023, after being delayed from its original 2022 release date. 
Hollow Knight Silksong
Hollow Knight Silksong reveals itself! This sequel to Hollow Knight was originally meant to be an expansion, before its developer's ambitions expanded and it got turned into a sequel with a new protagonist instead. The game has gone missing since its reveal for a long time, but we've finally got a new look at how it plays - even if we still don't have a release date. 
High On Life
Justin Roiland (of Rick and Morty fame)'s Squanch Games has revealed its next title - a sci-fi first-person shooter that looks as ridiculous as it is colourful. This game asks a very important question: what if your weapons could talk, and they all sounded like characters from Rick and Morty? High on Life launches in 2022. 
Riot Games joins Xbox Game Pass
This is pretty huge for Game Pass subscribers. Riot Games is bringing all of its games to Xbox Game Pass - including League of Legends, Wild Rift, Valorant and Teamfight Tactics. Not only that, but Game Pass subscribers will soon get crazy perks like getting all champions unlocked in League of Legends, all Agents unlocked in Valorant and much more. More details on this partnership will roll out over the coming months. 
A Plague Tale: Requiem
The unfortunate siblings Amicia and Hugo once again find themselves thrust into a cruel world filled with barbarians and a supernatural rat plague in this sequel. Asobo Studio brings breathtaking visuals and an all-new combat system to the creepy atmosphere of the original game, and we can only hope Amicia and Hugo make it out of this adventure in one piece. This game launches in 2022. 
Forza Motorsport
Looking for a game to test your GPU's mettle? Forza Motorsport is coming in 2023, and as is expected with the Forza series at this point, the racing game boasts jaw-dropping photorealistic visuals from the landscapes you drive through, to the rubble of the tracks, to the very vehicles driven. The game's developers emphasised the game's raytracing features, which bring out stunning details in its vehicles and tracks across all times of day. 
Microsoft Flight Simulator
One word: Pelican. You can now fly Master Chief's ship from Halo Infinite in a new update coming to Microsoft Flight Simulator, and take that thing all the way to space. Unfortunately, you probably won't be able to find a Halo - but don't let that stop you from trying. 
Overwatch 2
Overwatch 2 is officially launching in free-to-play early access on October 4, 2022. The game will feature two new heroes: Junker Queen and Sojourn, with a third playable character - someone who has the ability to cast magical foxes into the environment - teased in this trailer too. The game will launch with PvP only for now, and more details are to come in a stream later this week. 
Forza Horizon 5
This was just too cool! Forza Horizon 5 is getting a bunch of Hot Wheels-themed tracks for players to race on, letting you drive across volcanoes and plastic roads looping around the sky. 
Scorn
This horror game with grotesque visuals inspired by the works of H.R. Giger now has a release date: October 22, 2022. 
Minecraft Legends
We're getting another Minecraft spin-off! This action strategy game puts players in a familiar land full of life, resources and various biomes - if only it weren't on the brink of destruction. The Overworld is on the cusp of corruption due to the arrival of the piglins, and you'll have to form alliances with unexpected friends to fight them off in a series of strategic battles. 
Pentiment
This was unexpected! Obsidian Entertainment's next game is led by the director of Fallout: New Vegas, Josh Sawyer, exploring a murder-myster in 16th century Bavaria. You'll find visuals inspired by medieval illuminated manuscripts, woodcut prints and real-life history. Obsidian has a great track record thus far, and this looks really unique.
Grounded
Speaking of Obsidian, their wee survival game Grounded is finally leaving early access! This spin on Honey, I Shrunk the Kids! has players work together with friends to survive in their own backyard, after being shrunk down to the size of ants. As you fend off spiders and scavenge for resources, you'll also have to uncover the very reason you've been shrunk with the help of a friendly, if slightly eccentric, robot. 
Diablo 4
The legendary action-RPG franchise is close to making its grand, full-scale return. Sure, we're getting Diablo Immortal this year - but this is your chance to play a Diablo game that hopefully isn't infested with aggressive microtransactions. Diablo 4 launches in 2023 with a returning character class: the Necromancer, who now has an army of customisable skeletons to bring into combat. 
Cocoon
Did you like the creepy, atmospheric platforming game with an utterly bonkers ending sequence - Limbo? Did you like the similarly creepy, violent, kind of spooky game Inside? Boy, do I have the game for you! From the gameplay designer of both these games comes Cocoon, a platforming game with fantastical creatures and colourful visuals. This seems neither creepy nor violent, but looks can be deceiving. 
A whole bunch of Persona games
ATLUS brought some very exciting news today: Persona 3 Portable (weirdly the worst version of this game), Persona 4 Golden and Persona 5 Royal are all coming to Xbox Series X|S and PC, and Xbox Game Pass to boot. First to launch is Persona 5 Royal on October 21, with the rest to follow eventually. This is your chance to catch up on a bunch of legendary RPGs you didn't have access to before!
Mystery Kojima game
Hideo Kojima surprised everyone by popping up during this showcase to announce a new game he's developing with Xbox Game Studios. This game will apparently leverage the powers of the cloud - Xbox's cloud-streaming technology - but further details on the title are scarce. Kojima Productions is also working on a new Death Stranding game with PlayStation Productions, so that's a busy studio right now. 
Starfield
We finally got an extended gameplay reveal for Starfield, Bethesda Game Studios' first new IP in many decades. This open-world sci-fi game lets players explore the boundless depths of space, where you can meet characters from multiple factions, explore towns and soak in alien wildlife in multiple worlds. And when we say boundless, we truly mean boundless. According to game director Todd Howard, Starfield boasts over 1,000 fully explorable planets across 100 star systems - essentially meaning that you have more than 1,000 open worlds to explore. 
You can also design and build your very own spacecraft and fly it across space, where you'll engage in space battles and use it to find new star systems and planets. The game also has a robust character creation system, allowing players to create their own characters with more detail than ever before in Bethesda's previous RPGs. Starfield looks very ambitious, but we'll have to wait and see if the game lives up to its promise. The game launches in 2023.