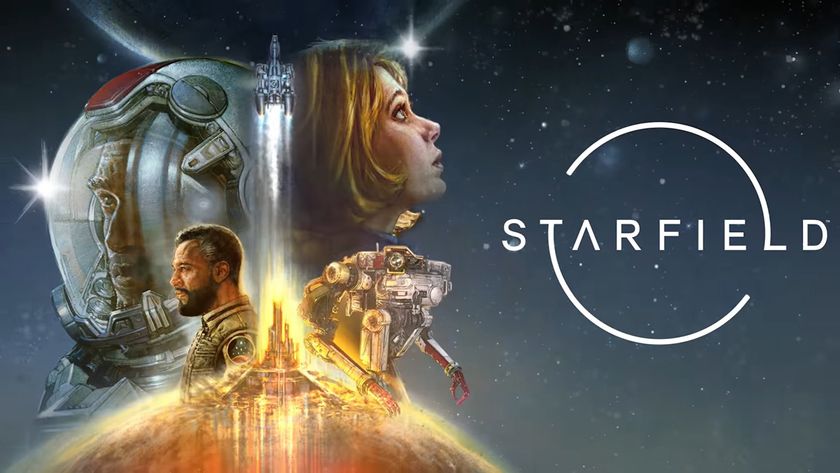 Bethesda is delaying Starfield and Redfall to 2023
Image: Bethesda
Bethesda has delayed its open-world RPG Starfield and vampire game Redfall to early 2023. 
Bethesda Softworks has announced on Twitter that its open-world sci-fi RPG Starfield has been delayed to the first half of 2023. Redfall, a multiplayer vampire-hunting game from Arkane Studios (Deathloop, Dishonored) has also been delayed to 2023. Both games were previously set for a 2022 release.
The games publisher (now owned by Microsoft) said that, "Arkane Austin (Redfall) and Bethesda Game Studios (Starfield) have incredible ambitions for their games, and we want to ensure that you receive the best, most polished versions of them." The tweet also said Bethesda's first, "deep dive into the gameplay," of both games is coming soon. 
This could take place at Xbox and Bethesda's games showcase streaming on June 12, an event that will see both companies showing off trailers and announcements for their combined slate of upcoming games. Starfield getting delayed is a big deal for Bethesda Game Studios, considering it's the first new IP the developer has put out in a whopping 25 years. The game will be an open-world sci-fi adventure that lets players explore space in the far-flung future, and navigate its many factions in the wake of a galaxy-wide war. 
Redfall on the other hand, is Arkane Studios' open-world co-op multiplayer shooter in the vein of Borderlands. The game has players squad up in teams of four as vampire hunters, using various abilities and special weapons to fight back against hordes of vampires invading their town. Arkane is on an impressive streak after putting out games like Dishonored, Prey and Deathloop - but this will be their first game with such a heavy focus on multiplayer gameplay. If any studio can make a pivot like that work, it's Arkane. 
Bethesda has not given either game new release dates, but given that both will launch in, "the first half of 2023," we shouldn't have to wait much longer to get our hands on them. These will also be Bethesda's first games exclusive to Xbox consoles and PC, after the company's acquisition by Microsoft. This means that they'll hit Xbox Game Pass on release day too.