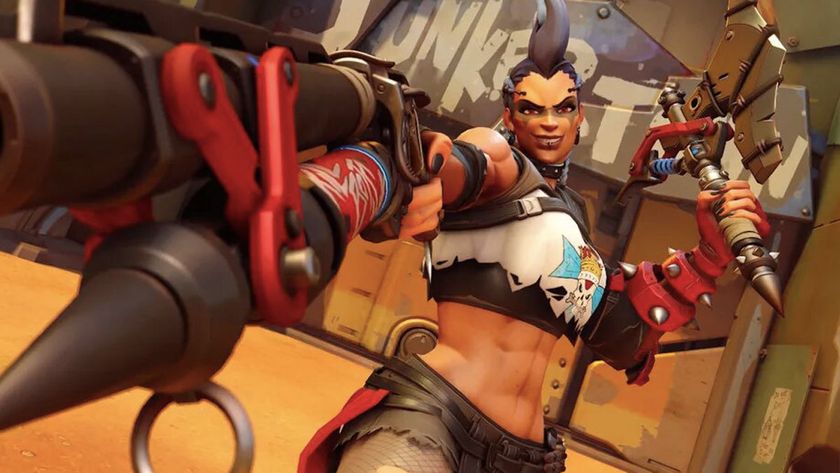 Overwatch 2 goes free-to-play in October with a new hero: Junker Queen
Image: Blizzard Entertainment
Overwatch 2's PvP multiplayer enters early access in October with a new hero: Junker Queen. 
Overwatch 2 is officially launching as a free-to-play game on October 4, 2022. During the Xbox and Bethesda Games Showcase, Activision Blizzard announced that the sequel would enter early access by launching with PvP multiplayer in October featuring two new heroes: Sojourn and Junker Queen. 
Watch the release date trailer below:
Overwatch 2 launches with a bunch of new maps, its new Push game mode and a whole lot of hero reworks and visual redesigns. It also features slimmed-down 5v5 teams with one less Tank than the original game. What this early access launch will not include, however, is Overwatch 2's story-heavy PvE multiplayer component. It sounds like Blizzard is pushing the PvP component out early, and toiling away at PvE for a later release. 
From the madness of Junkertown also comes a new hero: Junker Queen. During Thunderdome-like free-for-alls, this hero wields a shotgun and a massive axe, giving her a lot to work with at the close range. She also has a dash attack where she spins axes around, and another ability that lets her throw and recall an axe.
Junker Queen has been rumoured as a new playable character in Overwatch for many, many years, but it's finally happening! In-game, the character rules over Junkertown in Australia, overseeing bloody battles in a gladiatorial arena. Notably, Wrecking Ball fought in this arena after landing on Earth. 
Blizzard plans to show off more of Overwatch 2 later this week, during a special June 16 livestream. In the meantime, check out everything we know about Overwatch 2 here.