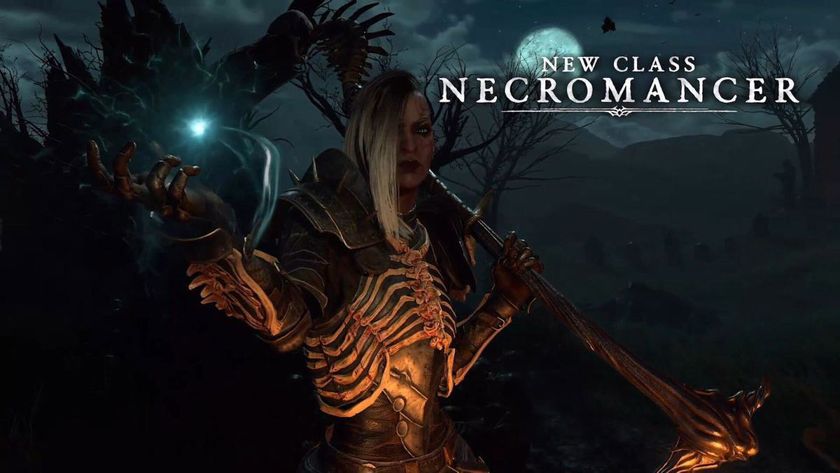 Diablo 4 officially confirmed for 2023 launch with new trailer and character class
 Image: Blizzard Entertainment
Diablo 4 has revealed its final character class and release date. 
The Xbox and Bethesda showcase saw the announcement of Diablo 4's release window: 2023. Blizzard also announced the final Necromancer character class for the action-RPG, along with plenty of gameplay.
Check out the new gameplay trailer below:
Diablo 4 is set in a realm called Sanctuary, a place devastated by wars between the High Heavens and the Burning Hells. Decades after the events of Diablo 3: Reaper of Souls, Lilith, the Daughter of Hatred has been resurrected and wishes to rule over Sanctuary. This is not good news for anyone alive who wants to stay alive. The game has five playable character classes: Barbarian, Sorceress, Rogue, Druid and the newly-revealed Necromancer.
The Necromancer returns a little differently this time around. You'll be able to make use of their Book of the Dead, a new ability that lets you customise an undead army to wield in battle. This army includes skeleton Warriors, fast-attacking Skirmishers, Skeleton Mages, Bone Golems and more. 
Diablo 4 has crossplay and couch co-op enabled with up to two players. The game has over 150 dungeons, according to Blizzard, with no shortage of content in the loot-heavy endgame. You can tackle world bosses in Sanctuary and alter the game world by converting corrupted Strongholds into friendly territory. The game is fairly open-ended, so you'll be able to progress however you want to across the campaign. 
Diablo 4 launches on PlayStation 4, PlayStation 5, Xbox One, Xbox Series X|S and PC.