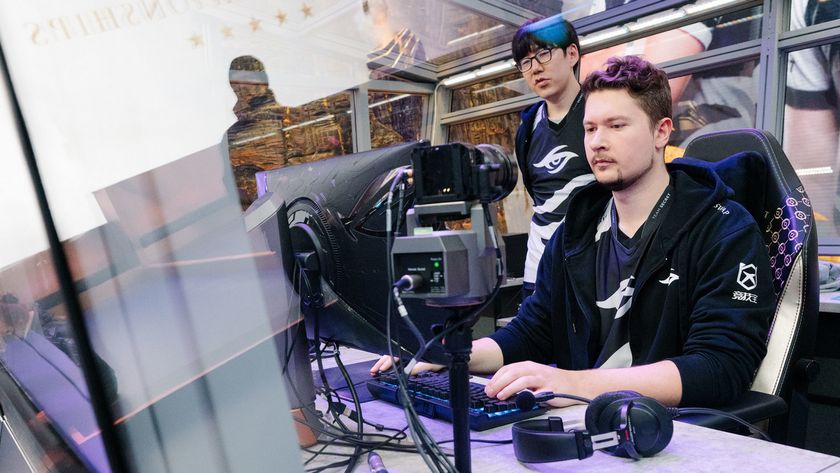 Entity deny Team Secret a ticket to Arlington Major
Western Europe Division 1 closed out the Summer Tour with multiple tiebreakers to decide the top.
Of all the tiebreakers, the 4th-5th place decider was definitely the most tensed one, as Entity and Team Secret went head to head in a best-of-three battle to decide which one goes to the final Major of the year. At the end of the third league season of the 2022 Dota Pro Circuit, both teams are in dire need of extra DPC points in order to secure a spot at The International 11 since neither of them made it to the previous Major.
Starting the Summer Tour with a few upsets, including a 2-1 over Team Secret, Entity entered the tiebreaker match with high hopes, but had to quickly adapt to Secret's aggression. They lost game one to a very active Daryl Koh "iceiceice" Pei Xiang on Dawnbreaker. His spot on usage of the global ultimate and overall map presence put Entity in the impossibility of winning any skirmishes or teamfights and got Team Secret starting on the right foot.
But, despite the flawless first game, Team Secret didn't prioritize the hero in the second game draft and they ended up playing against it. Entity doubled down on the global map presence with a position 4 Zeus and pushed the series to a game three, giving Secret a taste of their own medicine.
Dawnbreaker got totally ignored in the final match of the series. Secret chose to go with Timbersaw, one of iceiceice's signature heroes, and a carry Terrorblade, to secure the late game potential, but they got countered with plenty of hard lockdown spells by Entity, and despite tremendous efforts to drag the match into late stages, they still didn't have enough power to make a comeback.
Entity will join Team Liquid, Tundra Esports and OG to the PGL Arlington Major as Western Europe qualified teams, but even if they claim the trophy next month, they still might not have enough points to avoid regional qualifiers for TI11. For Team Secret, the only road available now to The International 11 are the regional qualifies.