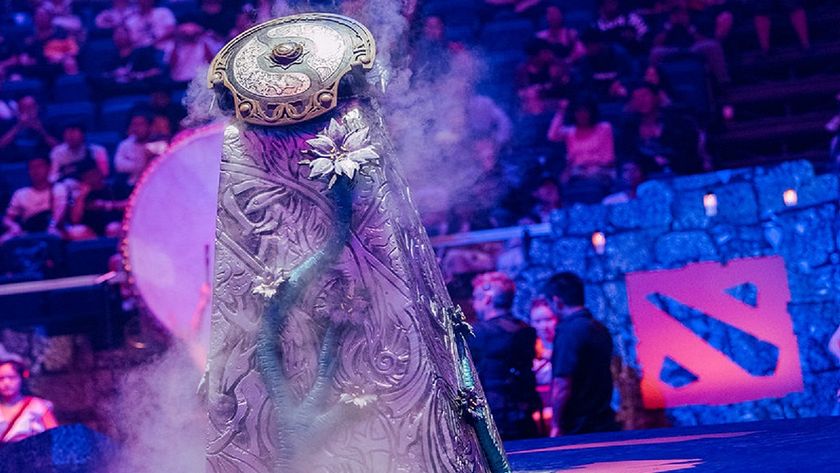 Valve releases TI Qualifier details
The information for the TI10 qualifiers has been officially released by Valve. All teams are now informed as the DPC 2021 Season begins to wind down. 
In an unexpected communication from Valve (via Reddit), the structure and format for The International 10 qualifiers were revealed. What is even more shocking, is the level of detail that was provided including scenarios and examples. 
So far only four teams —Evil Geniuses, Virtus.pro, Invictus Gaming, and Team Secret— have enough points to earn a direct spot at TI10. By June 13th, eight more teams will be locked in. 
The remaining spots will be filled with teams from each region that qualify via the regional qualifiers. There are no open qualifiers this year. 
Per direct communication from Valve here is how things are expected to play out:
All teams that aren't qualified to TI will participate in a double-elimination bracket seeded based on the following criteria:

a) Their DPC point total b) Their standing in the final season of the DPC in this order:

Div1 1st
Div1 2nd
Div1 3rd
Div1 4th
Div1 5th
Div1 6th
Div2 1st
Div1 7th
Div2 2nd
Div1 8th
Div2 3rd
Div2 4th
Div2 5th
Div2 6th
Div2 5th
Div2 6th
Div2 7th
Div2 8th

The seeds will be placed this way

If a region doesn't have 16 eligible teams (most or all of them), whatever empty slots remaining at the end will be byes. For example if a region has 13 teams available, slots 14 to 16 will be byes and seeds 9, 10 and 11 will advance to next round immediately.

So, to be specific:

DPC points matter over standings on the last season.
Byes are always taken from the bottom (which means more division 2 teams can start in upper bracket if several teams are directly qualified)

So taking South America as an example, let's imagine that current standings were final and TP and BC qualified to TI:

The teams with the most DPC points after that are:

NoPing (585)

SG Esports(170)

Infamous (100)

Hokori (50)

Unkown (27)

So those are your first 5 seeds. After this, we fill with every team after that in the seeding order specified above based on the result from the final season pre TI.

6) EgoBoys

7) Binomistas

8) Infinity Esports

9) Crewmates

10) Inverse

11) Omega Gaming

12) Gorillaz-Pride

13) Latam Defenders

14) incubus Club

15) BYE

16) BYE
The International 10
The International 10, will be held in Stockholm, Sweden between August 5-15 with a $40,018,195 prize pool on the line. The group stage matches will unfold August 5-8, while the playoffs will kick off on the 10th of the month.  At this time there is no official word on whether there will be a live audience at the event.