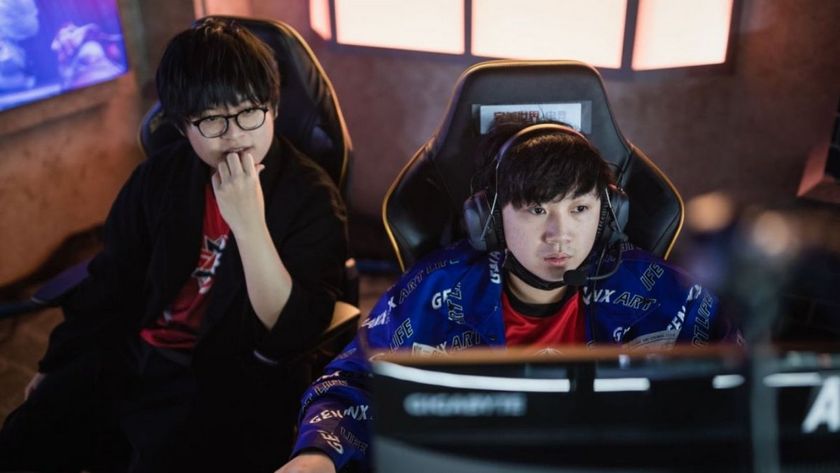 From Reddit straight to DPC upper division, tier one tower strategy backfires for SAG
With everything to lose on the line, the current bottom placed team in China Dota Pro Circuit upper division, Sparking Arrow Gaming took their chances with a wild strategy that made the top page on the Dota 2 subreddit just this past Monday.
An amateur team competing in AD2L gave the highlight of the day on Monday, May 3, with their completely unusual idea even for a pub game, let alone any form of a competitive match. They drafted Abaddon, Snapfire, Nature's Prophet and Beastmaster and went straight to the enemy safe lane to take down the tier one tower before the starting horn.
While their crazy idea made it to the top page on Dota 2 subreddit, it was hard to believe that the tactic will be brought anytime soon if ever, in a competitive match. However, a day later, Sparking Arrow Gaming brought it straight to Dota Pro Circuit.
SAG opened week 4 in China upper division being at the bottom of the charts with no victory and three loses. Their opponents were Aster, who sit in first place in the league with three victories and no losses.
Aster made quick work of SAG in the first game, which put the latter even closer to a 0-4 record. With their upper division slot on the line, SAG took the risk and opened the second game draft with Abaddon and Snapfire and also secured Luna and Nature's Prophet for themselves to replicate the tier one tower strat.
They did it successfully, but they also blocked the large camp in the top lane and could not control the creep wave while playing into a Broodmother and an Enchantress from Aster. The strategy backfired and instead of making Aster's carry lane impossible, it turned into a perfectly safe farm for Du "Monet" Peng. And while all the action happened in the top lane, Lin "Xxs" Jing, on Broodmother took full advantage of his lane and forced a 13 minute GG call.
Team
M
W
D
L
P

7
6
0
1
18

7
5
0
2
15

7
5
0
2
15

7
4
0
3
12

7
3
0
4
9

7
3
0
4
9

7
2
0
5
6

7
0
0
7
0
Matches and results
With today's victory, Aster consolidated their top spot in China DPC upper division with four consecutive victories and will head into a week-long break. In the meantime, SAG got closer to relegation with a 0-4 series record. They have one more match on this week's schedule, against PSG.LGD on May 9, 2021.
headline picture courtesy of Perfect World