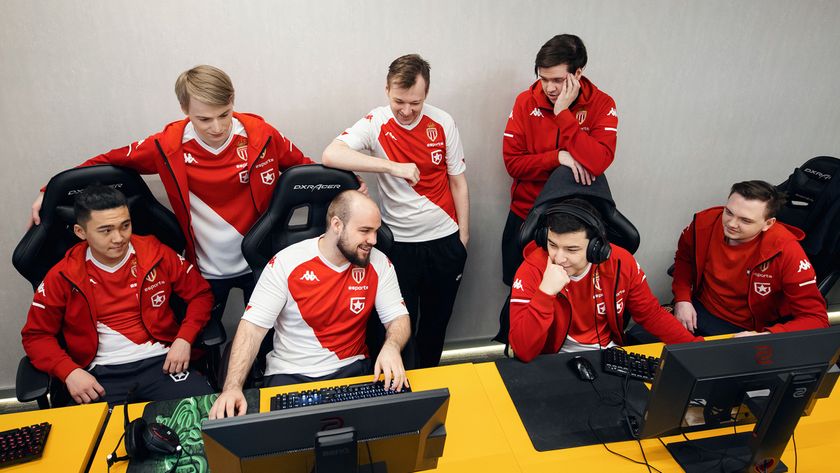 Week 3 of Eastern Europe DPC upper division brings the first win for AS Monaco Gambit
AS Monaco Gambit scored their first victory in Season 2 of Dota Pro Circuit (DPC) Eastern Europe division and can start mounting a comeback in the league.
After grabbing a ticket at the first Major of the year by surviving a third place decider tiebreaker in the first season of DPC regional leagues, AS Monaco Gambit are yet to show a strong improvement. They started the second season with three consecutive losses and, unfortunately for them, one of the squads to defeat them at the start of the league is Team Spirit, who were on the losing end of the Season 1 tiebreaker match. ASM. Gambit also lost to Natus Vincere and Virtus.pro, the two main contenders for a spot at the second Major, but heading into week three, they could make a full comeback and keep the hope alive for a ticket to the second Major of the Dota Pro Circuit.
First step towards recovery has already been made this past Friday with a clean 2-0 victory over Winstrike. Heading into their series, ASM Monaco were 0-3 in the league while Winstrike were tied for third place with 2-1 overall series score. Somewhat ignoring the current patch meta trends, ASM Gambit started the series with a Witch Doctor for their captain, Akbar "SoNNeikO" Butaev, who proved to be a true nuisance for Winstrike's offlane. SoNNeikO secured the first blood by solo killing the enemy Phoenix and kept the pressure on with a rushed Veil of Discord, allowing his Juggernaut to assert dominance on the map.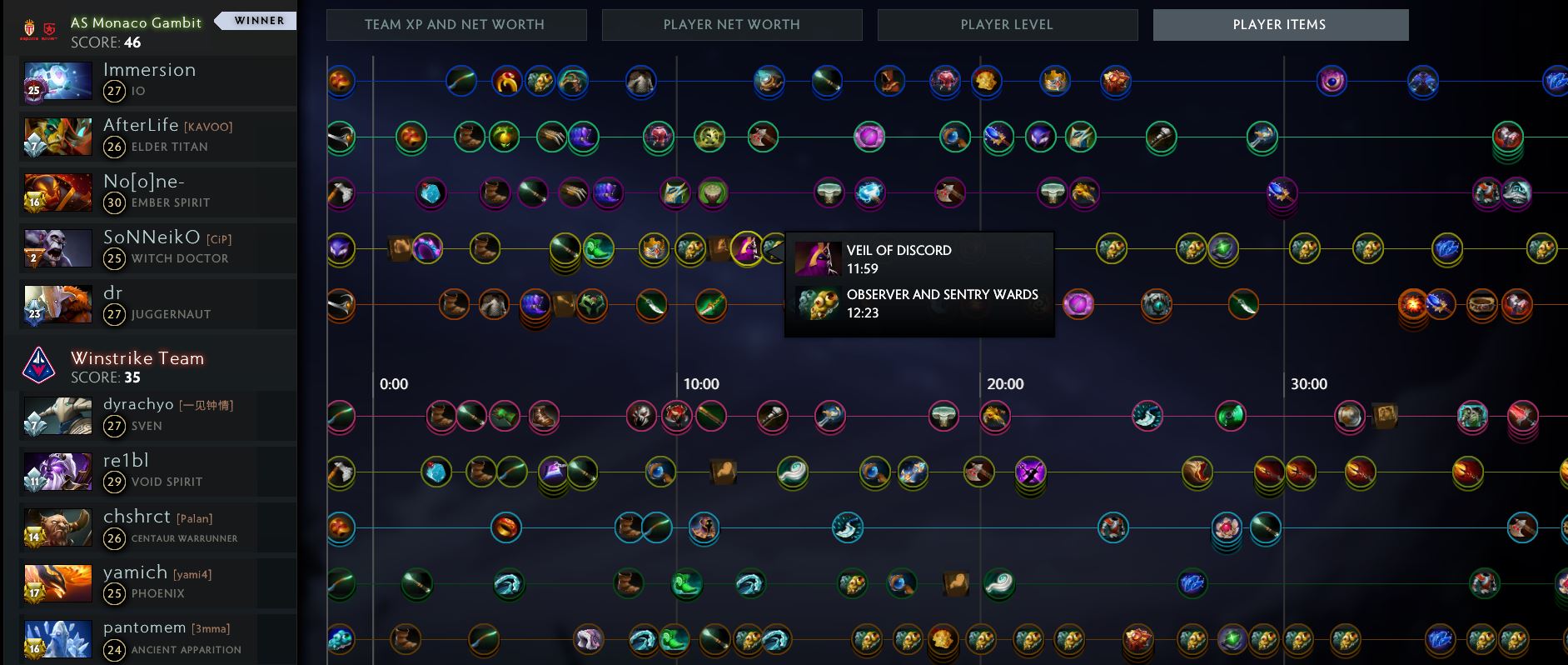 Nonetheless, Winstrike didn't go down without a fight, and in fact, they managed to drag the game in the late stage, where their beefy Sven and Centaur Warrunner had the chance to shine. By the 50-minute mark Winstrike managed to equalize the gold graph and even nullify all Gambit's lead, but although they were capable of winning several team fights, they still couldn't prevail on high ground and eventually had to admit the defeat.
Game two was even more balanced, again with ASM Gambit taking the early lead only to be pushed back in the mid game by Winstrike's line-up. They once again had Sven on their side, paired with two perfect supports to empower him, namely Tusk providing the bonus physical damage with Team Tag, and Snapfire for the Lil' Shredder minus armor. But, much like in game one, ASM.Gambit were superior in team fights and managed to hold on their buildings to score the first win of the season.
Heading into week four of matches, they will be pitted against PuckChamp and a victory over them would bring them closer to the middle of the pack with a potential 2-3 series score.
Team
M
W
D
L
P

5
5
0
0
15

5
5
0
0
15

5
3
0
2
9

5
2
0
3
6

5
2
0
3
6

5
2
0
3
6

5
1
0
4
3

5
0
0
5
0
Matches and results
Until then, week three in the Eastern European DPC league will come to a close on May 2 with the top two teams of the region, NAVI and VP going head to head for what can potentially decide which one will secure Major playoffs seed.
headline image courtesy of AS Monaco Gambit via Twitter