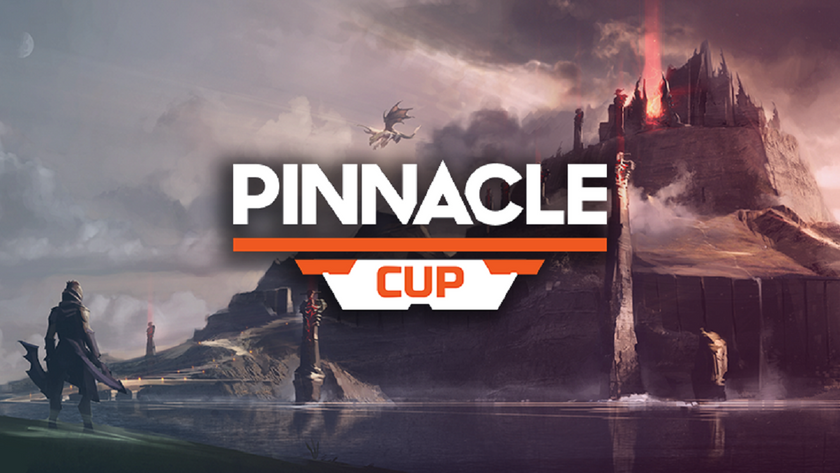 Predict The Champion
Pinnacle Cup Dota 2 to feature $100,000 prize pool
Pinnacle and Relog Media will be hosting the Pinnacle Cup Dota 2 online event featuring 12 EU/CIS teams competing for the $100,000 prize pool. 
Last month Pinnacle brought together 32 CS:GO teams fighting for the lion's share of the $80,000 prize pool. Now, partnered with Relog Media, they bring the second iteration of Pinnacle Cup to life featuring 12 of the top Dota 2  teams from EU/CIS regions battling for the $100,000 prize pool. 
After a fantastic start to the Pinnacle Cup, we are delighted to carry on this series with Relog Media, expanding further into the esports ecosystem. The heart of what we do at Pinnacle is engaging with the esports community, and with the introduction of The Pinnacle Cup – Dota we plan to deepen that connection with the wider esports audience. 

There is no better way for us to continue this journey, than branching out into Dota 2, where we can continue offering fans the best connection to their favourite esports teams and players. We are ambitious and excited for what this event can offer and look forward to continuously setting the standard for these type of events.

-Paris Smith, CEO of Pinnacle

With the help of data partner Relog Media, Pinnacle will be offering a comprehensive selection of both pre-game and live betting markets, with low margin odds giving customers unrivaled value. The two will also work together to utilise the available technology to support the broadcast experience and fan-facing content with data-driven additions.
As passionate Dota 2 players at Relog Media, it's an absolute pleasure to dive into the Dota 2 community with Pinnacle alongside us. We hope this is just the start of our offerings to the competitive teams across the globe. Pinnacle's track record and success in Esports so far made it an easy decision for us to go forwards. We also had a ton of fun in the CSGO edition of The Pinnacle Cup. A proud day for us all here at Relog Media.

-Milutin Pecic, Relog Media CEO
Pinnacle Cup will take place during the month of May, kicking off on May 5th the start of the round-robin stage, and ending on the 30th with the best-of-five grand finals.
Pinnacle Cup Teams
Vikin.gg
Team Spirit
Hellbear Smashers
PuckChamp
Brame
HellRaisers
Extremum
LvlUp
Chicken Fighters
Team Unique
TBA (invited directly to playoffs)
TBA (invited directly to  playoffs)
Pinnacle Cup Format
Round-Robin stage
Ten Teams
All games best-of-three
Top 6 teams advance to playoff stage
Playoff stage
Six qualified teams
Two invited teams
Double Elimination brackets
All games best-of-three
Grand finals best-of-five
GosuGamers is the Official Media Partner of the Pinnacle Cup, stay tuned for more news on the tournament. 
About Pinnacle - Pinnacle is the original pioneer of esports betting, having blazed a trail for over a decade. One of the first bookmakers to take an esports bet back in 2010, the online bookmaker has unrivalled experience in the esports space. Pinnacle has esports in its DNA and is built on a genuine and far-reaching connection with the community. In addition to offering the best esports betting value online, Pinnacle is committed to helping fans navigate the world of esports betting and enhancing the esports experience on a truly global scale.